Digital Tools for Your Massage Practice
Digital marketing is promoting your massage therapy brand, reaching and engaging your massage clients, and growing your revenue through multiple digital channels.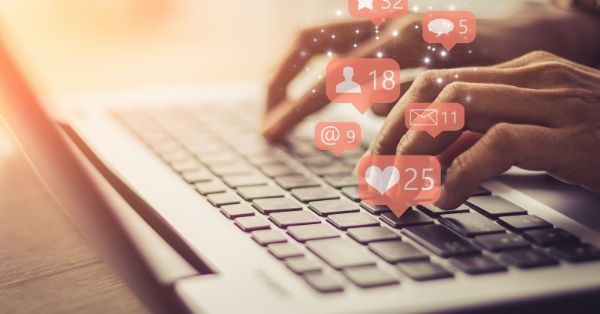 What is Digital Marketing
Three buckets anchor digital marketing, and understanding them can help you succeed in your ventures. A dynamic digital marketing strategy combines all three.
Paid media
This includes digital advertising you pay for, such as display or banner ads, or Facebook and Instagram ads.
You can pay for display/banner ads on local publications, or set up Google AdWords or Facebook ads targeting your local area, age of users, or keywords clients would use in searching for a massage therapist.
Owned media
This is content you own and control, such as your website, email marketing campaigns, social media posts and search engine optimization (SEO).
Revisit your website frequently and make sure your hours are up to date, how to schedule an appointment, and any information new or returning clients would need to know ahead of arriving for an appointment.
If you don't have a website yet, learn how you can build one for free today
When your website is optimized for search engines, it is easier for people searching for massage therapy to find you online. Learn more about search engine optimization and how to use it on your website to gain clients.
Learn how to boost your search engine results
Stay in touch with your clients with email marketing through services like Constant Contact. Share practice updates including hours of availability, check-in processes, or changes in cancelation policies. This is also a good way to share your expertise and promote massage for health by sharing research or self-care and information on how clients can benefit, physically and mentally from massage therapy. Use emails to promote specials or ways to gift massage to others around the holidays or special occasions.
AMTA members save on email marketing with Constant Contact
Social media is often the first touchpoint for new clients. Use social media to promote your expertise, offer specials and discounts, encourage referrals, and connect with your local community. You don't need to be on every social media channel. Think about where your clients are and what social media outlets they are mostly like to be on. Put your effort where your clients and potential clients are already spending time.
Use social media in your marketing with these tips
Earned media
Earned media is the digital equivalent of word-of-mouth mentions and public relations. This includes social media replies and posts, reviews on sites like Yelp!, testimonials on your website, and news articles or editorials that mention you.
While earned media is free, it takes time. Encourage current clients to help spread the word by offering a referral program, or ask for a review on Facebook or Yelp!.
You can reach new clients by connecting with the media on massage therapy and health, National Massage Therapy Awareness Week, and other events and holidays. This can be done through a press release sent to local media, press event, or by writing an op-ed for a local publication.
This content was adapted from the summer 2016 issue of Massage Therapy Journal.