Scholarships
We make student scholarships available on a rolling basis to support the next generation of massage therapists.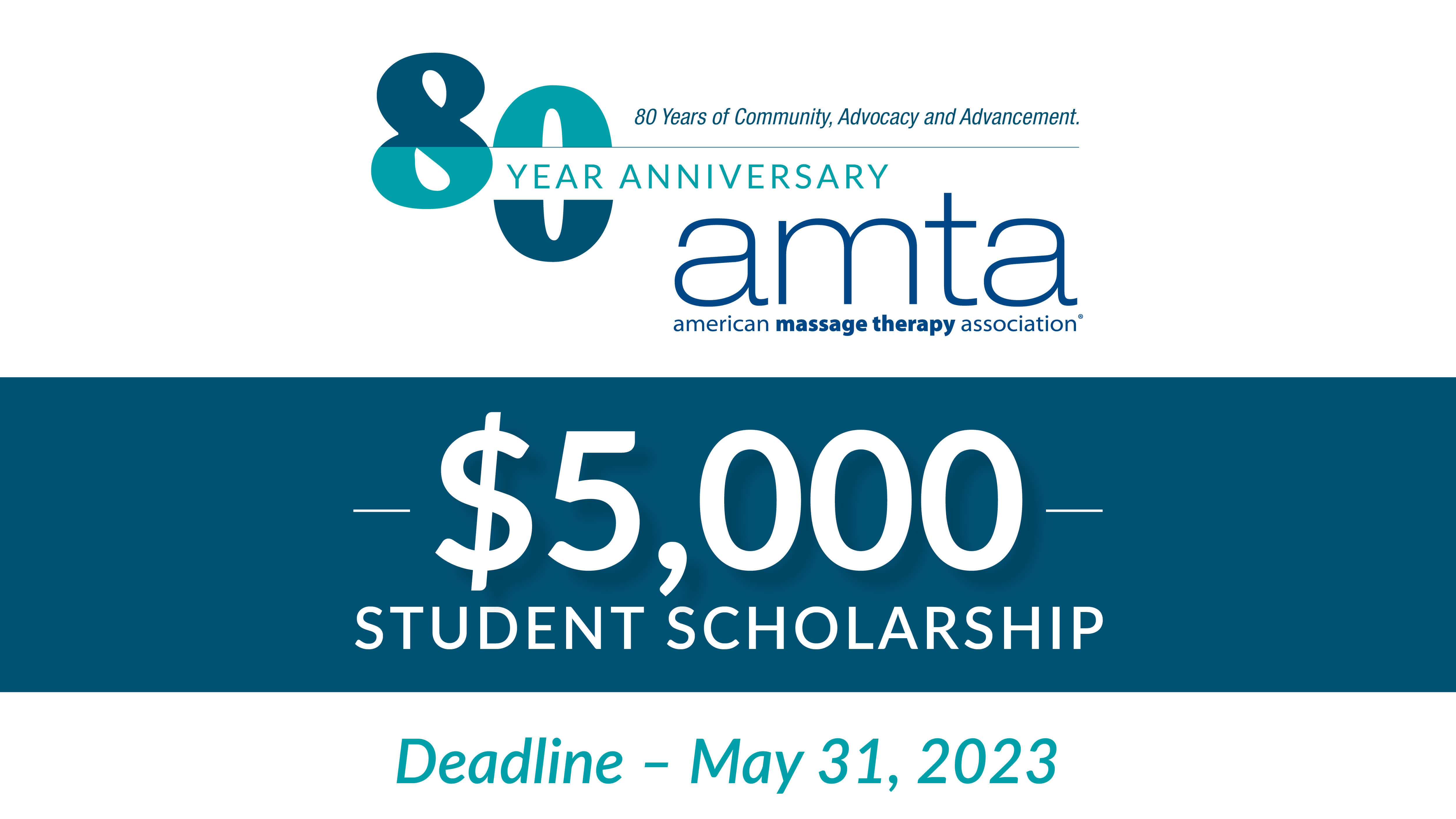 AMTA will award one lucky student the AMTA 80th Anniversary $5,000 Student Scholarship!
How Do I Apply?
Complete the application, and, in a few sentences, tell us how you hope to share the benefits of massage through your practice.
You may also download the printable application and send via:
Email: scholarships@amtamassage.org
Fax: 847-556-1436
Mail: AMTA Scholarship, 500 Davis Street, Suite 900, Evanston, IL 60201
Applicants must be enrolled or admitted in a 500-hour minimum, entry-level massage therapy program at the time the scholarship application is submitted.
Questions about the requirements or application process?