AMTA Scholarship Recipients
Read about our past scholarship recipients.
Michael Dorrian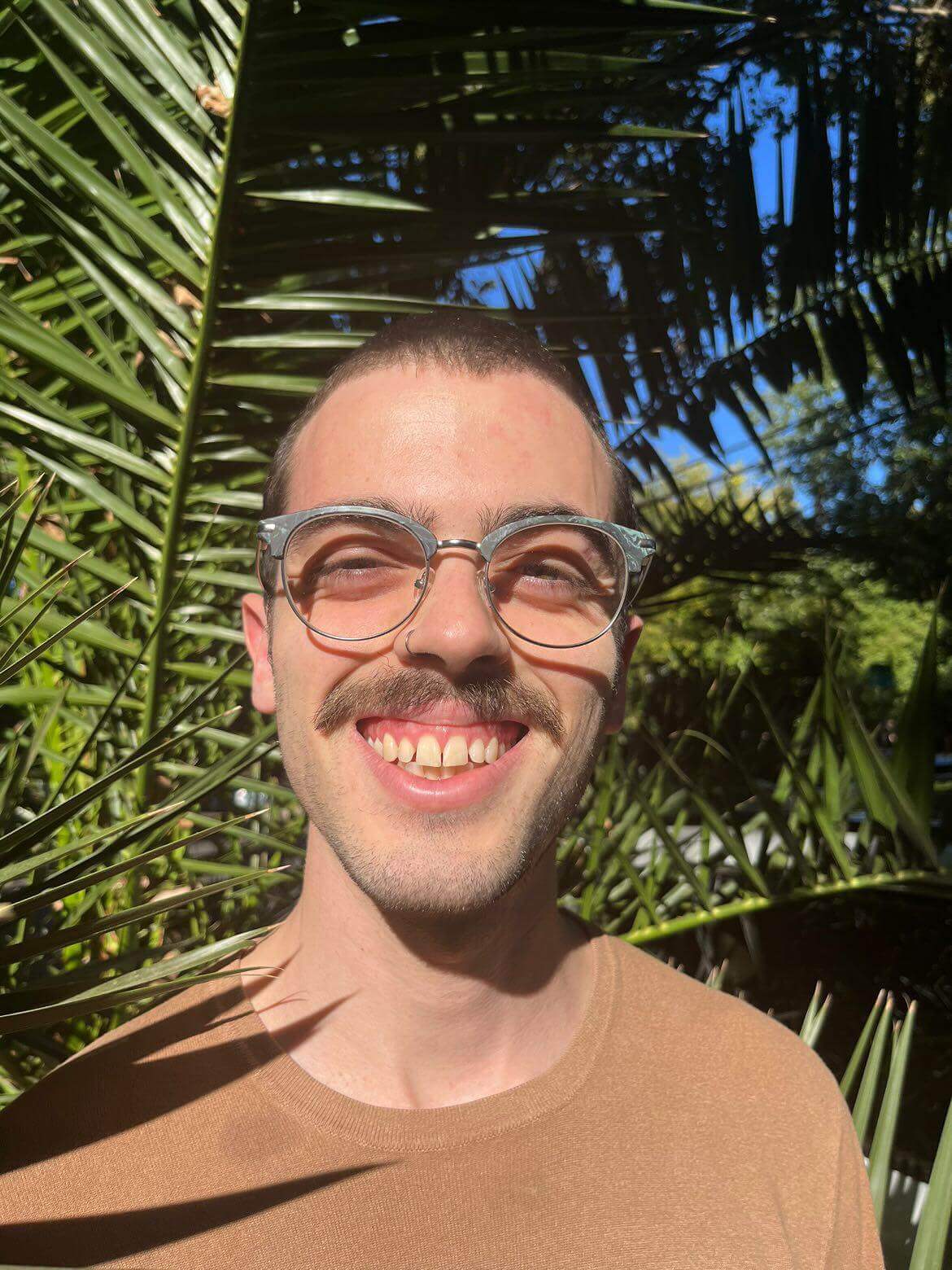 2023 AMTA Bob King $5,000 Student Scholarship
Michael Dorrian lives in Sacramento, CA and will graduate from Fair Oaks Massage Institute in May 2024. He looks forward to sharing the skills he gains through his training to help the people in his community feel grounded in their bodies, peaceful in their minds, and vibrant in their spirits.
---
Leanna Bordner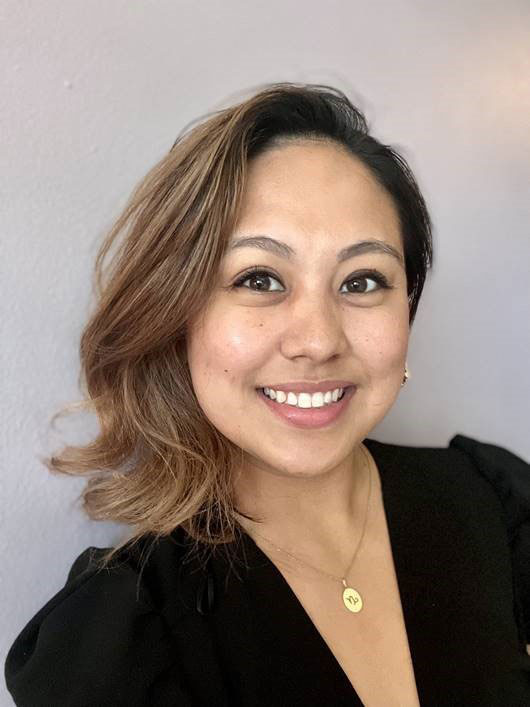 2023 AMTA 80th Anniversary $5,000 Student Scholarship
Leanna Bordner is currently attending massage school and anticipates graduating in March 2024. Leanna took the leap into full-time massage therapy school after over a decade of working in higher education to learn how to care for others' minds and bodies while reconnecting with her own. After graduation, she plans to start a private practice offering massage in the South Seattle community that she grew up in and tie her experience in education by providing learning opportunities around bodywork and self-care.
---
Julianna Warner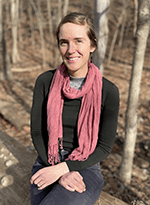 2023 Schools Summit $1,000 Student Scholarship
Julianna Warner graduated from the Pittsburgh School of Massage Therapy in the spring of 2023 and is opening her own massage practice in Pittsburgh, PA. Her passion for wellness in general started in her teen years when she began practicing yoga and meditation. She found that meditation and breathing techniques allowed her to explore the depth of stillness and the power of centering. Yoga helped her live into the potential of her body's range of motion, strength, and peace. Massage therapy in its many forms has brought wellness and self-care to an entirely new level for her. As she continues her journey as a massage therapist, she hopes to expand her knowledge and skills to better and more creatively meet her clients' needs.
---
Kristina Ramsden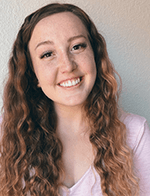 2023 Schools Summit $1,000 Student Scholarship
Kristina Ramsden is currently attending Arizona School of Medical Massage and Wellness in Peoria, Arizona, and will graduate September 2023. Kristina hopes to use her massage therapy license, personal training experience, and public health degree to help mothers, like her, achieve a healthy and happy life.
---
Megan Dues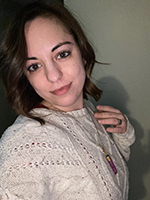 2022 Massage Therapy Journal $5,000 Scholarship
Megan Dues is attending the Ivy Tech Fort Wayne Massage program. She hopes to get her TC at the end of this Spring 2023 semester. She plans to return in the fall to continue to work on her Associate's Degree in Health and Science.
"Pursuing this a career in Massage therapy is more of a passion and a calling. Energy and touch has always been my first language, I have always struggled with finding the words to speak my truth and finding the courage to say them out loud. I understand feeling, energy shifts and frequency the language without words. I am a healer, a bringer of peace, love and sunshine; these are just a few of my gifts I wish to share with the world."
---
Mikela Thrasher
2022 Rick Boden Healer at Heart™ $10,000 Scholarship
Mikela Thrasher is attending the Holistic Massage Training Institute in Baltimore, MD. She is enrolled in a part-time program and her anticipated graduation date is March 2024. After graduation, she plans to pursue a certification in somatic embodiment healing in order to combine her interests in psychology, energy work, reiki, and massage. She hopes to infuse her current work as an art educator into her practice, and plans to create holistic healing programs for others to navigate and heal from emotional and energetic trauma.
"Massage is vitally important for connecting others within their bodies. We are plagued with a systemic disconnect, a divisive societal force that separates our souls and psyches from our bodily awareness. Our world is inundated with an excess of everything: a bombardment of stimuli, stress, and information. Yet massage brings us back to ourselves. It is a catalyst for healing the energetic self and for soothing our physical bodies. I intend to offer therapeutic massage as a means to heal myself and others, as we return to our bodies, and embody the source energy found within all of us."
---
Sara Pieren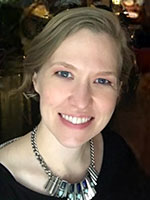 2022 Bob King $5,000 Student Scholarship
Sara Pieren is currently pursuing a Massage Therapy Certificate through the Columbus State Community College Massage Therapy Program. She anticipates graduating in December of 2022. After graduation, Sara plans to broaden her skillset to include manual lymphatic drainage and complete decongestive therapy. She hopes to assist those with lymphatic disorders in achieving an improved quality of life.
"Massage therapists play such a vital role in the health and wellness of an individual by being an irreplaceable component of the client's integrated health care team. Human touch and massage therapy provides a pathway to healing that is unmatched. I am looking forward to a long career in massage therapy to benefit those looking to improve health, wellness, and quality of life."
---
Brittany Lemly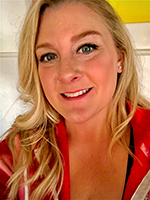 2022 AMTA $5,000 Spring Scholarship
Brittany Lemly is currently enrolled at SpaTech Institute Westbrook, Maine Campus for the 6-month Fall 2022 Therapeutic Massage program. Brittany's anticipated graduation is April 2023. After graduation, she plans to start a private practice offering massage to the greater Portland, Maine area. Having spent many years working in the hospitality industry, Brittany hopes to provide a healing space for fellow industry workers in and around Portland where they can take time to care for their minds and bodies.
"Pursuing a career in massage therapy has been a goal of mine for close to 15 years. While it's surreal to finally be able to reach this goal, I am excited to finally gain the skills to help people in my community boost mental health and wellness, lower stress and manage pain associated with labor intensive work. It is important for me to have a career improving the lives of others in a natural way."
---
Maame-Mensima Horne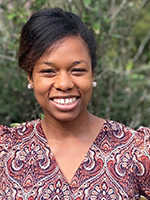 2021 Massage Therapy Journal $5,000 Scholarship
Maame-Mensima Horne is currently attending the Florida School of Massage in Gainesville, Florida. She anticipates graduating July 2022.
Maame-Mensima is a Certified Clinical Hypnotist. After graduation, she will resume her Doctorate in Naturopathic Medicine at National University of Health Sciences and continue to build her private practice, Heart Body Glow, where she will combine hypnotherapy, Reiki and massage therapy. Maame-Mensima's long term goal is to integrate therapeutic touch through massage, Craniosacral Therapy, and Reiki into her future naturopathic medicine and hypnotherapy practice.
"My goal is to support the whole person; mind, body, and spirit. Massage therapy is a fascinating modality to support that intention because therapeutic touch can benefit the client holistically by its impacts on integral body systems including the muscular, fascial, nervous and circulatory systems. As a Certified Clinical Hypnotist, I guide clients to process their experiences and emotions with the goal of creating lasting change. I have found that coupling this work with massage therapy can not only sooth their nervous systems, it also supports the healthy release of somatic memories and provides relief from pain and stress. Healing is a life long commitment to care for the mind, body, and spirit. Massage therapy has been a tremendous support in my own healing and I am so excited to share this work with others."
---
Renee Chamberlain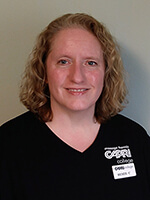 2021 Massage Therapy Journal $5,000 Scholarship
Renee Chamberlain is currently attending Capri College in Cedar Rapids, Iowa. She anticipates graduating March 2022.
Renee has been a registered nurse for 18 years and is currently employed at one of the local hospitals. After graduating, she plans to continue her nursing career, as well as, work as a massage therapist in one of the local spas. Her long-term goal is to transition to massage therapy full-time.
"As a registered nurse I'vespent much of my life taking care of the health and well-being of others. Massage therapy has opened my eyes to a whole other dimension of healthcare. One that has taught me several techniques in which I not only take care of my clients, but myself as well."
---
Nancy Grubio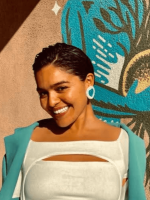 2021 Bob King $5,000 Student Scholarship
Nancy Guadalupe Rubio is currently attending Panacea Holistic Institute in Long Beach, California. She anticipates graduating March 2022.
After graduating, Nancy will keep studying and continue to gather ceremonial, sacred, and cultural techniques to heal. She plans to travel to Thailand to study Thai Massage, participate in the work-study program at Esalen Institute in Big Sur, California and connect deeper with her ancestors' lineage of Curanderismo in Mexico. Nancy intends to share her gifts of energetic healing and therapeutic touch through different avenues - private sessions, group healings, retreats, and in the classroom - in her newfound beloved city of Long Beach, California.
"Colonial oppression and its manifestations of present-day interpersonal trauma, whether physical, mental, emotional, or spiritual require a plethora of modalities and resources to heal so that life experienced through the body can be held as sacred once again. Massage therapy has a powerful potential to restore relaxation in the nervous system and to provide a sacred space for embodiment and emotional release. In the end, I will not only be a massage therapist. Instead, the ancient healing power of touch in an immeasurable tool that supplements the scope of my practice as a developing medicine woman. To heal humanity from a place of pleasure and joy is my ultimate life purpose."
---
Canteshia Sweeny

2021 AMTA $5,000 Summer Scholarship
Canteshia Sweeney is currently attending Zion Massage College of Saint George, Utah. She anticipates graduating in March 2022.
After graduating, passing the mBLEx, and becoming Board Certified in Therapeutic Massage and Bodywork, Canteshia will work as an LMT in the local spa industry for about a year while also completing continuing education by becoming a Medical Massage Practitioner and getting certified in both Craniosacral Therapy and Manual Lymphatic Drainage. Her end goal is to have her own private practice where she will work closely with her clients' medical team (Physicians, Surgeons, Psychiatrists, Physical Therapists, etc.) to help them live joyous, healthy fulfilling lives.
"Touch is a fundamental human need. Without physical contact, human babies do not survive, even with adequate nutrition and shelter. I believe that giving and receiving therapeutic touch through massage and bodywork is extremely important for overall physical, emotional, and spiritual well-being. It is my desire to help enlighten the minds of insurance providers and healthcare providers to encourage them to see that massage therapy is a crucial form of preventative self-care and a valid form of treatment for many diseases of the mind and body."
---
Thais Diehl

2021 Rick Boden Healer at Heart $10,000 Scholarship
Thais Diehl attends the National Holistic Institute in Emeryville, CA. She anticipates graduating in early 2022.
After graduating, Thais would like to work with a Chiropractor to gain more experience with injury rehabilitation, and an Acupuncturist to hone in on working with the meridian system of Traditional Chinese Medicine. Eventually, she plans to go into private practice where her work will focus on helping clients find greater comfort, ease and awareness in their bodies and minds while bringing more recognition to their own self-healing potential.
"Pursuing a career as a massage therapist means honoring who I am, who I've always been, and what I have to offer to support people as we evolve into our greater world version. As Clarissa Pinkola Estes put it, "We do not become healers. We came as healers. We are. Some of us are still catching up to what we are." This is who I am and who I've always been: constantly learning, developing, and refining my skills so that I can best awaken the innate healing capacity within each being with whom I am blessed to help."
AMTA is proud to sponsor the Rick Boden Healer at Heart Scholarship in collaboration with Massage Envy Franchising, LLC.

---
Chelsea Vanderbeek

2021 AMTA $5,000 Student Scholarship
Chelsea Vanderbeek is graduating from National Holistic Institute in Santa Ana, CA. Her anticipated graduation is in Jan 2022.
After graduating, Chelsea is planning to open a private practice. She plans to do a combo style of massage therapy that incorporates lymphatic, myofascial, and trigger point that she learned from a massage therapy mentor and in school. Her goal is to help athletes with injuries heal more quickly and continue doing what they love. She also will be assisting those with chronic illnesses such as Fibromyalgia, or who have serious injuries such as spinal degeneration.
"Massage therapy has changed my life. While still in high school, I had 4 major surgeries that stopped me from playing sports, and eventually, I developed Fibromyalgia. Since then, I've met different massage therapists who have helped heal me to the point where I can live a relatively normal life. I understand how wrenching a serious injury can be to an athlete, or how agonizing developing a chronic illness can be. I feel a calling to help those in similar situations find healing, and be able to go back to what they love doing. Thank you AMTA for helping me on my path to accomplish my calling in life."
---
Thomas Reeve

2020 AMTA $5,000 Bob King Scholarship
Thomas Reeve of the San Francisco School of Massage and Bodywork in San Francisco, CA is the recipient of the 2020 AMTA Bob King Scholarship.
After graduating in the Fall of 2021, Thomas plans to pursue geriatric massage, lymphatic massage serving folks living with (and post) cancer, and his own private practice to offer a safe space for those less often served by massage - such as queer and transgender folks, people of color, folks with neurodiversities, and folks with marginalized body types.
"I am passionate about providing healing touch to communities where safe, respectful, and rejuvenating touch is often lacking or inaccessible. I feel called to work in massage because of my own journey in learning to embrace my body as a transgender man, as well as my belief that none of us can truly be at peace until we find comfort and safety within our own individual bodies. My ultimate goal in becoming a massage therapist is to offer those less often served by massage the chance to experience transformation and connection through safe and healing touch.."
---
Catherine Braxton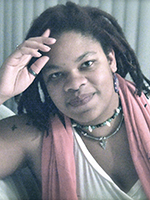 2020 Massage Therapy Journal $5,000 Scholarship
Catherine Braxton of East West College of the Healing Arts in Portland, OR is the recipient of the 2020 AMTA Massage Therapy Journal Scholarship.
Catherine is a certified Full-Spectrum Doula. She will continue to offer Doula Services with additional Massage & Craniosacral Therapy options and plans to work as part of the team at Be Abundant Bodywork located in Portland, Oregon.
"My goal in living has always been to provide healing spaces for folx living with trauma. I am a survivor of Sexual Violence, Trauma, and Domestic Abuse. I came to yoga & body movement as a healing practice through the world of dance. My journey began purely with wanting to heal myself. Through the years, as I deepened my knowledge and practice of movement, rituals, and education to heal, I discovered my passion for supporting others in their healing journey as well. These eclectic experiences from my life paired with my education, and career, informs the healing work I provide and allows me to connect with folx in a way that is so necessary in the world of healing among BIPOC (Black, Indigenous People of Color)."
---
Danielle Hill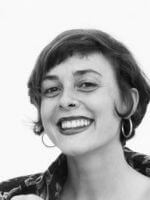 2020 Massage Therapy Journal $5,000 Scholarship
Danielle Hill of Asheville School of Massage & Yoga in Asheville, NC is the recipient of the 2020 AMTA Massage Therapy Journal Scholarship.
Danielle plans to work as an independent contractor at a locally owned studio in Asheville, NC as she furthers her education in CranioSacral Therapy and trauma healing. In the future, she would like to open her own studio in western North Carolina.
"I believe that our society has a lot of healing to do when it comes to letting go of the repeated stories and narratives we tell ourselves. I hope to address many of our societal issues, from a somatic standpoint. I recognize the lack of accessibility to preventive healthcare, and will continue to do the work that is required to shift access to bodywork from being a privilege to a right."
---
Jamie Yungandreas

2019 AMTA $5,000 Bob King Scholarship
Jamie Yungandreas of American College Massage School in Crown Point, IN is the recipient of the 2019 AMTA Bob King Scholarship.
After graduating, Jamie plans to work for Therapeutic Indulgence, a health and wellness center located in South Bend, IN.
"Over the course of the next year, I plan to take continuing education courses in craniosacral, manual lymphatic drainage, and ACE Massage Cupping so that I can better serve my community."
---
Allie Garrett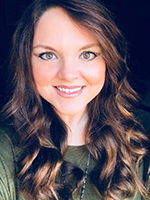 2019 AMTA $2,500 Summer Scholarship
Allie Garrett of Bodyworks Massage Institute in Evansville, IN is the recipient of the 2019 AMTA Summer Scholarship!
After graduation, Allie plans to open her own therapeutic massage clinic.
"To put it simply, I can't 'un-know' all of the wonderful benefits of therapeutic massage and therefore couldn't not bring it to the Western Kentucky region. I am so excited to witness lives changed by way of therapeutic massage and am honored God is allowing me to be a part of it! Without this scholarship, I would have struggled greatly financially to complete the massage therapy program. I stepped out in faith in the beginning honestly not knowing how I would pay for school, but trusting that there was a need in my community I was willing to meet and trusting that by doing the right thing to meet that need, I, my family and our finances would be taken care of in the process. I am so incredibly honored and thankful to have been chosen as the AMTA Summer Scholarship Recipient!"
---
Sarah Casey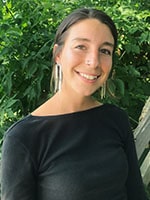 2019 Rick Boden Healer at Heart $10,000 Scholarship
Sarah Casey of Denver Integrative Massage School is the recipient of the 2019 Rick Boden Healer at Heart $10,000 Scholarship.
After completing massage school, Sarah plans to pursue a six-month doula mentorship and an advanced certification program in prenatal, birth and postpartum massage. She hopes to one day open a massage therapy practice for expecting and new mothers.
"My impassioned intention as a massage therapist and doula is for women to feel completely heard and supported through this transformative experience, because their health and happiness is my priority in and of itself, and because the individuals they are bringing earthside will inherently prosper from it…I have so many plans for the years following my training as a massage therapist and doula, and with this scholarship I will be able to finish school in half the time and I will not have to put as much energy into waitressing to pay back loans after school, which makes actualizing these plans that much more perceivable and enlivening. Thank you so very much for your support. "
AMTA is proud to sponsor the Rick Boden Healer at Heart Scholarship in collaboration with Massage Envy Franchising, LLC.

---
Olivia Loehr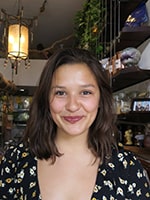 2019 AMTA Massage Therapy Journal Scholarship Recipient
Olivia Loehr of Lauterstein-Conway Massage School in Austin, TX is the recipient of the 2019 Massage Therapy Journal Scholarship.
Olivia is passionate about community and reproductive health, community-driven wellness initiatives and caregiving. She plans to continue a career in public health, with a focus on improving quality of life for those living with chronic pain, specifically within low-income communities. She is excited to integrate massage therapy into her life and mission.
---
Jessica Newton

2018 AMTA Bob King Scholarship Recipient
Jessica Newton of Lexington Healing Arts Academy is the recipient of the 2018 Bob King $5,000 AMTA Massage Therapy Student Scholarship!
Upon graduation and licensing, Jessica plans to continue her education in hospital-based massage therapy and light-touch modalities. She also wants to volunteer her time and skills to provide therapeutic massage to the military community. Her ultimate goal is to become involved in education and research for massage as part of integrative care for chronic pain and trauma-related disorders.
---
Mai Kaw Xiong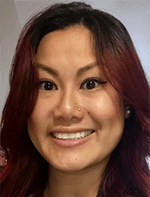 2018 AMTA Summer Scholarship Recipient
Mai Kaw Xiong of the Aveda Institute Madison is the recipient of the 2018 AMTA Summer Scholarship!
Once licensed, she plans to work in health care. She is a proud advocate of AMTA and looks forward to her continued growth in the field of massage therapy.
"The scholarship has helped me remove the burden of finances and unlock my passion in this field of work...Thank you AMTA for giving me a second chance with my story and more hope to push ahead."
---
Apply Now for the $5,000 Bob King Scholarship!
How do I apply?
Applying is easy. Simply fill out your information and, in a few sentences, share why you want to be a massage therapist.
Applicants must be enrolled or admitted in a 500-hour minimum entry-level massage therapy program at the time the scholarship application is submitted.
Applications are due November 30, 2020. The recipient will be announced in January 2021 on this page.
Questions about the requirements or application process?