AMTA Scholarship Recipients
Read about our past scholarship recipients.
Danielle Hill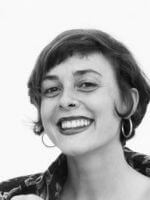 2020 Massage Therapy Journal $5,000 Scholarship
Danielle Hill of Asheville School of Massage & Yoga in Asheville, NC is the recipient of the 2020 AMTA Massage Therapy Journal Scholarship.
Danielle plans to work as an independent contractor at a locally owned studio in Asheville, NC as she furthers her education in CranioSacral Therapy and trauma healing. In the future, she would like to open her own studio in western North Carolina.
"I believe that our society has a lot of healing to do when it comes to letting go of the repeated stories and narratives we tell ourselves. I hope to address many of our societal issues, from a somatic standpoint. I recognize the lack of accessibility to preventive healthcare, and will continue to do the work that is required to shift access to bodywork from being a privilege to a right."
---
Jamie Yungandreas

2019 AMTA $5,000 Bob King Scholarship
Jamie Yungandreas of American College Massage School in Crown Point, IN is the recipient of the 2019 AMTA Bob King Scholarship.
After graduating, Jamie plans to work for Therapeutic Indulgence, a health and wellness center located in South Bend, IN.
"Over the course of the next year, I plan to take continuing education courses in craniosacral, manual lymphatic drainage, and ACE Massage Cupping so that I can better serve my community."
---
Allie Garrett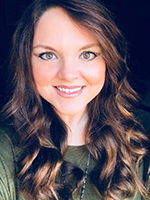 2019 AMTA $2,500 Summer Scholarship
Allie Garrett of Bodyworks Massage Institute in Evansville, IN is the recipient of the 2019 AMTA Summer Scholarship!
After graduation, Allie plans to open her own therapeutic massage clinic.
"To put it simply, I can't 'un-know' all of the wonderful benefits of therapeutic massage and therefore couldn't not bring it to the Western Kentucky region. I am so excited to witness lives changed by way of therapeutic massage and am honored God is allowing me to be a part of it! Without this scholarship, I would have struggled greatly financially to complete the massage therapy program. I stepped out in faith in the beginning honestly not knowing how I would pay for school, but trusting that there was a need in my community I was willing to meet and trusting that by doing the right thing to meet that need, I, my family and our finances would be taken care of in the process. I am so incredibly honored and thankful to have been chosen as the AMTA Summer Scholarship Recipient!"
---
Sarah Casey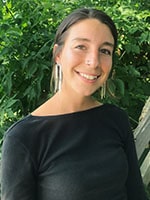 2019 Rick Boden Healer at Heart $10,000 Scholarship
Sarah Casey of Denver Integrative Massage School is the recipient of the 2019 Rick Boden Healer at Heart $10,000 Scholarship.
After completing massage school, Sarah plans to pursue a six-month doula mentorship and an advanced certification program in prenatal, birth and postpartum massage. She hopes to one day open a massage therapy practice for expecting and new mothers.
"My impassioned intention as a massage therapist and doula is for women to feel completely heard and supported through this transformative experience, because their health and happiness is my priority in and of itself, and because the individuals they are bringing earthside will inherently prosper from it…I have so many plans for the years following my training as a massage therapist and doula, and with this scholarship I will be able to finish school in half the time and I will not have to put as much energy into waitressing to pay back loans after school, which makes actualizing these plans that much more perceivable and enlivening. Thank you so very much for your support. "
AMTA is proud to sponsor the Rick Boden Healer at Heart Scholarship in collaboration with Massage Envy Franchising, LLC.

---
Olivia Loehr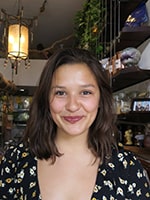 2019 AMTA Massage Therapy Journal Scholarship Recipient
Olivia Loehr of Lauterstein-Conway Massage School in Austin, TX is the recipient of the 2019 Massage Therapy Journal Scholarship.
Olivia is passionate about community and reproductive health, community-driven wellness initiatives and caregiving. She plans to continue a career in public health, with a focus on improving quality of life for those living with chronic pain, specifically within low-income communities. She is excited to integrate massage therapy into her life and mission.
---
Jessica Newton

2018 AMTA Bob King Scholarship Recipient
Jessica Newton of Lexington Healing Arts Academy is the recipient of the 2018 Bob King $5,000 AMTA Massage Therapy Student Scholarship!
Upon graduation and licensing, Jessica plans to continue her education in hospital-based massage therapy and light-touch modalities. She also wants to volunteer her time and skills to provide therapeutic massage to the military community. Her ultimate goal is to become involved in education and research for massage as part of integrative care for chronic pain and trauma-related disorders.
---
Mai Kaw Xiong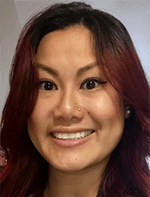 2018 AMTA Summer Scholarship Recipient
Mai Kaw Xiong of the Aveda Institute Madison is the recipient of the 2018 AMTA Summer Scholarship!
Once licensed, she plans to work in health care. She is a proud advocate of AMTA and looks forward to her continued growth in the field of massage therapy.
"The scholarship has helped me remove the burden of finances and unlock my passion in this field of work...Thank you AMTA for giving me a second chance with my story and more hope to push ahead."
---
Apply Now for the $5,000 Bob King Scholarship!
How do I apply?
Applying is easy. Simply fill out your information and, in a few sentences, share why you want to be a massage therapist.
Applicants must be enrolled or admitted in a 500-hour minimum entry-level massage therapy program at the time the scholarship application is submitted.
Applications are due November 30, 2020. The recipient will be announced in January 2021 on this page.
Questions about the requirements or application process?