Create Your Own Free Website
Attract more clients and boost your credibility with your own free mobile responsive website from BodyworkSites.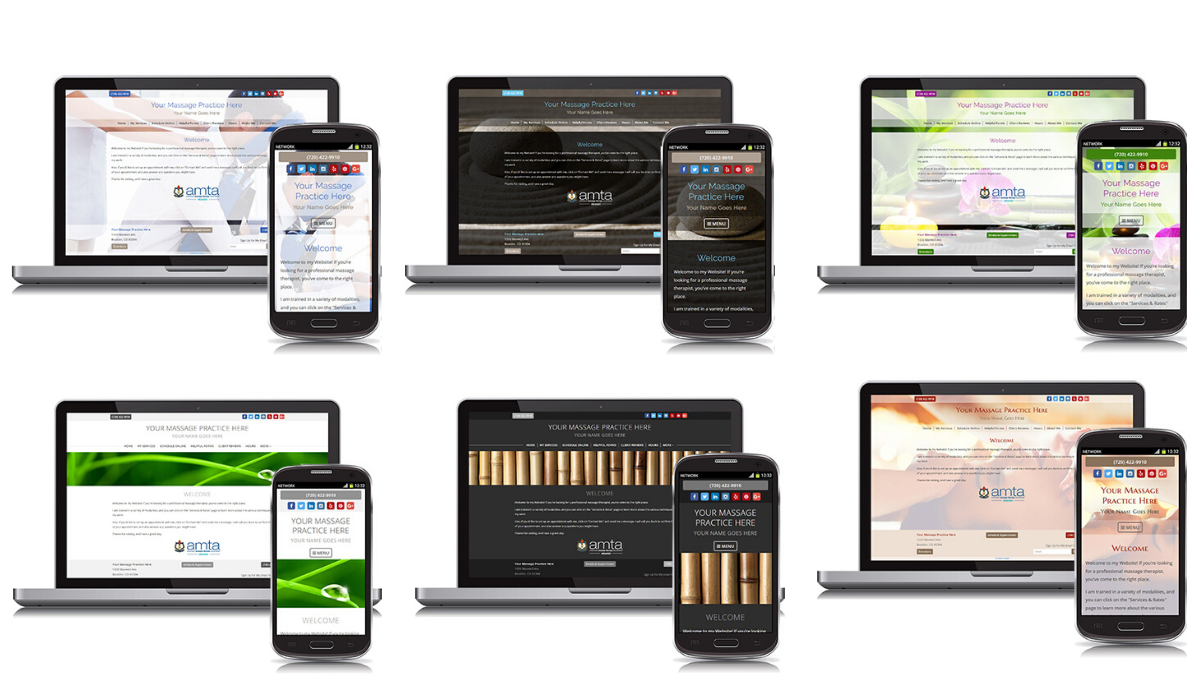 Market Your Practice and Reach New Clients
AMTA has partnered with a trusted vendor, BodyworkSites, to bring you a great benefit: a free website for your massage practice.
Free Website Features Include:
Easy 5 Minute Set Up – Keep your energy for your practice. It only takes five minutes to set up your new website.
5 Pages of Content – What makes your massage practice unique? Tell prospective clients about your favorite modalities, what to expect for their first massage, how to contact you and more.
60 Templates – Customize the look of your site. Choose from 12 mobile responsive designs and 5 different color choices.
Frequently Asked Questions – Visit the comprehensive FAQ document to learn more.
Technical Support – Have a question about your website? Get the answers you need by emailing BodyworkSites' knowledgeable tech support team.
Not a member? Join AMTA & Create Your Free Site