Your Massage Practice Website: Boost Your Search Engine Results
Search engines have one job: find and list websites based on keywords and phrases in the search query. Your goal is to get on that first page of search results.
Search engine optimization, or SEO, is about increasing quality website traffic to your site, through organic (non-paid) search results.
This means writing content that is most likely to match how people are searching – what they type into the search bar.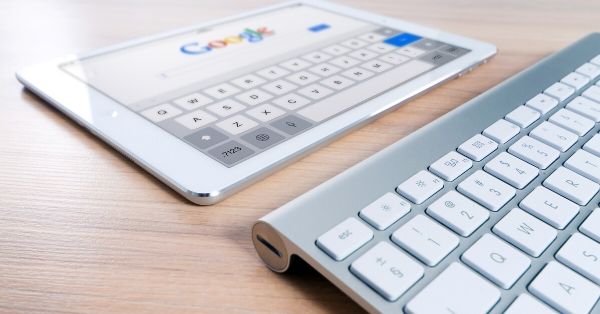 By the Numbers
Statistics bear out why SEO best practices are so important.
75 percent of searchers never scroll past the first page of search results.
Search is the No. 1 driver of traffic to your website, beating social media by more than 300 percent.
More than 70 percent of searchers say they "trust" Google, making first-page placement that much more important.
Upping Your Game
"SEO fundamentals haven't changed," says Woody Hertzog, founder of Seattle-based WormWood SEO. "Search engines still want unique website content that matches the search." However, he emphasizes, today's search engines are more sophisticated in their hunt for relevant websites.
Here are three tips to help catch the attention of today's search engines and boost your search rankings.
1. Content Is King
While meaningful keywords remain essential, today's search engines are programmed to see keyword density—the percentage of times a keyword appears on a webpage—compared to the total number of words on that webpage. There is no perfect density percentage, although you want to resist repeating the same keywords.
For example, here's a sentence that's far too dense: Massage therapists in our Poughkeepsie massage therapy practice offer many massage therapy techniques. Call our Poughkeepsie massage therapy practice today and ask which massage therapy technique is best for you!
According to Anna Gondzik, web developer and marketer for, Reston, Virginia-based iTec Web Solutions Inc., "If someone sees that you're just repeating yourself, they'll often quickly go to another website." That's problematic, Gondzik emphasizes because search engines calculate how long someone stays on a website.
"When Google sees visitors quickly leaving your website, it says, 'This website isn't bringing relevant information, so no one wants to spend time here.' That lowers your site's ranking in the search results or may cause Google to ignore your site altogether."
2. Think Synonyms
To create relevant, informative content that keeps visitors on your website, Hertzog suggests beginning with 120 keyword phrases, including your local city and surrounding cities. Use these phrases to guide webpage content so that the message conveyed is: "I understand who I am and what I do."
Follow these strategies to score 120 keyword phrases that will fill several webpages with unique and meaningful content.
Think techniques. List keywords that describe the techniques you practice and their physiological benefits.
Think like a client. "You want everyday keywords such as 'massage therapy for a pulled hamstring.' People often search for their symptoms rather than a technique," Hertzog says.
Think seasonal. Do you offer massage techniques that relieve arthritis pain spurred by cold weather or muscle stiffness triggered by overzealous springtime athletes?
Think of public opinion. Consider consumer reasons for receiving a massage in the AMTA Industry Fact Sheet.
3. Partner Up
"You want to establish partnerships with niche-specific influencers who serve relevant content to your target audience," explains Pratik Dholakiya, founder of Growfusely, a content marketing agency specializing in content and data-driven SEO.
In SEO terms, these partnerships refer to complementary websites referencing your business within their website content and providing a backlink to your website. Backlinks are links that are directed toward your website, and Google gives more credit to websites that have a good number of high-quality backlinks and considers these websites more relevant. It's a particularly effective strategy if you're affiliated with a chiropractor, physical therapist or medical practice, for example.
Whether you create a well-optimized site yourself or hire an agency that specializes in small to medium-size businesses, the investment is worth it, Hertzog says. "You'll start to see results, such as improved visitor quality and, at the end of the day, more bookings."
Organic vs. Pay-Per-Click
There are two ways to achieve Page One in search results.
Organic search results rely on SEO best practices. This strategy requires a thoughtful and meaningful time investment, but no financial investment.
Pay-per-click (PPC) advertisements guarantee a website a Page One top spot. However, these are paid ads, and search engines such as Google label them as ads. A pro for PPC advertisements is immediately catching the searcher's attention. A con is that nearly 80% of people skip down to organic results.
This article by Donna Shryer was excerpted from the spring 2017 issue of Massage Therapy Journal.