2020 - 2021 Annual Report
Read AMTA's year in review and see how we are making a difference in the massage profession.
AMTA - Supporting Our Massage Therapy Community
As AMTA's fiscal year 2020/2021 began, the COVID-19 pandemic was beginning to take hold, forcing states across the country to issue shutdown orders, and leaving 86% of massage therapists in the U.S. suddenly unemployed. It was a challenging time, as our membership faced financial uncertainty coupled with the threat of the virus itself.
AMTA rapidly pivoted, launching a comprehensive COVID-19 outreach campaign to support and meet the needs of our massage therapy community with a focus on four key areas:
Legislative Advocacy Efforts
Member Outreach with State-Targeted Information
Financial Support: Member Dues Relief and Free Continuing Education
Virtual Training Programs and Informational Sessions
We ensured that our members in each state had the information they needed to practice massage therapy according to legal guidelines, with the latest updates on COVID-19 openings and closures, executive orders, restrictions, and safety recommendations.
AMTA also provided crucial information on financial relief and resources for massage therapists who were unemployed due to the pandemic, and we even helped you understand how to access these resources as they became available. We gave further support by offering dues relief while you were not able to practice massage therapy and clarified the strength of your liability insurance coverage when you could begin practicing again.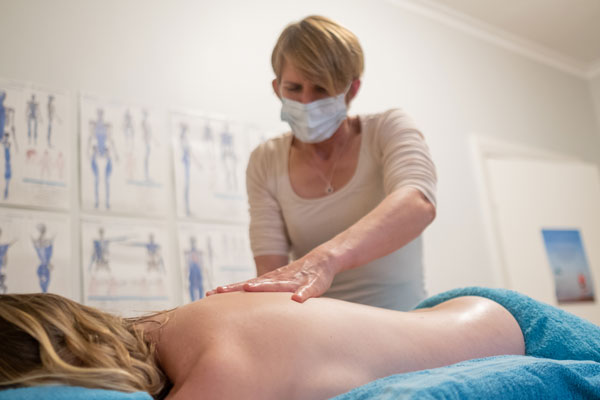 We created safe opportunities for you to obtain the continuing education required in many states for license renewals by giving access to our comprehensive library of free online courses (at a time when face-to-face workshops were not being held). In addition, we advocated for massage license renewal extensions or other waivers in states where appropriate.
We also kept our AMTA volunteers and members engaged and up to date with the profession by planning and executing a series of virtual training programs and informational sessions.
The Future of Massage Therapy Looks Bright
With the first few months of this fiscal year now behind us, the future of massage therapy looks bright as the majority of massage therapists are working again and COVID-19 restrictions are easing around the country.
As we look ahead, AMTA continues to be the non-profit organization representing the profession, with the largest membership of any massage therapy organization. We believe it is our responsibility to give back. That's why approximately 78% of each dollar AMTA spent last year went directly to support our member programs and the activities of our chapters. AMTA continues to be financially sound, which ensures that we can do the most in the profession to actively support massage therapy, including all massage therapists, incoming students and schools.
Our benefits and liability insurance are still the strongest in the massage therapy profession. And, we are always working to make them even better, which contributes to AMTA being recognized as the most respected and most trusted name in massage therapy.
AMTA focuses on helping our over 90,000 members practice successfully so they can focus on serving their clients. That is our goal every day.
That's The Nonprofit Advantage™.
Financial Overview
Approximately 78 percent of each dollar AMTA spent last year went directly to support our member programs and the activities of our chapters.
AMTA Assets
FY 19/20 $33,925,030
FY 20/21 $41,319,447
Member Services and Programs
Continuing Education to Meet Your Needs
In 2020, AMTA's Board of Directors made the difficult decision to cancel our National Convention originally planned for Phoenix, Arizona to keep our massage therapy community as safe as possible. In its place, AMTA's robust catalog of online courses continued to offer the most efficient way for massage therapists to access timely and trusted information while enhancing their skills. Courses cover topics that allow massage therapists to better help clients' conditions, invest in self-care and manage their practices. All massage therapists can now choose from more than 90 rigorously-vetted courses to expand their knowledge and satisfy CE requirements.
AMTA's top-quality education portfolio grew with the help of leading experts in the massage therapy field on the following topics:
Upper Body: Addressing Shoulder and Neck Pain with Massage Therapy
Lymphatic System and Massage
Stone Massage for Head and Neck Pain
Plantar Fasciitis and The Benefits of Massage
Pregnancy and Massage: Advanced Practice
Dementia and Massage Therapy
Free CEs for Massage Therapists
This past year, AMTA expanded our extensive free CE library so massage therapists could take online courses at no charge to meet state licensing requirements or to learn new skills. In fact, over 460,000 hours of free AMTA education were taken by massage therapists during fiscal year 2020-21.
AMTA Schools Summit and National Convention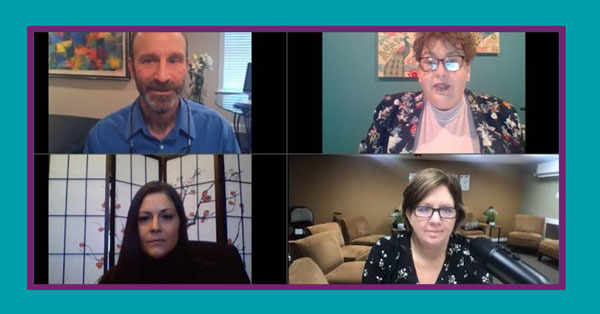 In February, AMTA's first virtual Schools Summit created an opportunity for more schools than ever before to participate in this annual education and community-building opportunity. If you missed the live event, the individual CE sessions are now available online for all to view.
Student Scholarships and Support Resources
AMTA continued to provide an array of benefits to students this past year. More than 121,000 massage therapy students have downloaded AMTA's free MBLEx Study Guide, and more than 45,000 students have downloaded AMTA's free anatomy app. The Study Guide can be used on both desktop and mobile devices to allow seamless studying anywhere. AMTA's Massage Anatomy App has also been utilized by thousands of massage students in the classroom to complement the Books of Discovery series and better prepare for exams.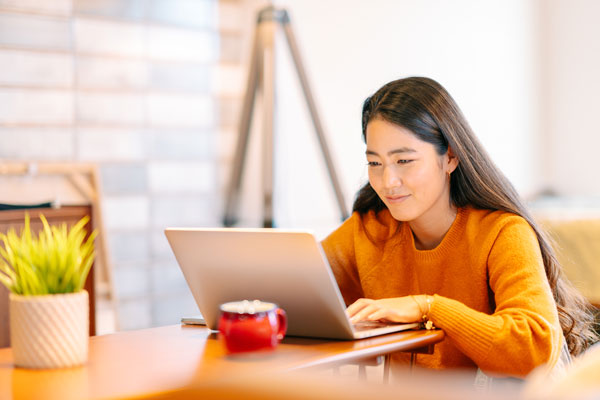 AMTA awarded several types of scholarships to massage therapy students to give back and support the future of the profession. This program offers financial assistance to help students become the best massage therapists they can be as we work together to help advance the profession. Your member dollars have provided more than $230,000 in scholarships to massage therapy students since the program began.
Discounted Products and Services
We know our members love the profession and understand that operating a practice comes at a price. AMTA maintains relationships with practice-building partners that offer discounts on products important to a massage business, including Massage Warehouse (up to 30% discount), BodyworkSites website builder, ClinicSense, Vistaprint, Square, Office Depot/Office Max, Schedulicity, Quickbooks and Constant Contact. And, in 2020, we added MassageBook practice management software (AMTA members receive an exclusive 25% off) and Community Attire as an additional resource for Personal Protective Equipment (PPE).
Member Resources: Keeping You Connected
Massage Therapy Journal
AMTA's award winning quarterly Massage Therapy Journal puts the focus on the science behind the profession we love. Compelling content reflects the diverse needs of our members – from self-care to business tips to the latest research and in-depth information on the impact of massage on various health conditions.
Website: amtamassage.org
Members can always visit amtamassage.org to renew their membership and report CE credits, discover resources to support their career, view member benefit details, and access current research and our suite of online massage courses. Our new website launched this past fiscal year, presenting AMTA's resources, knowledge and member community with an emphasis on user experience. The new site received several awards for its redesign during FY 20/21.
Hands On
Hands On is the monthly digital connection to important AMTA updates, timely news, benefit details, member profiles and more.
Massage Today
Massage Today is a bi-monthly trade publication that focuses on the latest industry news, events and people impacting the massage profession. The magazine connects readers with information important to the massage therapy community.
Career Success Series
The AMTA Career Success Series provides an insider's look at what to expect in specific workplace settings along with the skills needed to land the job. It can be shared with students and those new to the profession.
Advancing the Profession
Educating Consumers about the Benefits of Massage Therapy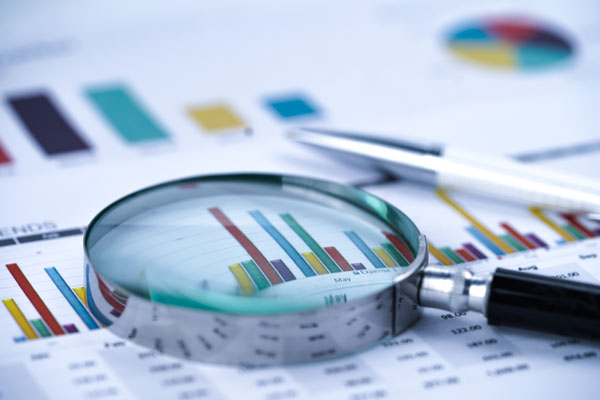 AMTA conducted a series of research surveys to keep a pulse on the massage therapy profession and consumers' perceptions of massage throughout the pandemic. Research indicated that even amidst all of the uncertainty, consumers continued to value the benefits of massage therapy and the relationship with their therapist. In fact, 72% had a high likelihood of going back to their therapist once restrictions were lifted. As COVID-19 guidelines and restrictions continue to ease in the U.S., AMTA's compilation of research remains a vital resource for the massage therapy profession.
Last October, AMTA's 24th annual National Massage Therapy Awareness Week promoted the value of massage for health and wellness as part of AMTA's ongoing Consumer Awareness outreach. And year-round, AMTA shares articles and research across Facebook, LinkedIn and Twitter to connect with consumers about the health benefits of massage therapy. With informational content such as 25 Reasons to Get a Massage, AMTA is meeting consumers where they are, educating them on the value of massage therapy and the science behind it. These shareable resources allow members to engage with their own community of clients and friends.
As a result of our outreach, hundreds of thousands of massage consumers continued to use AMTA's FindaMassageTherapist.org to search for AMTA massage therapists, bringing more potential clients to our members. FindaMassageSchool.org also continued to serve as a lead generator for school members, and directs potential massage students to AMTA's massage school members.
Partnerships, Research and Education
AMTA continues to strategically collaborate with associations and organizations who share a vision for the importance of massage therapy in one's health and wellness regimen. This past year, a crucial part of that outreach included joining forces with other health experts on massage and pain.
AMTA maintains its representation to the American Medical Association's (AMA's) Current Procedural Terminology (CPT) Health Care Professional's Advisory Committee.
We also remain an active collaborator with "Voices for Non-Opioid Choices and support the promotion of the Non-Opioids Prevent Addiction in the Nation (NOPAIN) Act (S.586/H.R.3259 and the Comprehensive Addiction and Recovery Act (CARA 3.0 – S.987)".
AMTA continued engaging with the Alliance to Advance Comprehensive Integrative Pain Management (AACIPM) and other stakeholder groups on the importance of integrative therapies such as massage in changing approaches to pain management and to promote evidence-based research around these therapies. Together with AACIPM, we submitted comments in response to AHRQ's Integrated Pain Management Programs Systematic Review.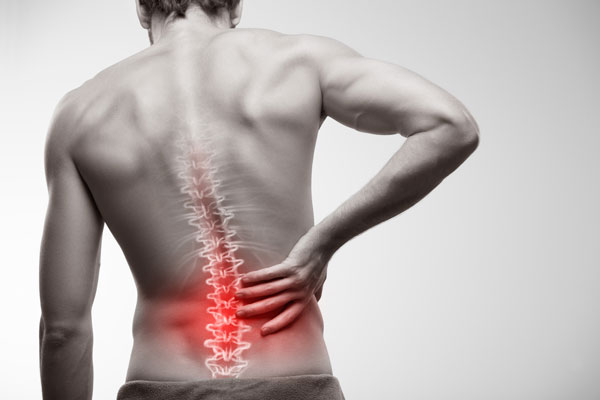 AMTA also responded to the Food and Drug Administration's (FDA) request for comments on "Evaluating the Effect of the Opioid Analgesics Risk Evaluation and Mitigation Strategy Education Program on Prescribing Behaviors and Patient Outcomes—Exploring the Path Forward for Assessment; Public Workshop; Issues Paper."
We supported the bipartisan Energy and Commerce (E&C) August 2020 letter to the US department of Health and Human Services' (HHS) Secretary Azar requesting an updated briefing on the U.S. substance use disorder (SUD) crisis and additional steps needed by the federal government to address it.
AMTA also put forward comments to the Center for Medicare and Medicaid Services (CMS) as a follow up to the August 2020 'listening session' as part of the agency's efforts to implement Sec. 6086 of the Substance Use Disorder Prevention that Promotes Opioid Recovery & Treatment (SUPPORT) for Patients & Communities Act, aka 'The Doctor Todd Graham Pain Management Study'.
In addition, we submitted written testimony to the U.S. House Committee on Energy and Commerce (E&C) to request that they convene hearings on the implementation of the Support for Patients and Communities Act. The recommendations were released by the HHS Pain Management Best Practices Inter-Agency Task Force ("Task Force"), and authorized by the Comprehensive Addiction and Recovery Act (CARA) of 2016.
AMTA also provided comments to the Centers for Disease Control and Prevention's (CDC) Request for Comments on the Management of Acute and Chronic Pain on the efficacy of massage therapy as a non-pharmacological approach to pain management.
And, we presented a testimony to the Senate Subcommittee on Labor, Health and Human Services, and Education, and Related Agencies in support of continued robust funding in FY 2021 for the National Center for Complementary and Integrative Health (NCCIH) within the National Institutes of Health (NIH).
In addition, throughout the pandemic our AMTA Government Relations team advocated at the national level for financial assistance, unemployment resources, and relief for massage therapists and small businesses. As part of this effort, we engaged nearly 70,000 massage therapists, along with other members of our massage community to join AMTA's outreach to Congress to provide relief for the massage industry (including massage therapists, massage therapy businesses, and massage schools). Our collective voices helped educate Congress and was part of the impetus for the national government to take action with two federal relief packages including new resources for independent contractors and sole proprietors.
AMTA Support for AFMTE and COMTA
AMTA continued its commitment to the Alliance for Massage Therapy Education (AFMTE) to support their work to bring the Alliance's Teacher Education Standards Project to the profession.
We also renewed our scholarship commitment to help schools who might have wanted to achieve accreditation with the Commission on Massage Therapy Accreditation (COMTA), but previously may not have been able to do so due to the expense.
Government Relations
AMTA believes massage therapy is essential to a person's overall health and well-being, and that legal recognition of massage therapy and clearly-stated requirements are critical to the profession's advancement. Our Government Relations team is constantly striving to reach the goal of having licensure in every state, promoting fair and consistent regulatory laws, and—at all times—protecting a massage therapist's right to practice.
To support the Government Relations mission, staff virtually attended state board meetings in Maryland, Tennessee, South Dakota, North Dakota, California, Georgia, Texas, Indiana, Arizona, Hawaii, Nevada, Utah, DC, California, Alabama, Pennsylvania, North Carolina, Alaska, and Missouri. The AMTA team took advantage of all board meetings being virtual and attended as many as possible.
In addition to our standard state visits, the GR team also worked diligently with chapters, state boards and other stakeholders in the following states:
California: Our Government Relations team sought exemption for massage therapists regarding the CA AB 5 Bill, which treats all massage therapists as employees versus independent contractors. Although we were not successful in 2020, we are continuing to work towards this goal.
Hawaii: We also helped support the passage of Senate Bill 599, which implemented a CE requirement of 12 hours for every two-year renewal cycle. In addition, Senate Bill 2878 became law (Act 64) in the state, requiring the Hawaii Board of Massage Therapy to adopt and enforce sanitation rules for massage establishments, implemented statutes that treat unlicensed activity as a misdemeanor, and increased fines for violation of massage therapy laws.
Kansas: Our Kansas Chapter and the Government Relations team continued to make strides towards licensure for all massage therapists in Kansas. Our team has been providing ongoing support to the chapter while also collaborating with the Kansas Attorney General Human Trafficking Task Force.
Kentucky: The Kentucky legislature passed HB79 which allows the use of PEMF (Pulsed ElectroMagnetic Therapy) and Microcurrent devices, establishes a reasonable fee schedule, and added a method of reinstatement for licenses lapsed more than 90 days. The bill also reduced the number of biannual CE credit requirements from 24 to 12.
Maryland: Our Government Relations team had ongoing meeting with the Maryland Board on eliminating the two-tier licensing system. AMTA was invited to monthly meetings at the start of 2020 which included roundtable discussions with the Maryland Massage Therapy Board, AMTA-MD, ABMP, FSMTB and FSMTA.
Minnesota: Our team also introduced HF 1275 and SF 1074 bills establishing statewide licensure and regulatory oversight for massage and bodywork therapists. Due to legislative priorities stemming from the pandemic, the 2021 State Legislative session come to a close with no movement on these critical bills.
Vermont: The Government Relations team helped support the Vermont Chapter as they worked towards state licensure which passed via Senate Bill 220 in 2020. The statutes are currently being written and our Government Relations team is collaborating with the Chapter throughout the entire process.
Wyoming: Our Government Relations team continues to work with and support our Wyoming Chapter in pursuing statewide licensure and has retained a lobbyist to assist with these efforts locally. The COVID pandemic stalled our efforts in 2020/2021, however, we are optimistic that the momentum we generated will carry over into the 2022 session.
Our Government Relations team also worked diligently to defeat deregulation and consolidation bills. Thanks to support from AMTA members and stakeholders in the profession, our community was active in fighting these bills.
South Dakota: Together, we defeated House Bill 1016 to remove the massage therapy board entirely and consolidate with Barbering and Cosmetology under Labor and Regulation. Your action helped ensure that the South Dakota massage therapy board remains intact.
Mississippi: We also defeated House Bill 1315, an act to repeal sections of the Mississippi code regarding the regulation of a variety of professions (including massage therapists). Over 1,000 Engage letters were sent out and the bill died in committee.
Arizona: The Governor's Regulatory Review Council seeks to make changes to the Board's licensing authority, and to decrease the number of license-holders as board members. We are continuing to work with the Arizona chapter, board, and our state lobbyist on this issue in 2021.
AMTA sent letters and suggestions regarding offensive terminology and or/overly burdensome local ordinances in the following cities: Casper, WY, Sartell, MN, Billings, MT, and Montgomery County, MD.
The AMTA Government Relations team also sought clarity on massage therapists being recognized as essential healthcare workers in the following states: Washington, Montana, Iowa, West Virginia, Ohio, and Texas.
Get involved in massage advocacy efforts
COVID-19 State and Local Advocacy Efforts
Over the past year, our Government Relations Team connected with state and local officials for updates on laws, executive orders, and regulations impacting massage therapists throughout the COVID-19 crisis. As we received new information, we continually updated the massage therapy community via an ongoing state-by-state email campaign as well as a resource page on our website with information on how to practice massage therapy legally while mitigating the risk of transmitting the virus. Hundreds of emails were sent with state-specific COVID-19 updates and resources (including safety considerations, digital intake forms, PPE discounts and free continuing education) throughout the past year.
AMTA earned a prestigious Hermes Creative Platinum award for our COVID-19 Advocacy Campaign Strategic Programs and Pandemic Response. The Hermes Creative Awards is an international competition for creative professionals involved in the concepting, writing, and design of traditional and emerging media. The competition recognizes outstanding work in the industry while promoting the philanthropic nature of marketing and communications professionals.
Learn more about our advocacy work
Support for the Massage Therapy Foundation
AMTA continued to be the primary benefactor of the Massage Therapy Foundation with financial support exceeding $380,000. The association directly supported the MTF's fundraising and awareness-building efforts for the profession.
Chapters
AMTA's chapters are a unique benefit of AMTA membership and enhance the ability for members to connect at a local level. Your chapter membership enables you to take advantage of continuing education classes and opportunities to network with massage therapists near you, and actively participate in your association. AMTA's 51 chapters reflect the passion and dedication shared by AMTA members.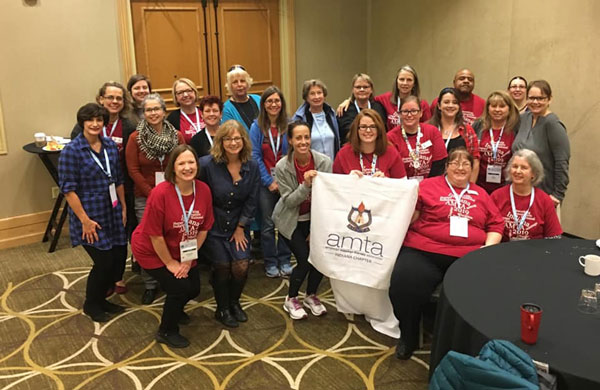 During the pandemic, more than 1,735 members participated in six categories of virtual training events and information sessions for a total of 52 online training programs, building and strengthening our AMTA community. The programs included Virtual Annual Meetings, Governance Open Houses, Chapter Volunteer Orientation Programs, Chapter Presidents Council, Chapter Leadership Training, and the Assembly of Delegates.
Governance and Volunteers
Our National Board of Directors is elected by members to make decisions based on our mission, future directions and vision. The board is also charged with establishing and maintaining the strategic plan, monitoring policies, ensuring the availability of adequate resources, and recruiting new board members and volunteers. These leaders are supported by national committees and other volunteer groups. Expenses related to board and volunteer meetings, training and planning are included in this category.
Administration
Guided by the direction of the AMTA Board of Directors, our staff is charged with evaluating, developing and delivering career-related resources that don't just meet, but exceed our members' professional needs. Administration expenses make it possible for us to deliver exceptional and relevant resources, support and services to all members.
AMTA - Making a Difference
AMTA is the organization it is today because of members like you. Ensure you are making the most of your AMTA membership and community by accessing your benefits and regularly visiting amtamassage.org.