Scholarships
We make student scholarships available on a rolling basis to support the next generation of massage therapists.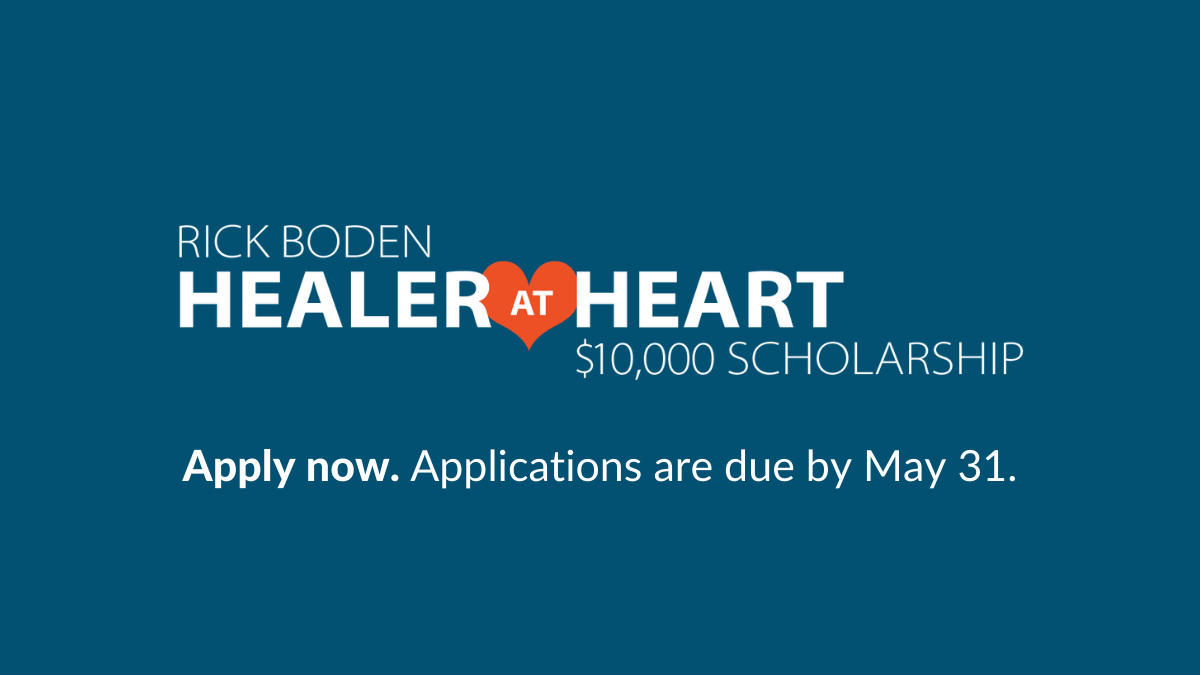 One lucky student will be awarded the $10,000 Rick Boden Scholarship!
About This Scholarship
Rick Boden was a massage therapist, educator and Massage Envy franchisee who believed self-care to be the foundation for long-term success in a profession that can be physically demanding. This belief led him to develop Massage Envy's Self-Care Commitment, which launched in the Massage Envy franchise network in 2017. Soon after, in collaboration with AMTA, Rick pushed to make the Self-Care Commitment available to all massage therapists and massage therapy students free of charge.
AMTA is proud to continue the Rick Boden Healer at Heart Scholarship, in partnership with Massage Envy, to honor Rick's dedication to self-care.
How Do I Apply?
Complete the application, and, in a few sentences, share why you want to be a massage therapist.
You may also download the printable application and send via:
Email: scholarships@amtamassage.org
Fax: 847-556-1436
Mail: AMTA Scholarship, 500 Davis Street, Suite 900, Evanston, IL 60201
Applicants must be enrolled or admitted in a 500-hour minimum, entry-level massage therapy program at the time the scholarship application is submitted.
Questions about the requirements or application process?