Test-Taking Tips
10 test-taking tips to help you prepare for board certification, licensure or other exams.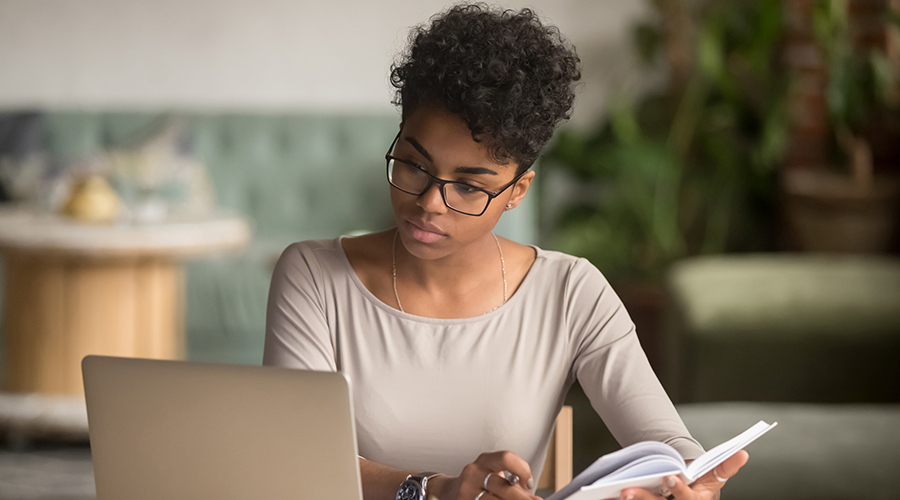 Whether you're a recent graduate or a massage therapist who's been practicing for years, your education will continue throughout your career. Be ready for the next exam with these test-taking tips.
Sleep. You should get six to eight hours of sleep every day. A 2003 Harvard Medical School study found that a good night's sleep improved motor skills, and that's not all! "The brain continues to learn during sleep," says Matthew Walker, a neuroscientist who led the study. "Memory processing is so absolutely dependent on a full night's sleep that you shortchange your brain if you don't get it."
Study. Yes, study. Try to study on a regular schedule, at least eight hours a week, for 60 days prior to the examination. It's important to build on the skills and knowledge you gained in school. Revisit your books and curriculum and compare it to available materials that outline the test, such as an examination information packet. Ask yourself, "What am I missing?" And be sure to study in increments. If you make a study schedule—two hours a day, three to four times a week—your mind can move learned information from short-term memory to long-term memory.

Related: Download the free MBLEx Study Guide


Know Your Learning Style. Before you buy any study materials, figure out your learning style. According to Richard M. Felder, a professor at North Carolina State University, this will help you select study materials that best suit you. If you're an Active and Reflective Learner, actually doing the task and speaking out loud will help you remember the material. If you're a Sensor and Intuitive Learner, giving examples and scenarios would help you most, and so on.


Purchase the Right Study Materials. Buy study materials that suit your learning style, and make sure they're up-to-date. Buy a book or DVD that covers the material. Attend a review course that suits your learning style.


Study Weak Areas First. Now that you've identified your learning style and bought the right study materials, make your study plan. Remember it's best to study your weakest subjects first. Try to concentrate at least 70 percent of your scheduled study time on these areas. In no time, your weakest subjects could be your strongest!


Review Strong Areas. Spend the last 30 percent of your scheduled study time on your strongest subjects. Even though you may be confident in these areas, you can still enhance them with review. You could learn new methods in familiar subjects. And, it feels great to end your study time with something you know well!


Use Memory Aids. Learn how to use acronyms, mnemonics and abbreviations to remember different subject areas. You've learned some in school (SITS, "Tom, Dick, and Harry" and SOAP)—now make your own. Graphs, charts, pictures and flashcards can be wonderful recall tools as well.

Related: Do more of what you love – hear what massage therapists say about working at Massage Envy franchised locations


Schedule Stress-free Time. Whatever you do to relieve your stress, schedule it during your day, every day. Exchange massages with another massage therapist. Meditate 15 minutes prior to study time and 15 minutes after. Attend a local yoga or aerobics class. If you haven't made any time to relax during your day, make it now!


Follow Instructions. It's very important that you read all the test instructions before you take the test. Also, review any information you were sent with your test registration confirmation. On examination day, be sure to arrive at least 20 minutes prior to your scheduled time, with the proper identification.


Be Optimistic. You're a massage professional, and in your profession optimism is a primary way to achieve good health. Believe that you will pass the exam. Stay focused, stay positive, and you will make your own good luck!
This content is sponsored by:

Access Resources and Benefits
Join AMTA for exclusive access to member benefits and resources, including our Massage Anatomy Guide.