Spread the Word With a Referral Network
Focusing on referrals can generate more business and retain more clients.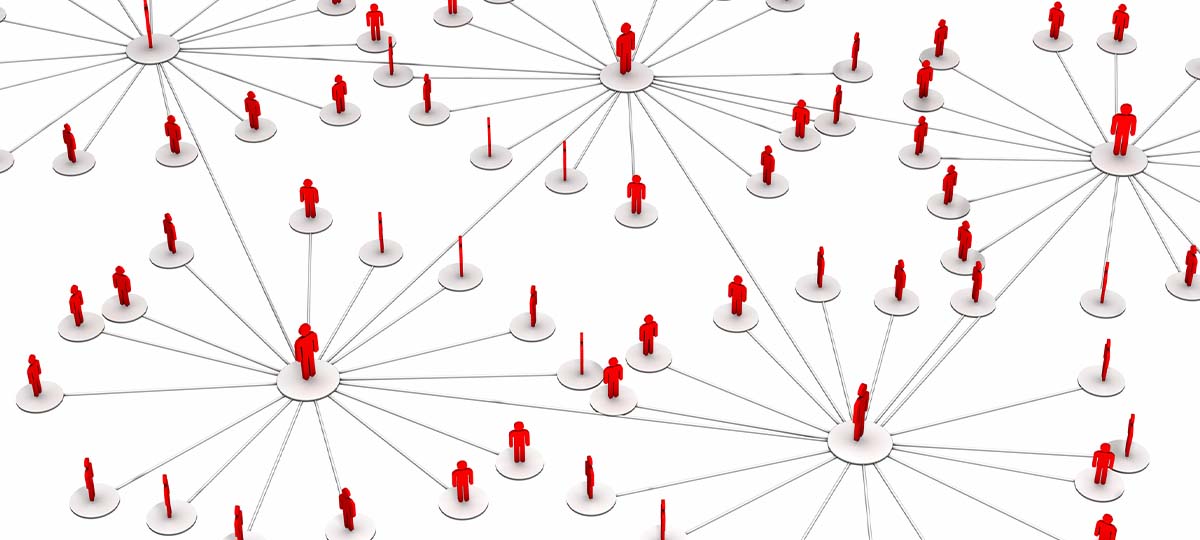 "Referral by word of mouth is the best source of business there is," says Bryars, who was based in Mobile, Alabama, for 13 years before relocating to nearby Foley, Alabama, in 2012. "When I moved to Foley, I had to start over from scratch, and referrals … is what helped me build my business back up again."
Clearly, referrals are lucrative, but they aren't always easy. "When you focus on referrals instead of advertising, you'll generate more business and retain more clients," says Brennan Scanlon, executive director in the greater Cincinnati region for business networking organization Business Network International (BNI) and author of Avoiding the Networking Disconnect: The Three Rs to Reconnect. "But you can't buy that. You have to work for it."
Developing a referral network is a good place to start. Here are three ways to do it.
1. Leverage existing Clients
Massage therapists must develop strategies to get existing clients talking about their services. Referral marketing coach Matt Anderson recommends a four-word system. The four words are:
Earned
"You've got to have enough water in the well to ask someone to open doors for you," explains Anderson, founder of referral marketing firm The Referral Authority and author of Fearless Referrals: Boost Your Confidence, Break Down Doors, Build a Powerful Client List, who says good service is the best way to "fill the well."
Who
Anderson says massage therapists should have a good idea of who in their clients' networks—family members suffering from chronic pain, for instance, or friends who are athletes—might benefit from their services, and ask for referrals to those people specifically.
How
Don't just ask for referrals; facilitate them. "If you have a client who says, 'I know someone I can recommend you to,' why not follow up with an email that says, 'Great to see you today. Thanks for offering to recommend me'?" Anderson says. "Then include text they can copy and paste in an email to that person, introducing you." This way, the client doesn't have to think about what to say; you've told them.
Control
Don't wait for referrals; control the process by following up. "You have to have some kind of basic follow-up system," Anderson says. "It could be as simple as a folder with a piece of paper where you write down the names of people who've said they'll recommend you. Keep track of that and ask people to follow through."
A fifth word you might consider is "reward," as offering a gift certificate or discount to clients who refer business to you (if the referral is converted to a client) may boost your current client's willingness to refer.
Take Bryars, who has devised a rewards system based on credits. "Every time a client recommends me, they get a $10 credit in their account," she explains. "I charge $75 an hour, so once they've referred seven people to me, they can use their credit and pay only $5 for their massage."
2. Network
Fellow business owners also can be a good source of referrals, according to Scanlon, who says massage therapists can meet other business owners either by joining a network or creating one.
When you join a network, you can meet other business owners who want to exchange leads. Options include formal networking opportunities like AMTA chapter education programs.
Or, you can also take advantage of more casual networking organizations like your local chamber of commerce, which are less structured but attract a valuable cross-section of professionals. Civic networking organizations like charities, which often organize cause-based events that have networking potential, are also good places to network. All can yield referrals if massage therapists follow the "golden rule" of networking: give in order to receive.
"You have to earn the right to ask for business," Scanlon says. "Think about it in terms of deposits versus withdrawals, much like a bank account. If you are constantly making deposits into relationships, you can make withdrawals."
Massage therapists also can create their own networks. Bryars, for instance, has extended her referral program to other local businesses, with whom she's created a fraternity of small businesses. With their permission, she puts a point-of-sale display in their business with referral cards they can hand out.
Like massage clients, business owners receive a $10 credit for every referral they make. Although business owners can use their credits themselves, many use them to give free massages to deserving employees. Bryars gets business from the relationship and referring businesses get a free employee benefit.
Massage therapists also can take a soft approach to building a business network. "My advice is to form a group around something you're passionate about," Scanlon says. "If you love reading, organize a book club. If you love cycling, organize a cycling group. If you love wine, organize wine tastings … It's not about selling, but over time you'll develop relationships and the people in your group will likely end up referring you to people they know."
3. Engage Health Care Professionals
When he began doing massage in 1992, massage therapist David Kent of Deltona, Florida, built his business on referrals from health care professionals.
So much so that his efforts spawned another, separate business: Kent Health Systems, which sells products to help health care professionals assess, educate and document myofascial causes of pain that massage therapy can help treat.
Kent's secrets:
Behave like a pharmaceutical rep
Doctors regularly entertain pitches from pharmaceutical reps. Kent recommends taking a page from the sales reps' playbook by "selling" massage therapy's clinical benefits.
"If you're speaking to a headache specialist, you can say, 'If you have patients who aren't responding to traditional therapies, please consider that there might be a myofascial component,'" he says. "Then you can show them a few pictures of muscles in the head or neck and explain how you could help."
Use illustrations
Because health care professionals are busy, Kent uses visual aides—posture, trigger point and range-of-motion charts—to communicate maximum information in minimum time.
Offer samples
Drug reps share samples. So should massage therapists, according to Kent, who has offered free chair massages onsite to celebrate occasions like National Nurses Day or the grand opening of a new doctor's office.
"It's not always for the doctor," Kent points out. "I've done events for office managers, too, because they're the gatekeepers who control the doctors' schedules."
Help them refer you
Kent gives physicians prescription pads customized with his name, phone number and office location. "Now, when the patient leaves, they're not leaving with a prescription for a massage; they're leaving with a prescription for me," says Kent.
Share results
Health care professionals' clinical nature means they respond well to results. When you receive referrals, therefore, follow up with patient outcomes, Kent stresses. "When the patient is leaving and says, 'I just feel so much better,' I always say, 'Hey, would you mind taking a moment to write a little note to the doctor thanking them for sending you here? I'll put it in the mail for you,'" he says. "That doctor's going to remember me."
Whether you get them from a loyal client, a local physician, an attorney you met at a networking event or the hair salon next door, referrals won't come overnight. With patience and persistence, however, they will come, Bryars promises.
"Referral by word of mouth has been very good for my business," she concludes, "and I think other therapists should take advantage of it, too."
Referral Marketing for Introverts
Here are five tips that can help even shy massage therapists cultivate word of mouth:
Rehearse icebreakers
Make networking events easier by practicing conversation-starters ahead of time, suggests Scott Eisenberg, founder and CEO of Swap the Biz, a company that organizes networking events where business owners can exchange referrals. "A simple question is, 'Have you ever been to one of these events before?'" he says, adding that movies, travel and weather are other good icebreakers.
Engage event organizers
Because they're there to facilitate, event organizers are less intimidating than attendees, according to Eisenberg, who recommends contacting the organizers in advance of a networking event to tell them how much you're looking forward to it. "When you get to the event you can ask for the organizers and say, 'Hey, remember me? I sent you an email,' and they'll probably introduce you to other people," he says.
Bring a wingman
If you're shy, bring a friend who isn't. "Bring somebody who can sing your praises for you," Eisenberg suggests.
Seize the love
When seeking referrals from clients, start with those who love you most, according to referral marketing coach Matt Anderson. He recommends reserving time at the end of every massage to ask clients for feedback.
"Most people are going to have good things to say, because they'll feel great," Anderson says. "If somebody's really happy, that makes it easy to then say, 'Hey, it would be silly of me not to ask: Would you pass on these coupons to some friends?'"
Give a gift
Most businesspeople are afraid to ask for referrals because they feel guilty taking from relationships, according to referral marketing strategist Steve Gordon, author of Unstoppable Referrals: 10x Referrals, Half the Effort.
An easy solution, he says, is giving to relationships, instead, by distributing a tangible product that contains educational information that referring clients can share with their network. "By packaging all their knowledge and wisdom in this form, it is perceived as a high-value gift when the client passes it along," Gordon says.