Free AMTA Student Memberships
Available to all students enrolled in a 500 in-class hour minimum, supervised entry-level massage therapy program.
Student Membership Benefits include:
Liability insurance for school-sanctioned activities
Access to the AMTA Mentoring Program
AMTA Massage Exam Study Guide
A resume builder on the AMTA Job Bank
Career guidance
And more!

Plus, when your students join AMTA they can download the AMTA Massage Anatomy Guide for free. This user-friendly resource is a great tool to use in class and complements your Books of Discovery educational series.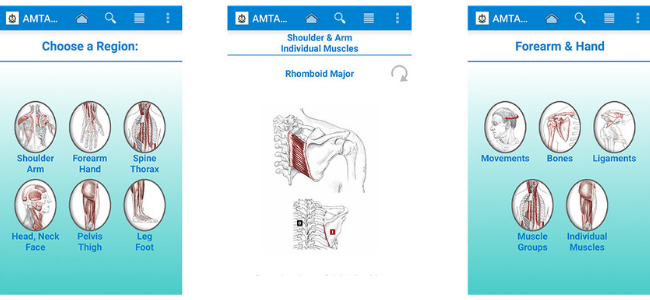 Two easy ways your students can sign up:
1. Schools can email a list of students
Collect a list of all the students currently enrolled in your massage therapy program and email it to schools@amtamassage.org. An AMTA representative will confirm receipt. Your students will receive a welcome email from AMTA once all memberships have been processed.
Need a student release form? Download our AMTA Student Release to send with your roster.
Student contact information required:
Name
Email
Phone Number
Mailing Address
Anticipated Graduation Date
Download our easy-to-use excel spreadsheet to get started!
2. Students can join online
Your students can also join individually online through our website. When students join online and fill in their school information, AMTA will automatically apply the complimentary membership.
Students will be prompted to create an AMTA account.
When selecting their school they will need to click on the correct school name in the drop-down to ensure their membership is free.

Questions? Email schools@amtamassage.org or call 877.905.2700.