How To Set Up Your Free National Locator Service Profile
Take advantage of AMTA's regular advertising and list your massage practice – even if you have your own website!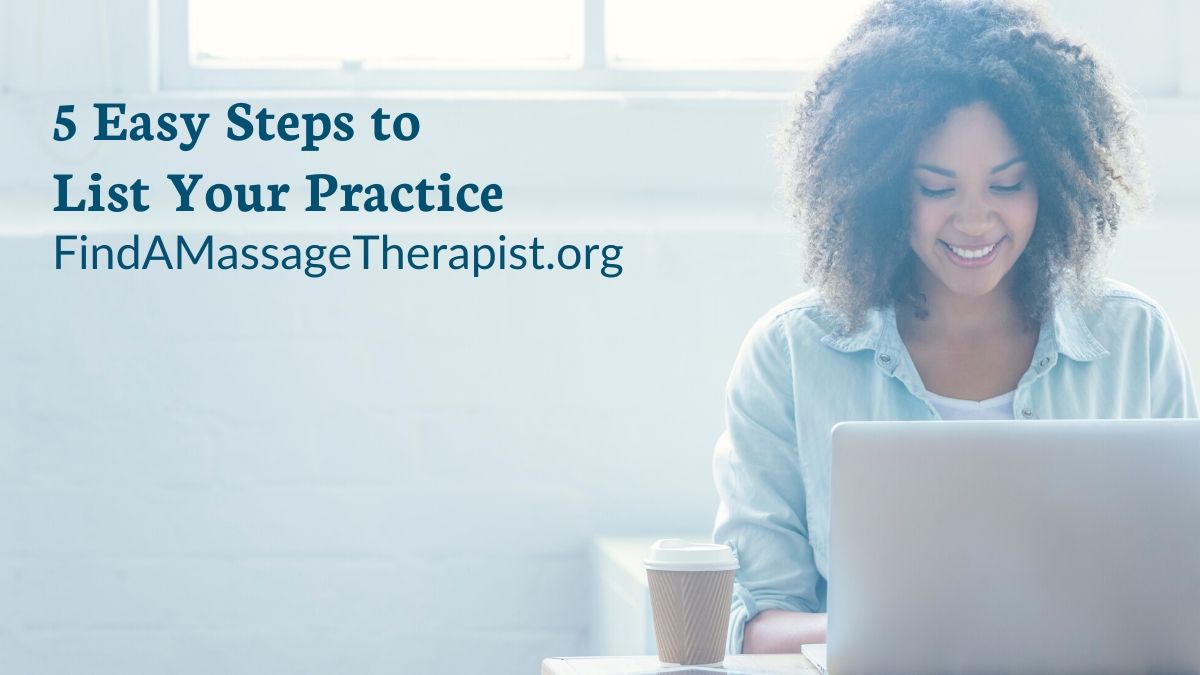 Help Clients Find You
Creating your profile is easy. Follow these simple directions to get set up! Log into your account and follow along to get your practice listed.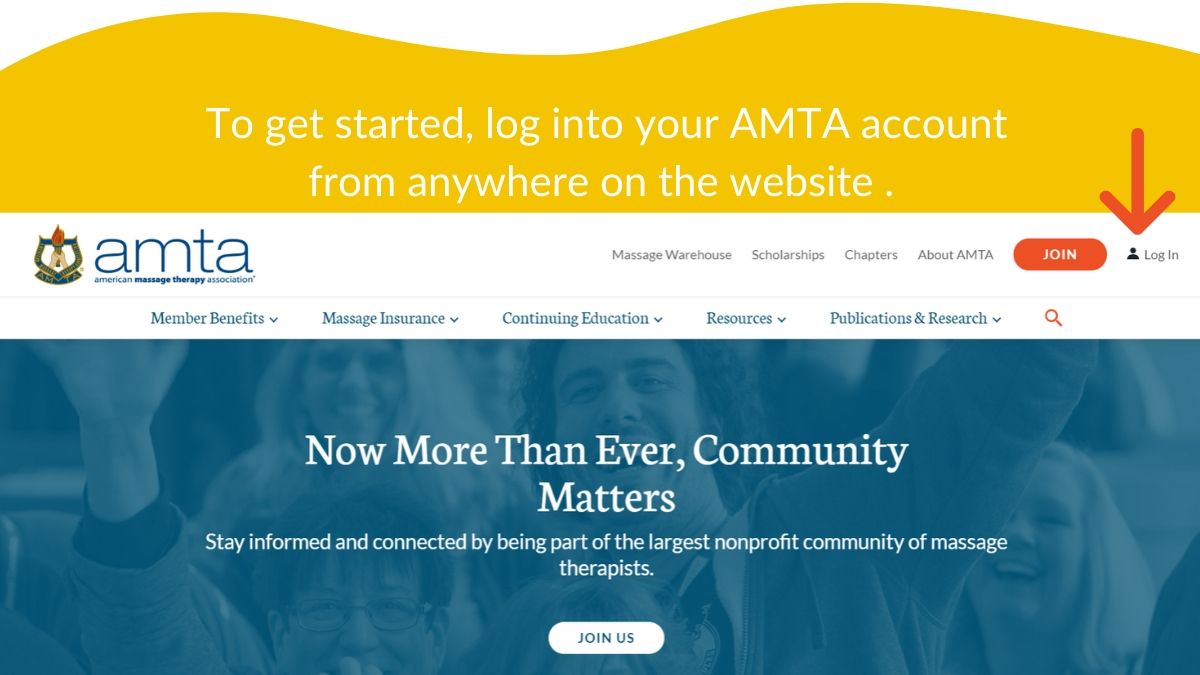 1. Go into the FAMT Locator and Opt-in
From your profile, click on the FAMT Locator button on the right side.
Once in your profile click the Update Your Profile button below your image.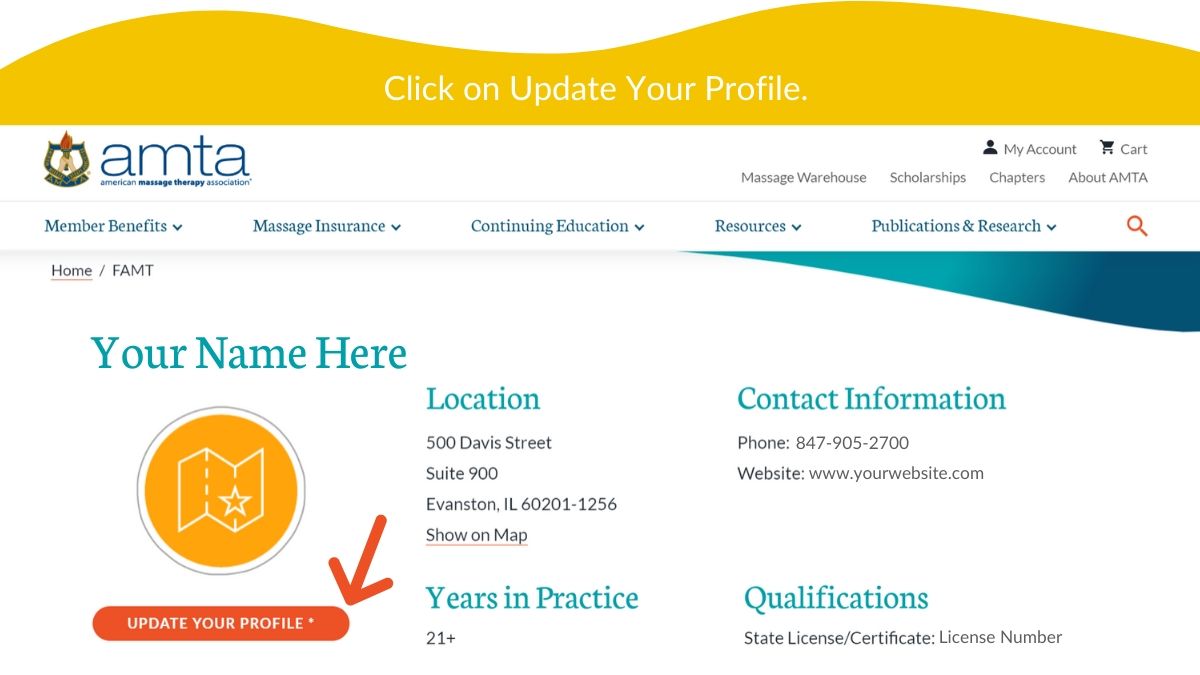 Check the box to opt-in.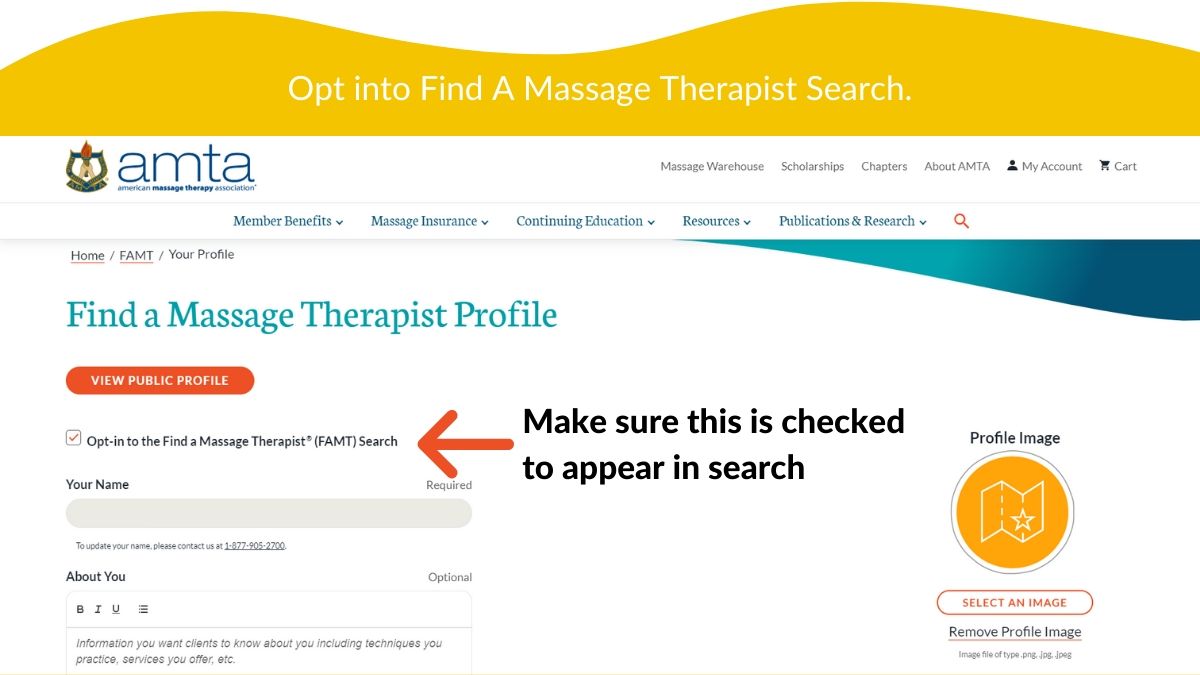 2. Describe your practice and add a photo
In the About You box, describe your experience, special certifications and training. Give details on your practice and the services you offer. You can add or update a profile photo as well, next to the About You box.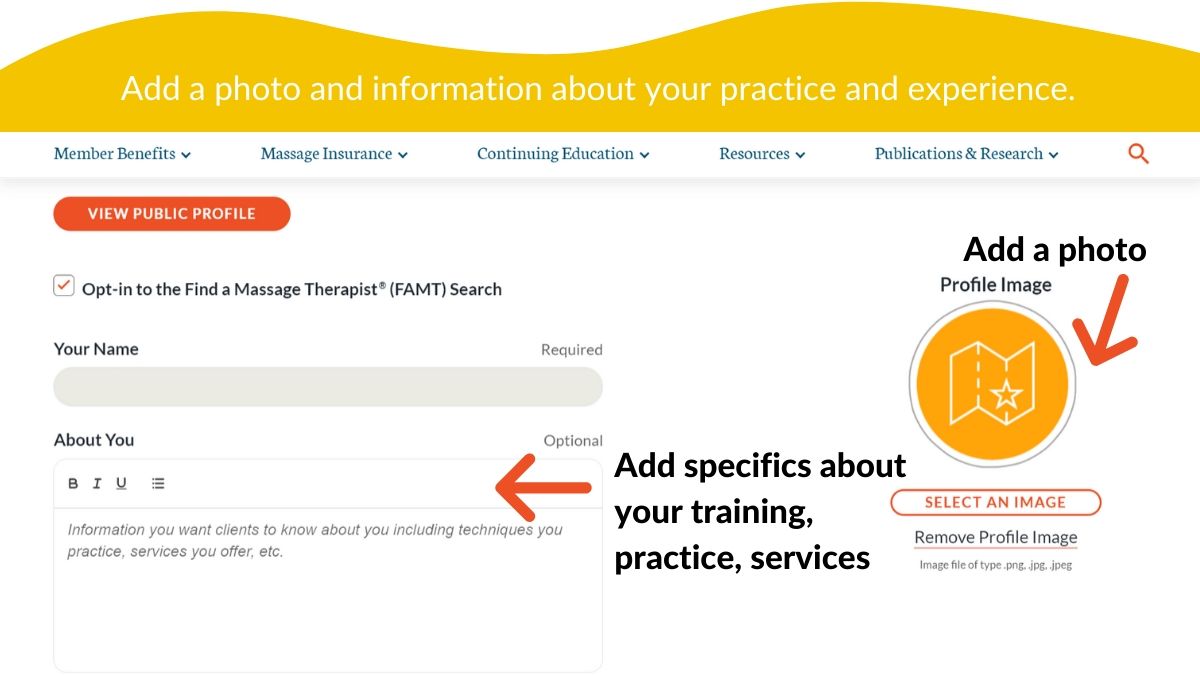 3. Update your contact information
Make sure your contact information is current. Be sure to check the box hide to hide your street address if you travel to your clients.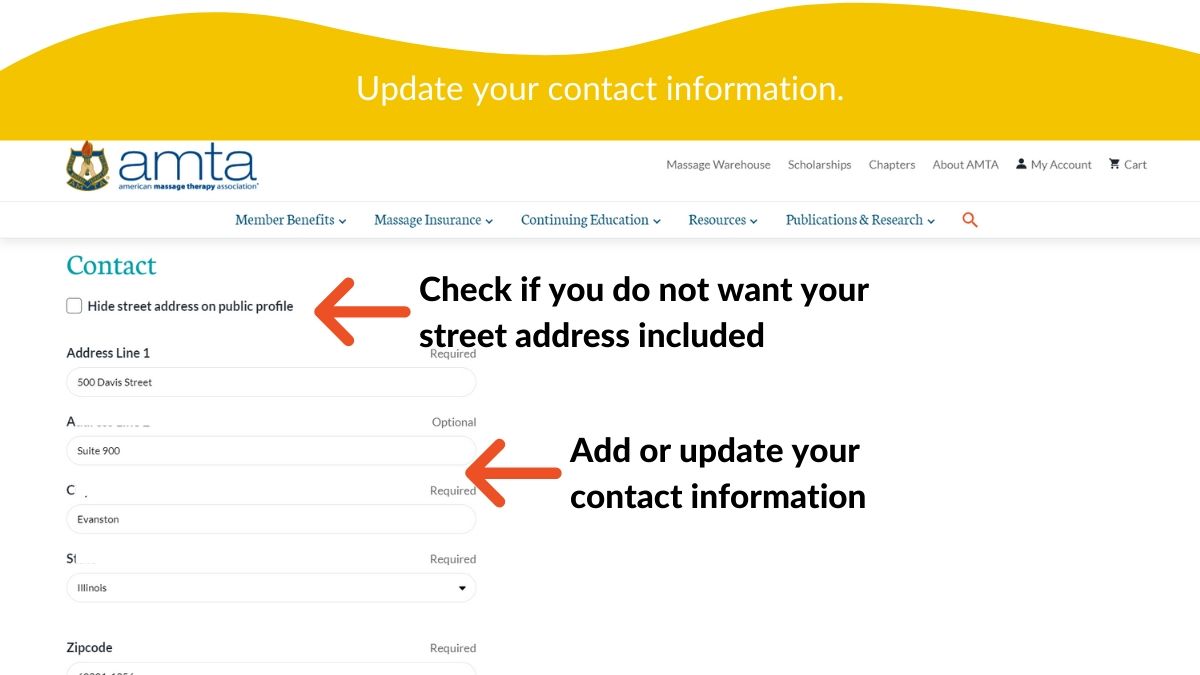 4. Add or update your online and social media contact information
Make sure to list your website. Include any social media you use for your massage practice in marketing or client communication as well. Save any changes made by clicking the Save Profile button.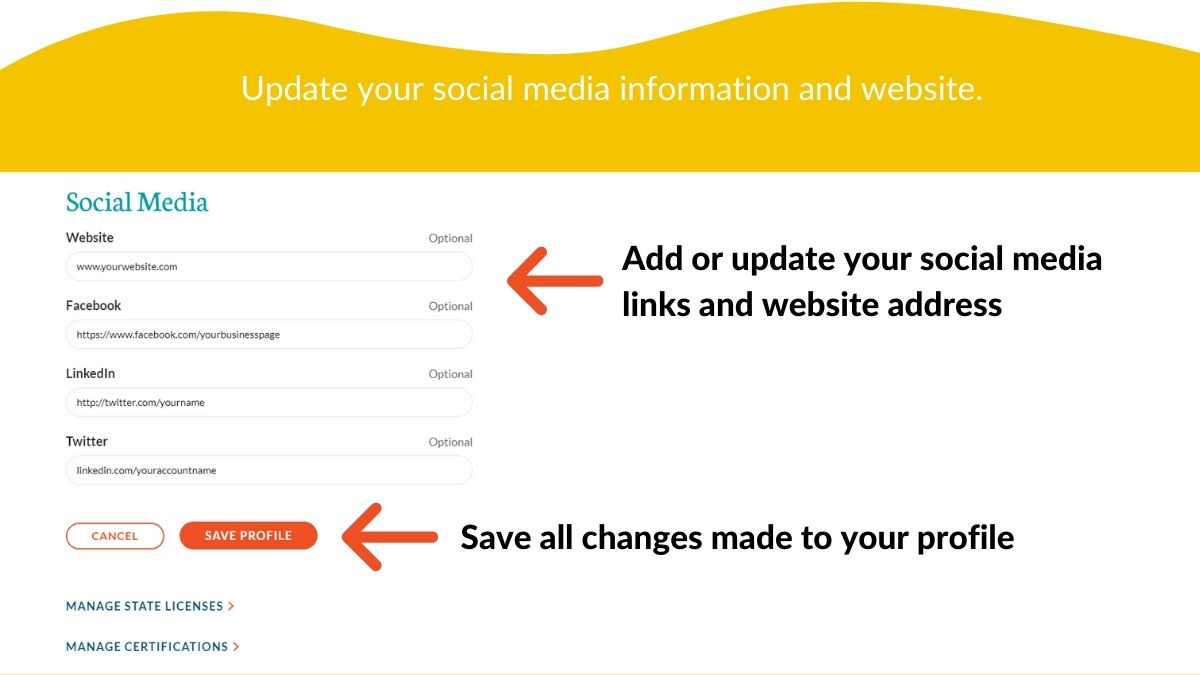 5. Update license and certifications
After you save any changes you have made already, you can click the links to add or update your state license and certification information you want to include on your profile. Make sure you have saved any changes before navigating away from the current page though!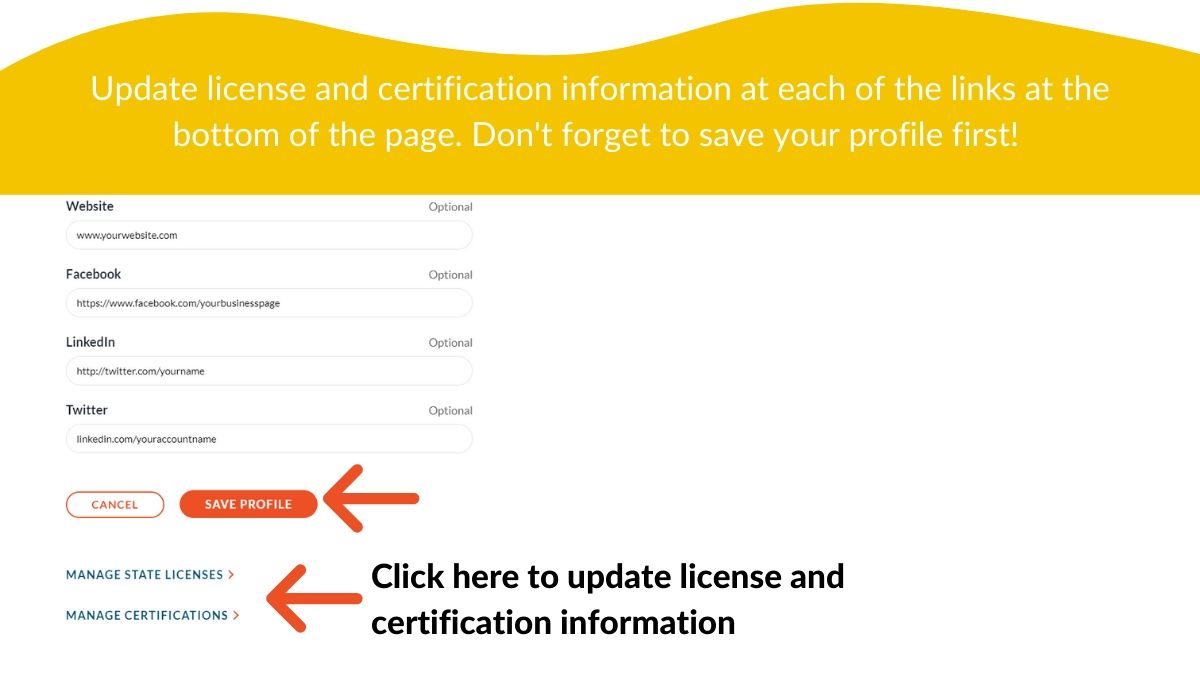 Once you have updated everything you can review your locator search profile anytime from your account page.