Insurance Reimbursement
Explore if insurance reimbursement for massage therapy is right for you.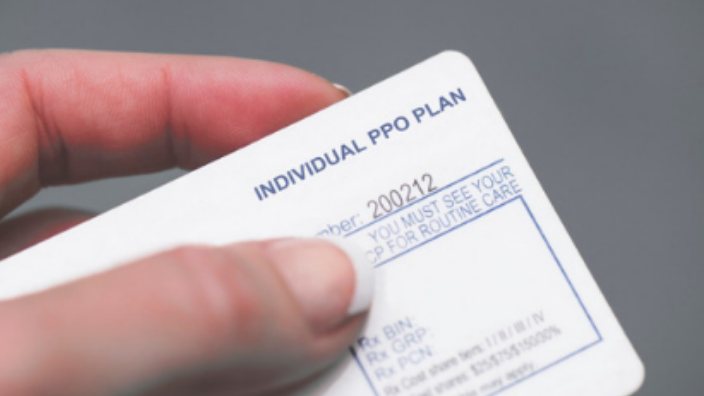 Health care rules and regulations change constantly. With these changes come questions from massage therapists dealing with health care insurance reimbursement. The issues remain complex, are continually evolving, and standards vary from state to state and from insurance company to insurance company.
Know the facts and weigh the benefits and risks of seeking insurance reimbursement in your massage therapy practice. Is it right for you?
What Are Important Things Massage Therapists Should Know Before Considering Insurance Reimbursement?
Let's take a look at some of the positive and negative aspects of accepting insurance that may help you consider whether to accept insurance. On the positive side, insurance coverage may make getting a massage more accessible and it may also make it more affordable for the client, both of which can increase traffic through your office. Accepting insurance may also make it possible to offer massage services to a population that may not otherwise be able to afford your services.
On the flip side, however, things like the time it takes to complete paperwork and getting a pre-authorization, (unless the company is self-insured), may challenge an already busy massage therapist. A prescription is typically required for treatment and reimbursement schedules may be lower than a cash payment depending upon the type of insurance.
How Do Individual States' Massage Therapy Practice Laws Influence Whether a Massage Therapist Can Bill for Insurance Reimbursement?
First, be sure to thoroughly review and understand the scope of practice that is written in your state's law. Every state law is different. A license allows you to practice in your state, however, it doesn't necessarily guarantee acceptance by an insurance company for reimbursement for services rendered.
Be sure to check with your massage practice board who can help answer any questions you may have regarding typical insurance practices and how massage is viewed in your state.
How Do Massage Therapists Find Out if Their Clients Have Coverage for Massage Therapy Services?
Be sure to discuss rates and payment expectations with your client during your initial phone contact. Getting things in order before their initial visit makes good sense in order to avoid time-consuming issues later on. Be sure to ask your client to find out whether massage therapy is a coverable service under their specific insurance and plan. If it is, they may want to check if massage is coverable by a (massage therapist). Some plans require that massage be performed by a physical therapist, occupational therapist, chiropractor or other. Just because an insurance company offers massage as a plan benefit does not necessarily mean they allow massage therapists to provide the service.
In some cases of auto accident and worker's comp, it may also be necessary to be in regular contact with a case manager regarding your services as they may be assigned to oversee the care of their insured.
What Are CPT Codes and Who Develops Them?
CPT stands for Current Procedural Terminology (CPT). The American Medical Association (AMA) manages the oversight of the codes that give definition and structure to the procedures and services performed by physicians and health care providers across the country.
At the AMA's invitation, the American Massage Therapy Association (AMTA) is part of the Physical Medicine and Rehabilitation workgroup that was tasked to develop language that appropriately describes the services of massage therapists across the country. AMTA's representatives attend all meetings and are part of these discussions in order to ensure the interests of massage therapy are appropriately represented.
What Are the Specific CPT Codes that Massage Therapists Can Use?
These are some of the CPT codes commonly used by massage therapists; some are used more commonly than others.
CPT Code 97124 Massage Therapy
CPT Code 97140 Manual Therapy
CPT Code 97112 Neuromuscular Re-education
CPT Codes 97010 Hot/Cold Packs
CPT Codes 97110 Therapeutic Exercise
Keep in mind that these codes are updated periodically—adding, deleting and/or refining codes and descriptors. Staying up to date with new codes can help facilitate claims processing and reimbursement.
Is the Massage Therapy Profession Part of Discussions with Other Health Care Professions That Use CPT Coding?
AMTA's participation on the CPT Advisory Committee allows us the opportunity to be part of the Health Care Professional Advisory Committee (HCPAC) that enables the exchange of ideas and networking of all professions. Our participation and contributions have been well-received and we continue to develop many positive, professional relationships to enhance the forward movement of the profession.
How Do You Make an Insurance Claim?
State laws and individual insurance plan policies control whether massage therapists can bill for their services. Massage therapists should fully understand the scope of practice in their state to make sure they are billing health insurance only for services within the state scope of practice law. (Find more information about your state.) As mentioned above, it is critical that you ensure that massage therapy services, provided by a state licensed massage therapist, is a covered benefit in your client's insurance plan.
Health insurance claims are legal documents, so massage therapists must collect and retain information supporting their requests for payments. Typically, a claim file must have documentation to confirm that the service was provided—at a minimum. Insurance companies also usually require a doctor's order for a service before they will pay a claim, so make sure you are familiar with the requirements of the insurance companies they work with.
Where Can a Therapist Find Forms for Insurance Billing? Are there Companies That Will Handle Insurance Billing?
If doing the billing yourself, search the Web for "health insurance claim form" (Form 1500). Be sure to read the accompanying information below the form to gain an understanding of the insurance process.
There are companies that handle the billing of insurance for a fee or percentage of invoice.