Boost Your Massage Therapy Business
Learn how to give your massage business a boost to survive difficult economic times.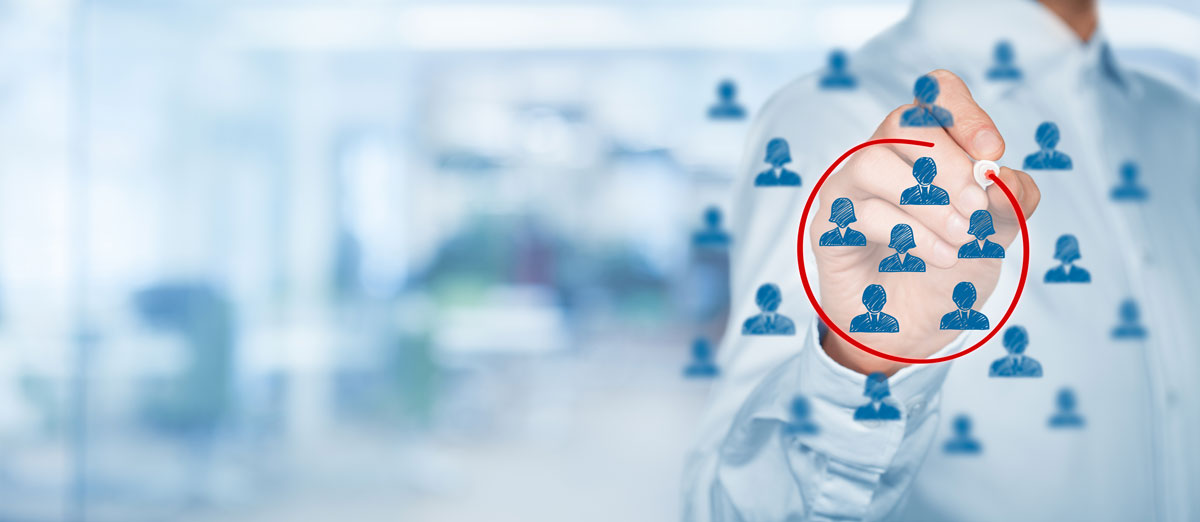 "When someone asks you what you do for a living do not reply 'I am a massage therapist,'" says David Fireside, owner of Urban Decompression in Chicago, Illinois. "Tell them you are a 'relaxation specialist' or you 'facilitate the healing of soft tissue injuries' or 'help people deal with chronic pain.' Say something that is going to engage them in conversation."

When you give people more detailed descriptions of what you do—and can do—for them, they have more reason to seek out your practice. Reevaluating how you market your practice (and price your massage therapy sessions) can help you stay strong even in a weak economy. To help you, we talked to some successful massage therapy practice owners who have weathered the economic storm.
Facing the Challenge
The past few years, the economy has been a thorn in most everyone's side. Outlooks that seemed to only get bleaker, record unemployment rates and a housing market that couldn't find a bottom caused almost every professional to rethink how they were doing business, and forced some small business owners to close shop.

And massage therapists had some of the same problems.

One obvious way massage therapists are affected is the change many professionals see in consumer spending behaviors—most consumers spend less during an economic downturn.

But instead of pushing the panic button, take some time to reassess how you're doing business, as well as how you can adapt to some of the changes you're seeing in consumer behavior. One great way to accomplish this goal is to take a good look at both your operating costs and what you're charging for massage therapy sessions.

Determining your costs. How you price your business is extremely important, and the difference between a client who rebooks and one who doesn't is sometimes small. Adjusting your price point slightly higher or lower could make all the difference.

In order to make adjustments to what you charge, however, you first need to figure out what your practice is costing. So, how do you determine what your costs are? A good place to start is taking a careful look at your expenses, which generally fall into three categories: onetime expense, annual expense and monthly expense.

One-time expenses are things you pay for directly that don't need to be renewed or repurchased on an annual or monthly basis. Here, think about things such as your massage table, linens and any furniture you use in your waiting area, for example. You may have to replace all of these things more than once throughout your career, but the expense probably won't be on an annual or monthly basis.

Monthly expenses are exactly that—expenses that occur every month. Here, think of things like your monthly rent (if you rent space) or any massage supplies that you replenish on a monthly basis. Your utilities, too, would fall under this category.

Annual expenses are expenses that happen on a yearly basis, such as your license renewal or any business permits you have for your practice.

Once you have an idea of what you're spending in these areas you can start considering your revenue. Do you know how much money your practice brings in on a monthly and yearly basis? If you're just starting out, can you estimate based on what you project business will be? Subtracting your expenses from your revenue will give you a solid idea of your practice's gross income (remember, you'll have to calculate for taxes).

Knowing this information is a good starting point for deciding how you want to price your massage therapy services.
Know Your Market
Price points. Next, it's time to reevaluate your market. Check out other massage therapy practices and determine how much they are charging. If they have an online presence, see if prices are listed. Better yet, if they use an online booking system, you may even be able to find out how far in advance they're booked. This information can help you put your prices and practice in perspective: are you charging significantly more than your competitors, significantly less or about the same? Are you in a city or small town? Did the recession hit your area particularly hard, or are you in an area that can still afford a higher price point? All of these factors will give you an idea of how to price your massage therapy services.

Then, think about what you want or need to charge for your services and see how your price point stacks up against what you're finding in your area. Is it higher or lower? Whatever the case may be, you need to consider why your prices are either higher or lower. Have you perhaps been underestimating the value you provide? Or, if your prices seem to fall above average, what sets your practice apart from those charging lower fees?

And don't always assume that lowering your prices is the answer—even if you are priced higher than other practices in your area. "We experimented for one month in June 2009 with a significant price reduction to attract new clients," says Terri Latsch, owner of TLC Massage in Crystal Lake, Illinois, "We set the price at $65 for all one hour services." Only 34 percent of TLC Massage business is Swedish Massage (regularly priced at $69) and the remaining 66 percent is deep tissue or other expanded services (regularly priced at $79). Offering the $14 reduction, however, did not result in attracting new clientele, and so they returned to their regular pricing.

Natalie Tessler, owner of Spa Space in Chicago, Illinois, used to charge different prices for different modalities before the economic downturn. "Now we charge the same rate of $95 for all massage services," says Tessler, who's Swedish massage before the price change was $85.

Even with the increase, this service remains Spa Space's most popular massage. "We also changed our miniservices—shortened sessions of various massages—to even shorter amounts of time and at a lower price point," Tessler adds. Offering clients more options at lower price points is a great way to create packages and encourage spending.

Sometimes, too, raising your prices in some areas can make it easier for you to offset discounts you offer on other services. "We raised the prices of our more specialized massage services," says Tessler. These specialized services include couples massage, and are usually purchased during anniversaries and Valentine's Day. The clients who purchase these types of services will likely not notice a $15 or $20 increase. "By charging more for some specialized massage packages, we give ourselves more leeway to discount other services," says Tessler.

Repeat clients. According to the 2011 Massage Profession Research Report, repeat clients make up around 72 percent of massage therapy appointments. So, especially when the economic climate is unstable, focusing your attention on the needs of existing clientele is a good survival strategy. "The only time I reduce my prices is when a client purchases multiple sessions," says Fireside. "I also reward my clients for referrals. If they refer someone to me and that person books an appointment, the referring client gets 50 percent off their next session."

Remember, you shouldn't try to compete with other businesses on price alone. Instead, think about those things that set you apart from the crowd—such as customer service, experience, location—and focus consumers' attention on these things.

Naturally, what consumers will pay for massage therapy is dependent on a variety of factors, including their own income and the overall economic climate, to name two. But the price consumers are willing to pay for massage therapy is elastic, meaning that as the price of massage increases, the number of massages a consumer will get decreases. Interestingly, at both ends of the pricing spectrum—from low to high—the number of massages a consumer receives levels off. What does this mean for you?

Regardless of price, consumers aren't likely to purchase more than 13.7 massages per year, so pricing your massage therapy sessions at less than $50 doesn't make very good business sense. Likewise, whether priced at $70, $80 or more, consumers will still probably only get an average of 5.6 massages per year.

So, think about how much you charge for massage and how many repeat clients you see during the year. Do you have clients who see you once per month? Have any clients decreased the number of massages they receive because of price alone?

"What's been most successful is focusing on the clients who are still coming and enhancing their experience," says Tessler. She hired a customer service specialist to train her front desk employees. "I really wanted to reengage them and help them understand they are very important in creating a positive customer service experience for our clients." As Tessler continually enhances the experience of her clients, her clients in turn see the value in spending their money at Spa Space. Even simple things, like a friendly greeting to client's before and after their massage, can go a long way.
Know Your Client
Target audience. Particularly when the economy is soft, knowing the target audience for your practice is crucial. With daily deal sites offering deep discounts in massage therapy and other local practices vying for business, too, knowing how to effectively reach consumers who fit your professional interests is important.

"You must market to a target audience," says Fireside. "You cannot be everything to everyone." If you haven't thought about who your target audience is, ask yourself a couple of questions: What are your most popular services? Which modalities are you using more often than not? Are a majority of your clients seeing you for a specific issue, like back pain or stress relief? Wherever your expertise is, there are people who would benefit from your services.

"Do your homework and know your target audience," advises Fireside. By understanding your target audience, you have the opportunity to reach potential clients at myriad places, including health clinics, gyms, hospitals and offices. "I have no qualms about walking into an office and asking about their employee wellness program," says Fireside. If they don't have one, Fireside asks for a name and leaves some marketing materials. The key is being persistent, and always following up with a phone call or email.

The buck stops here. Understanding your target market also means you know what your current clients respond to. Tessler enhanced Spa Space's website and now includes a monthly specials page. "We have people calling to ask about the monthly special if we haven't posted the deal at least two days after the month begins. It's been very popular for us," she says. This simple idea is an inexpensive way to drive traffic to your website.

"We also encourage free upgrades. If you don't have an appointment after a client, why not give them an extra 10 or 15 minutes?" says Tessler. The client needs to feel the value of their hard earned money. "They are constantly being bombarded by these daily deal sites, so in order to compete you need to enhance their experience any way you can," she adds.

Also, you need to occasionally step back and objectively look at what you are doing and determine ways to grow your business. "We did not enter this profession to become rich," says Fireside. "But that doesn't mean you can't make a good living doing this." Remember, it's all about enhancing the client's experience and practicing excellent customer service. Consumers want to know their business is appreciated, and it's up to you to let them know how appreciated they truly are.
Cutting Costs
No matter the economy, it's good business to audit your practice to see where you might be able to make some cuts. If you're feeling a financial strain, those cuts might need to be a little deeper. But, according to some massage therapists we talked with, marketing dollars shouldn't be the first cut, though that might seem a natural place to start. "This is the time to increase marketing, especially during the months in which people are actively seeking out massage and spa services like in February, May and December," Tessler encourages.

When looking for places to pull in the purse strings, Tessler looked at places like her rent. "I engaged in heavy negotiations with the landlord of the space and was able to receive a cut in rent," she says. "I also reduced vendor costs."

Additionally, think about how you might trim your operational costs. "We experienced an 18 percent drop in business," says Latsch. "Although we remain successful, reduced business meant evolving operationally." For Latsch, this need meant taking on more administrative tasks herself because she could no longer justify having a full-time receptionist.

"There are still people out there willing to spend," Tessler adds. "But we realized clients are going to have a new expectation for the value of their dollar. So, you either have to cut prices or change the nature of what you provide." Tessler did a combination of both, using some reserved cash to fund renovations to increase amenities and enhance the space. Not everyone has the funds to take on a renovation, but Tessler believes even small changes add up. "It's important to make sure your space looks its absolute best," she says. "A new coat of paint and sprucing up a bit can go a long way." Her strategy certainly paid off—Spa Space was named "Best Spa" and "Best Massage" by Citysearch in 2010.