Business Case: How to Write Effective Web Copy
Massage therapists who want to attract and engage prospects online must develop good writing skills.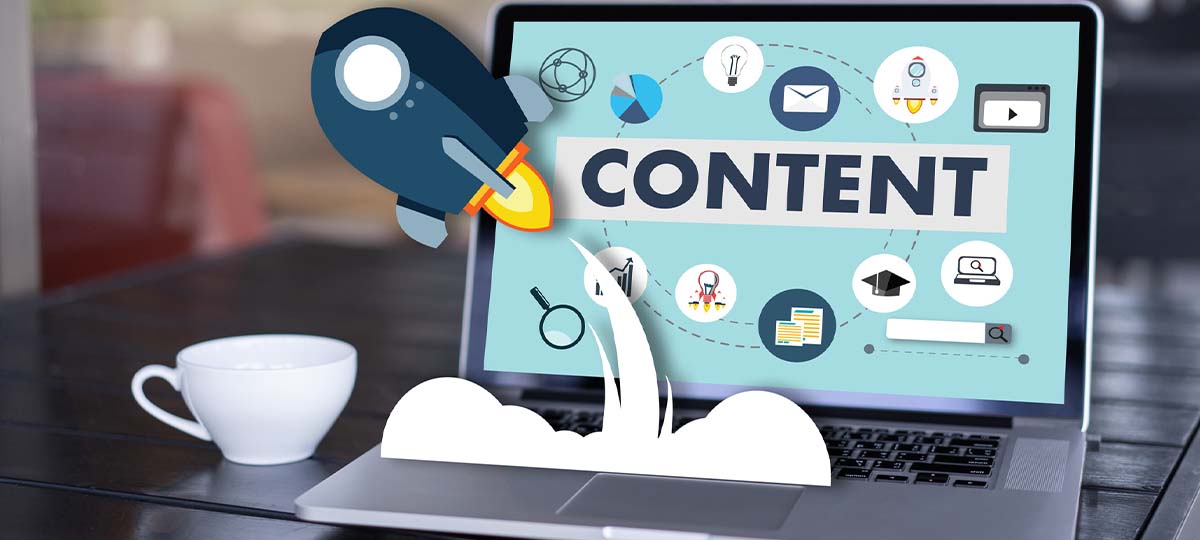 The internet is like a buffet: There's so much selection that diners rarely savor every morsel. Instead, they graze. What they enjoy, they fill up on. What they don't, they discard. Website visitors behave similarly. Hungry for information, they survey numerous websites and sate their appetite with whichever sites look most delicious. And what tastes best online are sites that are relevant and approachable.
"When we face an abundance of options, we tend to follow the path of least resistance," explains Daniel Davidson, founder of By Dan Design Co., a web design company in Colorado Springs, Colorado. "If we find something complicated, complex, unclear or just uncomfortable, we bail and find a better solution."
Massage therapists who want to attract and engage prospects online must develop good writing skills. Follow these steps to up your writing game:
1. Be brief.
Less is more. In his "Writing for Electronic Media" course at the University of Florida, telecommunications instructor Andrew Selepak, Ph.D., advises students to write 50 percent shorter online than they would in print.
"Whether you're consuming content on a phone, tablet or laptop, reading online is harder than reading on paper," Selepak says. "So, the goal should always be to write short."
How short is short? Regan Morton, digital marketing specialist at Denver, Colorado based FiG Advertising + Marketing, says webpages should be 500 to 700 words long for maximum effect.
2. Get chunky.
Because text-heavy websites are likely to distract and discourage visitors, Selepak recommends a strategy known as "chunking." "Looking at large blocks of text is taxing on the eye, so I recommend 'chunking' information into individual paragraphs where each paragraph is a single
thought," he explains.
Chunking is effective because people on the web rarely read; instead, they prefer to scan. Dividing content into paragraphs of three to five sentences makes text easier to scan. So does organizing paragraphs under bold-faced subheadings and breaking them down into numbered or bulleted lists.
By using tabs or slideshows, complex subjects can be chunked into multiple pages instead of multiple paragraphs, according to digital marketing consultant Brandon Seymour, founder of Boca Raton, Florida-based Beymour Consulting.
3. Keep it simple.
"The average American reads at about a seventhgrade level. Complexity of sentences should not exceed that ability," says Morton, who recommends using the Flesch-Kincaid ease-of-reading test to determine the difficulty of your text. "The test takes into account the total number of words, sentences and syllables to determine the grade level of the text."
To calculate your Flesch-Kincaid score: Under the "Tools" menu in Microsoft Word, select "Spelling and Grammar." Word will display readability statistics after conducting a spell-check.
4. Lead with the good stuff.
A 2014 study by content intelligence company Chartbeat found that 55 percent of website visitors spent fewer than 15 seconds on a page. If you want potential clients to read what you write, you must therefore grab their attention immediately.
"If you have important information, you should pack it at the top because you don't know how much of the page someone's going to read," Selepak says.
The "inverted pyramid" approach also gels with how people read websites. "People … tend to read in an F-shaped pattern, making the top left section of a page the most important, while the bottom right of a page is going to get the least amount of attention," says Morton, reiterating findings from a 2017 eye-tracking study by user-experience consultancy Nielsen Norman Group (NN/g).
5. Ask for action.
Finally, the most important thing you can write for your website is a call to action, or CTA. "If you're a business, you're looking for a payoff, whether it's signing up for your newsletter, making an appointment or buying a product," Selepak says. "The goal is to get your audience to do something."
Word your CTA carefully. Do people really want to "sign up," "register" or "book"? Or would they rather "discover," "receive" or "get" something of value? "If I have back pain, I'm online looking for symptoms and therapies," explains Davidson, who says prospects aren't looking for treatment, but rather relief. "If I'm on a website expecting possible explanations and solutions … 'booking an appointment' at the top of the homepage isn't really useful. Discovering the common causes and solutions to back pain may be more relevant … It's about the outcome and value, not the method of service."