The Spa Life
Discover what a massage career in a spa environment looks like.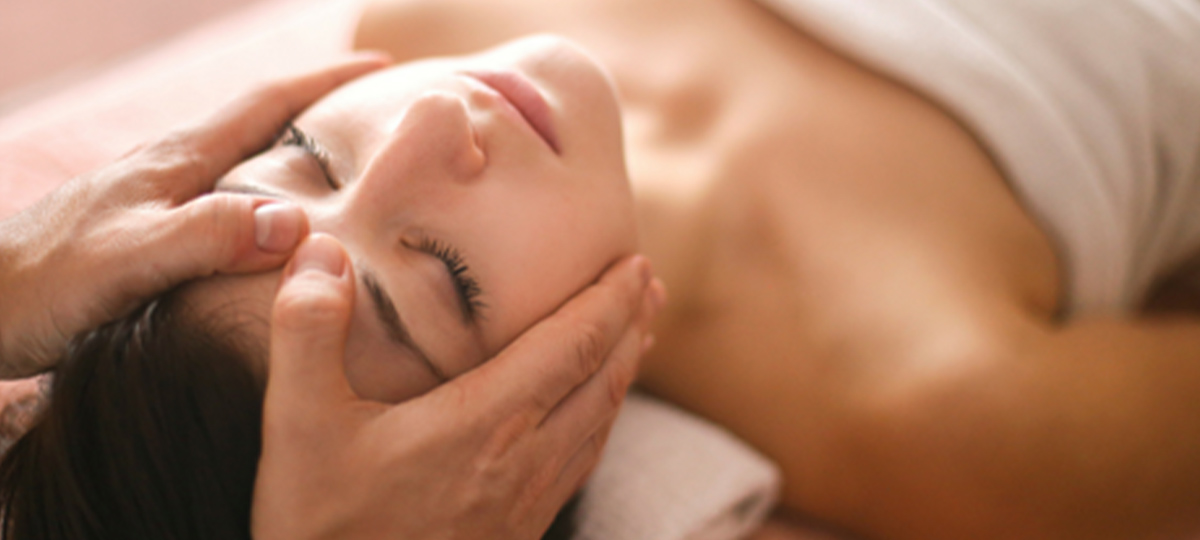 Kevin Snedden, president of the Federation of State Massage Therapy Boards (FSMTB), started his career in massage therapy as a lot of people do: "I had grandiose dreams of immediately quitting my then current job and starting my own massage business," he says. But that's not quite what happened.
Instead, Snedden was fortunate enough to find an experienced massage therapist who was willing to mentor him—and who worked in a day spa that was looking to add a male massage therapist. "I was at the right place at the right time and had a skill set that they felt was worth investing time in," he explains.
This fateful beginning led to a career that spans working in a multitude of spa environments, including day spas, hotel and destination resort spas. So what exactly does a career in a spa environment look like? Well, we've got the scoop for massage therapists who wonder if the spa environment might be a good fit for them.
Key consideration: May be difficult to build loyal clientele
"Most people who enter our profession are very compassionate and want to help others," Snedden says. "Depending on the spa environment they work in, massage therapists might not have the loyal client base they expect."
Snedden is quick to add, however, that the spa environment doesn't necessarily preclude building loyalty. Some spa settings might be perfect for maintaining a number of local clients, but others, such as destination or resort spas, might have services that are priced just beyond the reach of potential clients in the immediate area.
"At a resort or hotel spa, you may see the same client—but the frequency will vary," explains Snedden. "The client may come once a year when they are staying at the property for vacation or business." You also need to remember that many of these clients are going to be looking for relaxation, and so the opportunity to see them for a series of appointments geared toward relieving a specific issue isn't really present.
The Upside: Some advantages to working in a spa environment
Diversity is at the top of Snedden's list of advantages of working in a spa environment. "I think diversity is a huge advantage of spas," he says. "You have day spas, resorts, hotels and medical-based spas, for example, all of which are going to offer different work environments and expectations."
Benefits packages can also be a draw for massage therapists. "More and more spas are offering their fulltime employees benefits packages," Snedden says. "These might include health insurance, sick days, vacation time and options for retirement planning."
Support staff that book appointments, process payment and assist with treatment room turnover can give massage therapists more time to focus on the services they are providing. "When you have support staff that is responsible for laundry services and general cleaning," Snedden explains, "you'll have more time to focus on providing services."
Working with other massage therapists can provide a sense of community that might be missing from some other employment opportunities. "The opportunity to interact with and learn from other massage therapists can help you feel less isolated," Snedden says. "For some massage therapists, this interaction will help them feel less out of touch with the massage community at large."
Options for employment status are another benefit that will appeal to some massage therapists. Some spas, for example, are going to hire massage therapists as employees of the business, while others are going to prefer subcontractors. "You have some choices," Snedden explains. "But there are pros and cons to both of these options, so be sure you do your homework when considering employee versus contractor status."
Gratuities are often a part of the spa environment. To this point, the 2009 AMTA Industry Survey indicates massage therapists working in the spa/salon setting continue to receive the most generous gratuity.
The Downside: Some drawbacks of working in a spa environment
Work schedules top Snedden's list of potential drawbacks for massage therapists looking at working in a spa environment. "Spas tend to be busiest weekends and evenings," he says. "So, if you're looking for a Monday–Friday, 9 a.m. to 5 p.m. work environment, a spa might not be the best fi t for you."
The work pace can sometimes be much faster than expected. "Service times may be shorter than a new massage therapist might expect," Snedden warns. "Fifty minutes for a full body service and 10 minutes of turnover time before the next service begins is common."
Hourly wages or commissoins may seem lower because the spa is absorbing the costs of doing business, including treatment supplies, utilities, taxes and benefits.
Sales goals are going to be a part of the spa environment, as educating the client about the products that are being used—and encouraging purchases—are two ways the spa can recover some of the overhead costs.
What You Can Expect
When considering if a particular work environment is going to suit your personality and career goals, knowing what some of the expectations are within the environment may help. When asked, Snedden thought the short turnaround time between services bore repeating, explaining how the quick pace can come as quite a shock to some massage therapists.
Also, when you work in spa setting, don't be surprised when you're expected to assist with other business-related tasks. Many, though not all, spas expect massage therapists to participate in client education and retail sales—two practices that Snedden feels go together.
"Massage therapists are expected to educate their clients about the services they are providing and the products they are using," he explains. "Educating the client about the benefits of the services and products helps clients make informed decisions about purchasing products for use at home."
If the thought of selling retail makes you uncomfortable, you might be pleasantly surprised by the idea that many spa goers actually want to be educated about the products. According to a spa consumer survey conducted by the Coyle Hospitality Group and WTS International, 84 percent of the 1,300 active spa goers who participated in the survey believe it's important for their massage therapist to explain products and benefits during a treatment.
Also, massage therapists might be asked to learn additional spa services, including body wraps and exfoliation treatments. "This will depend on the scope of services offered by the spa," Snedden explains.
What's Expected of You
When Snedden is hiring massage therapists for spas he manages, he has some specific attributes he looks for: "I personally look for someone with a solid basic skill set in massage technique," he says. "I also look for someone who can be a team player."
Most spas have training programs that will educate the massage therapists about the products, processes and procedures used, so being open to learning is important, too.
"Experience is a plus if the massage therapist is willing to be open and receptive to learning new ways of doing things," Snedden explains. "While I've always been receptive to new ideas and process improvements, individuals who are insistent on doing things the way they've always done them can be a detriment to the team."
A few other characteristics spa owners will look for include: timeliness, ability to communicate, strong team player and a person who comes to the spa ready to work. Snedden also suggests that massage therapists who know they're interested in working in a spa environment consider taking a spa treatment course or customer service training.
Although quick to acknowledge that spa work isn't going to be for everyone, Snedden also was clear that the idea that working for a spa is akin to slave labor just isn't true. "Successful businesses, including spas, take care of their employees," he says, "because they know that in turn, happy employees will take care of clients."
Be prepared when you go into the interview, Snedden encourages, as this meeting is going to really give you the opportunity to find out if a spa environment is a good match for your career goals. "Go into the interview prepared with questions and put a lot of thought into your decision before accepting a position," he explains. "The spa environment isn't a good fit for everyone, but for those who are interested, it can be a very rewarding career both personally and financially."
Snapshot of the Spa Environment
Diane Magnuson made a beeline for the Elms Resort and Spa in Excelsior Springs, Missouri, when she graduated from massage therapy school, returning every week to remind them of her interest until they hired her when they had an opening.
While a few of her classmates went on to work in health care offices, Magnuson knew right away that she was more interested in a career at a spa. "I wasn't really ever interested in working on people who were in pain," she explains. "I was much more interested in the resort/spa atmosphere, where clients come for enjoyment and relaxation."
She agreed to answer some questions for us to give massage therapists who are interested in working in a spa a better idea of what to expect.
Q: What might a massage therapist expect during an interview with a spa?
A: First and foremost, the spa is going to want to know you have a valid license. It's also common to be asked about the courses you took while in school, as well as any continuing education you've completed. "As a massage therapist," Magnuson adds, "I would ask the interviewer what services they provide at the spa and if training will be made available to you." You'll probably also be asked what hours you're available to work, as well as if working on weekends is a problem.
Q: What surprised you most about the spa environment?
A: The biggest surprise to me was how fast the day goes. On the weekend at the Elms, we mostly do 50-minute couples massages, after which we have about 10 minutes to change the linens and clean the room. For some, this pace might seem hurried, but I love it.
Q: Biggest advantage of working in a spa?
A: I like that I just have to show up for work. I don't have to make appointments, do laundry or buy supplies—the spa provides everything I need. I'm also offered health insurance and paid vacation, which gives me peace of mind.
I love the freedom, too. When I have a break, I can leave the spa and go have lunch or take a rest at home since I live very close to where I work.
Q: Biggest disadvantage of working in a spa?
A: The biggest disadvantage I see right now is that we aren't very busy. The economy is taking a bit of a toll on business.
Q: What does a typical day look like for you?
A: Saturday is our busiest day. The majority of our guests come from the Kansas City area, arriving on Friday afternoon. On Saturday, they get a massage and use the other facilities at the spa.
On a normal Saturday, I start work at 10 a.m. and will give four or five massages before taking a one-hour break. After my break, I typically do another four to five massages or other spa treatments.
My work schedule during the week is much quieter, though we do often have groups that come to the resort for meetings and seminars.