Set Sail: Massage Therapy & Cruise Lines
Learn what it is like to work in massage on a cruise line and what would be expected of you in this non-conventional environment.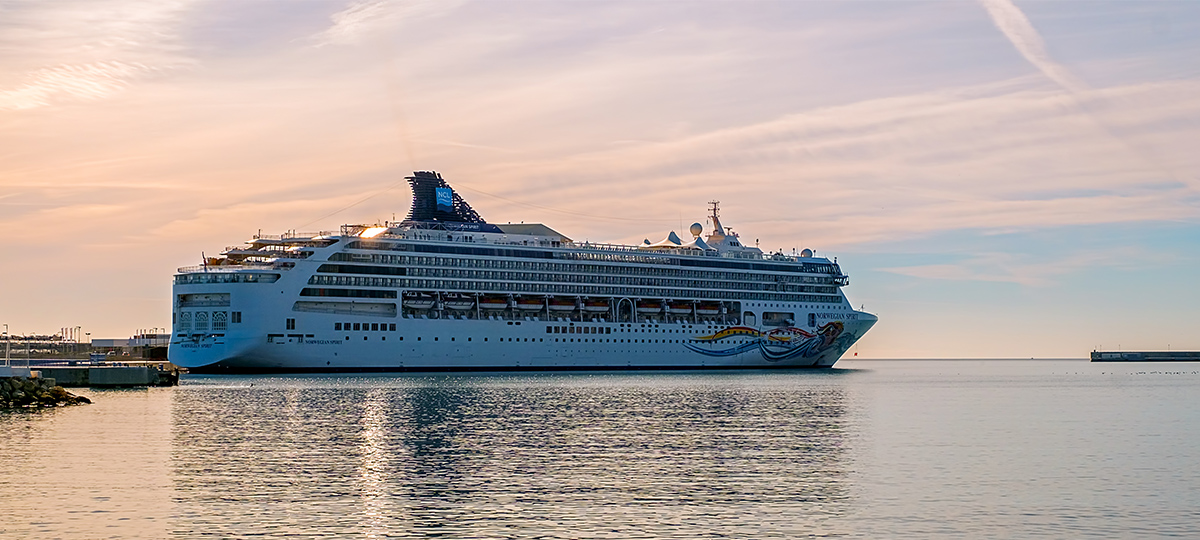 Whether you're in the first few years of your massage therapy career or a veteran who has been in the profession for a long time, there are a growing number of workplace options available to you.
Following, you'll find information on what you can expect when working on a boating line, as well as what's expected of you in this non-conventional environment.
Getting the Job
Interview
Nicole Arel, a massage therapist and owner of Essential Touch in Manchester, Connecticut, applied for a job with a small-ship cruise company in Seattle, Washington. At the time, she and her husband were in Alaska, testing the waters for a possible relocation.
"The hiring process started online, and then there was an initial phone interview," she recalls. "The second interview was via video conferencing."
Although she wasn't asked to do a hands-on massage demonstration, the company did want to know that Arel was qualified—and could handle some of the challenges that arise in this working environment.
"They asked me general questions about massage techniques, as well as how I manage injuries and contraindications," she explains. "They also wanted to know how I manage stress, and how I am about personal space and shared living quarters."
So, when considering if working on a boat or cruise line might be a good fit for you, spend some time thinking about both your massage expertise as well as your ability to handle issues that might be unique to this working environment, like having to share living quarters with other crew members and being away from home for extended periods of time.
Pay
Though pay ranges vary across cruise lines and boating companies that offer massage therapy, Arel was offered $8/hour plus gratuities, which were shared by all the crew members on the boat. Although that pay might not seem like much, Arel encourages massage therapists who are thinking of this working environment to remember that they'll have few cost-of-living expenses, with the exception of plane tickets. "There aren't any living expenses like rent, food, supplies," she says. "I felt fairly compensated."
What to Expect as a Massage Therapist on a Cruise Line
Massage sessions
If you're worried that your risk for burnout will increase because you'll be expected to do back-to-back massage therapy sessions eight hours per day, Arel offers some reassurance.
"My reality was that I performed four to six massages per day, usually Monday through Saturday," she says. "I felt that my workload at home seeing five to seven clients for 90-minute massage was excellent training, and probably more demanding than my work on the boat." Arel suggests massage therapists be comfortable doing a minimum of four back-to-back massage sessions
You should be prepared to practice on a variety of clients, too, meaning that just because you're on a cruise line doesn't mean everyone will be looking only for relaxation, and some will have experience with massage therapy while others won't.
"I had folks looking for pain relief, relaxation and stress management. Some had cranky muscles from long flights into Alaska, or were sore from their first time hiking or kayaking," says Arel. "And these clients run the gamut for massage experience, same as any office. Some had never had a massage before while others were long-time massage therapy users."
One definitive difference you need to consider when working on a cruise line—particularly a small ship is movement. "You need good balance," Arel says. "When seas are rough and it'sa travel day, you have to literally roll with it, as the boat will be swaying and rolling."
Small spaces
Living and working quarters are going to be small when on a boat, which may be an adjustment for some massage therapists. Arel, for example, shared living quarters with the other female massage therapists on board.
"In general, boat crews share living space, and although you have your own dedicated bunk, you will have multiple roommates and very limited personal storage and privacy," she says. "Personalities, quirks and conflicts can get magnified in this situation, not just within the wellness department but throughout the entire crew."
So, being able to handle a variety of personalities and being able to find ways to decompress are integral to success in this environment. "I found personal space in the evenings after dinner service and cleanup, usually on the upper deck," Arel says. "I could use the elliptical or read or practice yoga or just find a quiet spot that was out of the way to be alone."
Self-care
The need to practice good self-care doesn't change in this working environment, but how you accomplish this goal might. Much of Arel's own self-care regimen needed to be adjusted.
"I was used to weekly massage and monthly chiropractic care. That was gone," she explains. "I am used to runs and yoga and time to meditate in complete silence. That was gone, too." And although there was an onboard fitness center available, Arel often found that she couldn't get a workout in during the day and was too tired at the end of the day to be invested in the results.
Related: Self-care CE for Massage Therapists
For everything she had to give up, however, Arel found ways to maintain a self-care regimen that worked. If there were group fitness classes offered, for example, she tried to attend and work out with the crew and guests—though sometimes she found she preferred quieter, more solitary activities.
"Carving out time is very important, and I found myself more drawn to yoga, reading and writing than to treadmill running and elliptical trainings," she says. Having other massage therapists on board also meant they could provide massage therapy to one another on occasion, Arel says. "Or, when someone was in real pain, we were able to perform specific massage treatments to help them find relief," she adds.
What's Expected of Massage Therapists on Cruise Lines
Education
Some people might assume that working on a cruise ship or yacht is a good place to cut your massage therapy teeth, so to speak, but that's not always the case according to Arel.
"The company I worked for required a minimum of 850 hours instruction time, including initial education and continuing education hours, as well as a state license (if required by your state), CPR certification and the ability to work on a wide variety of clients," she explains. "Between the four massage therapists that rotated positions on our vessel, we had an average of more than seven years in the massage field, and many with advanced training."
Related: Find a Massage Therapy School
Schedule
Remember, too, that when working on a boat or cruise line, you'll be away from your home (or your practice, if you have one) for extended periods of time. "My contract was from late April through late September," Arel explains. "The company I worked for runs a winter and summer season, and both are roughly six months, though there are certainly people working a slightly shorter or longer season."
You will have time off, generally a two to three week break after several weeks on board, though every company will likely have their own unique policy. Arel worked eight weeks on (7 days a week) and two weeks off, then seven weeks on and two weeks off and, finally, four weeks on to the end of her contract. "I headed home to work at my own practice during those breaks," she says. "But other people used that time to travel."
Flexibility
Success when you're working in a small space with a small crew depends on your ability to be flexible. "The crew looked to the wellness team to maintain the calm when days got crazy," Arel says. Unexpected events, such as guest injuries or bad weather, can and do happen, so being able to refocus without getting flustered is necessary.
The same is true for massage therapy sessions. "I had one client arrive for table massage to find the very small room was too cramped and claustrophobic for him to get comfortable," Arel says. "I also offered Thai massage, so we switched gears and went up on the deck where it was open and quiet and did a Thai session."
Additional responsibilities
As with some other massage therapy working environments—like a spa, for example, where you might have sales expectations—you will likely have responsibilities outside of massage therapy. Arel, who as a yoga teacher was responsible for both massage therapy and teaching yoga classes on board, also pitched in with other activities.
"When I wasn't doing massage or teaching yoga, I was helping out the naturalists responsible for leading guests on morning and afternoon excursions into southeast Alaska," she explains. "Other duties included sweeping on hikes, evening out a tandem kayak, assisting the hotel department with polishing silverware and glasses, or folding napkins, for example." She was also responsible for the laundry.
Arel, though, treated these other duties as opportunities. "I was able to hike and kayak in southeast Alaska without using the time as a 'break' because I was assisting the naturalists," she says. "Helping the hotel department allowed me to interact with guests in different ways and create a more memorable experience."
Cleanliness protocol
In spaces that are small, making sure you're following cleanliness protocols and universal precautions is imperative.
"As everyone is living and working in such confined quarters, I was diligent about cleaning door handles, iPod docks, light switches and bathroom surfaces, for example," Arelexplains. "When we did our weekly changeover for the boat, I wiped walls and doors with cleaner, too. As part of the wellness team, I felt a strong responsibility to model proper hand-washing and cleaning best practices."
There are pros and cons to every working environment. Some aspects of working on a boating or cruise line may be familiar to you, while others may not.
When deciding where you want to work—and what work environment(s) best meet both your personal and professionals goals—having good information is necessary. Getting to know both what you can expect and what's expected of you is a great first step to better understanding if a particular environment will be a good fit.