Massage and Cupping for Chronic Pain
Finding a way to help people manage chronic pain while curbing the use of opioids has been top of mind for everybody. Learn how massage can help.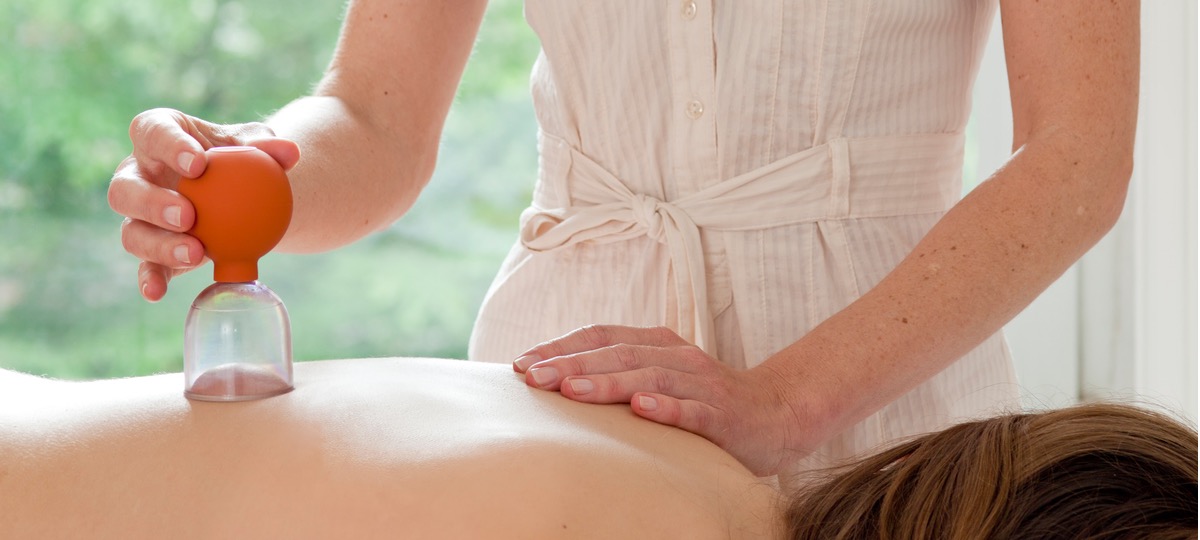 Chronic pain disrupts a person's entire life, from not getting good sleep to mobility issues to increased stress and anxiety. Finding ways to help people manage both acute and chronic pain while curbing the use of opioids has been top of mind for many.
Integrative Pain Management via Shared Medical Appointments
The study. A 2021 retrospective, pre-post review of "Living Well With Chronic Pain" focused on evaluating the effectiveness of a multidisciplinary, non-pharmacological, integrative approach that uses shared medical appointments to improve health-related quality of life and reduce opioid medication use in patients with chronic pain.
The appointments included eight three-hour-long visits once per week at an outpatient wellness facility. Subjects were patients with chronic, non-cancer-related pain who received evaluation and evidence-based therapies from a team of integrative and lifestyle medicine professionals, as well as education about non-pharmacological therapeutic approaches, the etiology of pain and the relationship of pain to lifestyle factors.
Experiential elements focused on relaxation techniques like yoga, meditation and breathing. Patients also received acupuncture, acupressure, massage, cognitive behavioral therapy and chiropractic education.
The results. Patients self-reported data via the Patient-Reported Outcomes Measurement Information System standardized questionnaire, and use of opioid medications was evaluated.
A total of 178 participants completed the questionnaire at their first and last visits. Statistically significant improvements in all domains—physical functioning, anxiety, depression, fatigue, social roles, pain interference and sleep disturbance—were observed between the first and last visits. Average opioid use decreased, though not significantly, over the eight-week intervention, though the lower rate was not sustained at six and 12 months' follow-up.
Researchers note: "Patients suffering from chronic pain who participated in the multidisciplinary, non-pharmacological treatment approach delivered via shared medical appointments experienced reduced pain and improved measures of physical, mental and social health without increased use of opioid pain medications."
Cupping + Chronic Low Back Pain
The study. A 2020 experimental trial aimed to evaluate if a single session of real or placebo cupping therapy in patients with chronic low back pain would reduce pain intensity and functional disability, as well as local skin temperature, and enhance their mechanical threshold.
After examination, patients received either real or placebo cupping, 15 minutes bilaterally at the points BL23, BL24 and BL25 (these areas correspond to back Shu points used in acupuncture).
The results. Patients were evaluated immediately after the cupping session and one week later. Outcomes were measured using the Brief Pain Inventory, pressure pain threshold and Roland-Morris disability questionnaire. Low back skin temperature was also measured.
Patients receiving real cupping showed significant improvement in all pain severity and sleep in the Brief Pain Inventory, and a decrease in disability in pressure pain threshold. No significant differences were found in any outcome in the placebo cupping group.
Though more research is needed, this small study suggests that cupping therapy can be effective in helping decrease low-back pain and disability.