Integrative Health Care and Massage Therapy
Learn more about how massage therapy is used as part of an integrative health care approach to help people better manage dementia, scoliosis, arthritis and Parkinson's disease.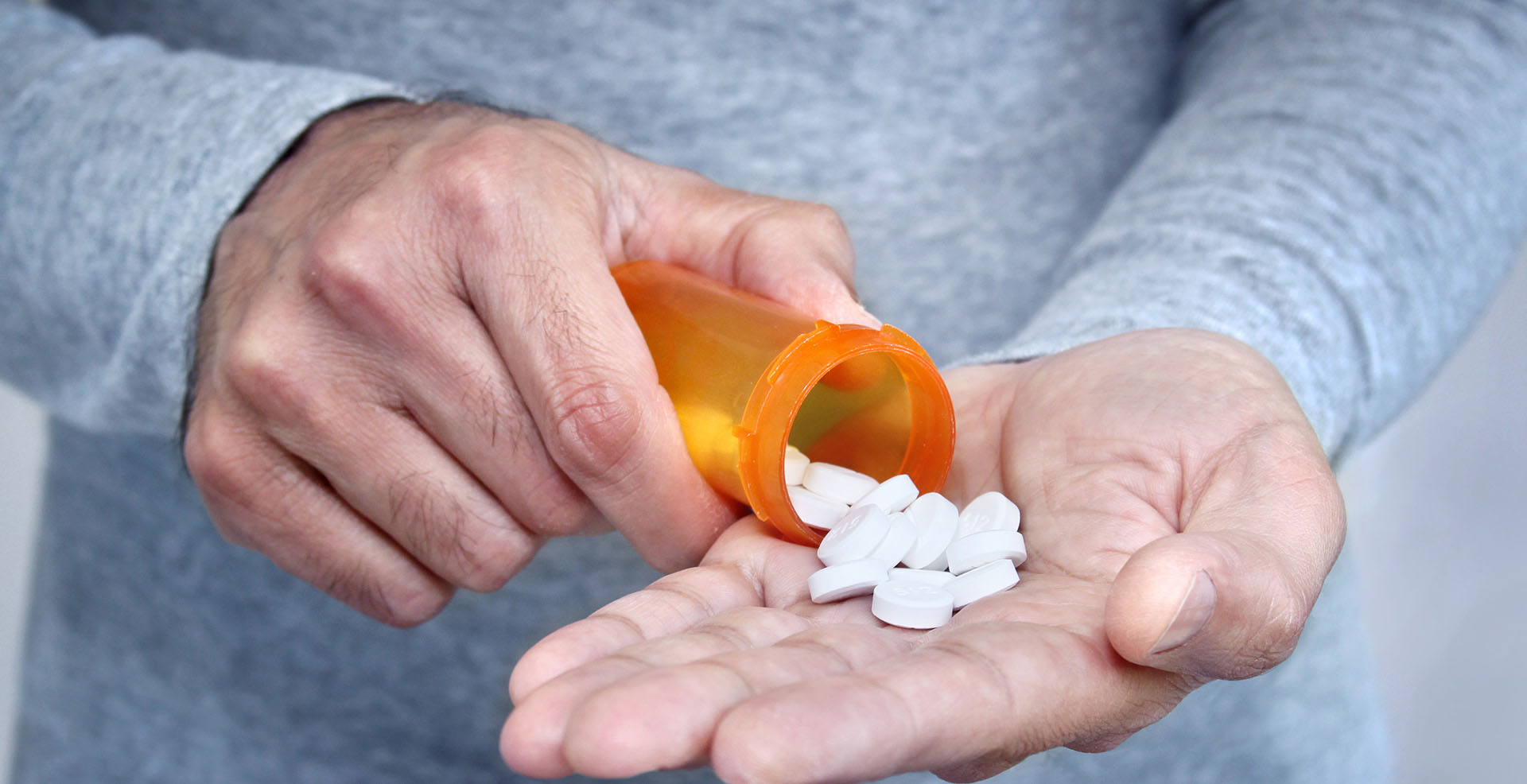 Throughout human history, great partnerships have often been at the center of growth and invention. The Wright Brothers worked together to let the world take flight, Francis Crick and James Watson discovered the DNA that helped us better map ourselves, and Paul McCartney and John Lennon joined forces to get the world to sing and dance.
As more research continues to solidify the real benefit massage therapy offers people dealing with a variety of health conditions—particularly when used alongside more traditional approaches to care—you might say a new partnership is emerging, one that has the potential to reimagine how people deal with chronic health conditions.
Here, you'll find information on how massage therapy works in one prominent integrative health care environment, as well as how massage therapy is used as part of an integrative health care approach to help people better manage four chronic diseases: dementia, scoliosis, arthritis and Parkinson's disease.
Come Together: Massage Therapy as a Part of Integrative Health Care
Beaumont Health is located just outside of Detroit. When Gail Patricolo was hired as the head of the Integrative Medicine Program in 2004, the program was in one hospital and had five employees. Today, the program has 60 employees and is in three hospitals. "Last year, we did 25,000 outpatient appointments and several thousand inpatient sessions. Probably around 5,000," she explains. "Massage therapy is by far our most highly utilized service and any month we might offer between 900 and 1,000 massages."
With an immense outreach, Beaumont has experience treating countless diseases and conditions, something Karen Armstrong, the head of the massage program at Beaumont Health, hangs her hat on. "Our clinics are open to the public and we see a wide range of medical diagnoses," says Armstrong. "We see oncology patients, patients with multiple sclerosis, as well as patients complaining of soft tissue injuries, low-back pain and shoulder pain— all kinds of patients we would call 'soft clinically ill' come through integrative medicine."
One driver of what both Armstrong and Patricolo recognize as an increase in physicians referring their patients to integrative approaches that include massage therapy is the demand for health care that includes nonpharmacological techniques. "We have three integrative medicine board positions," Patricolo says. "So, they are a huge source of referrals to us."
For Patricolo, the partnership between her program and the major hospitals in Michigan is successful precisely because of its ability to put doctors and massage therapists in a professional relationship where they're united and working toward the same goal. "We chose the word integrative because we believed that it's the combining with great traditional medical care that make these evidence-based holistic or complementary medicine modalities [most successful]," says Patricolo. "We are helping patients integrate these complementary medicine modalities."
Integrative Health Care + Dementia
According to Alzheimer's Disease International, someone in the world is diagnosed with a form of dementia every three seconds. As a result, nearly 50 million people live with dementia worldwide. Dementia, while obviously difficult for the patient, also causes significant strain for their loved ones and caregivers.
The Alzheimer's Association defines dementia as a group of symptoms associated with a decline in memory and other cognitive skills. For a dementia diagnosis, this decline must be severe enough to impact a person's ability to perform daily activities, and at least two of the core mental functions must be significantly impaired: memory, communication and language, ability to focus and pay attention, reasoning and judgment, and visual perception.
Kezia Scales, Ph.D., Director of Policy Research for PHI (Paraprofessional Healthcare Institute), located in the Bronx, New York, agrees with a 2018 study1 that indicates it's the multifaceted benefits of massage therapy that make it so successful. "It can produce physiological responses that can help an individual feel better. But at the same time, it also has potentially psychosocial mechanisms of actions," Scales says. "Touch is a way of communicating that doesn't require words or a hyper-cognitive form of communication. So, it can help a person with dementia who may have trouble verbalizing their thoughts and feelings still connect with an individual, and that's a very important psychosocial experience."
A 2017 meta-analysis done by the Peking University School of Nursing in Beijing also highlighted massage's unique ability to reduce behavioral and psychological symptoms of dementia. Looking at 11 studies that included 526 people dealing with dementia, researchers saw a trend: patients' physical aggressive behavior, physical nonaggressive behavior, verbal aggressive behavior and verbal nonaggressive behavior all decreased after massage therapy.2
Where massage therapy really shines is in its ability to adapt to a patient's specific needs, especially in patient populations like those with dementia or Alzheimer's. "When thinking about individuals with dementia, pharmacological interventions are very limited or imperfect," Scales says. "Dementia takes on many different forms and has a range of different implications for different individuals, and so we really need to be sensitive to what works for the individual and what works for the individual in a particular moment as well. I think [non-pharmacological treatments] are and can be an essential aspect of the whole package of health care delivery."
Integrative Health Care + Scoliosis
Most commonly forming in adolescent years, scoliosis causes nagging back pain and fatigue. While these symptoms may sound minor, back pain and fatigue can mean that people are sometimes forced to miss opportunities for personal growth, like athletics or performing arts, as well as potentially having to give up some of their favorite hobbies. If not treated, scoliosis can persist for years, and in some cases, a lifetime.
In a study done by the Good Posture Association, the effect of consistent massage on Cobb angle, or the curve in the spine caused by idiopathic scoliosis, was analyzed. Thirtyminute treatment sessions, which involved soft tissue massage, were administered three times a week for eight weeks. "It was established that the Cobb angle was noticeably decreased after four weeks of the intervention," researchers concluded.3
Cynthia Oberdier, a massage therapist from Columbus, Ohio, has significant experience treating clients with scoliosis. For Oberdier, focusing on the muscles around the spine is essential. "In my experience, massage for scoliosis is to encourage strengthening of the open side and lengthening of the shortened side," explains Oberdier. "Massage strokes are then lengthwise to the short side with stretching to encourage opening of the curve. Myofascial release to the opposite side, encouraging myofascial unwinding and taking the tension off of the shortened side."
Sonia D. Tatninov, a massage therapist from Tulena Wellness in Brooklyn, New York, says massage therapists working with clients with scoliosis should be prepared to do a lot of their work in side-lying position, and that many clients with scoliosis are going to need their neck worked. "I pay a lot of attention to the lamina groove," she adds, "since I find that those with scoliosis tend to have a lot of holding at the attachments here."
For clients with scoliosis, Tatninov also cautions massage therapists to talk with clients who have fusion and rods about how they affect their dayto- day life and range of motion. "These clients are often fine in supine positions, but I am always sure to have a sheet or towel handy to bolster their head," she explains. "A client who has a rod may need to have their head bolstered to a very specific height."
Similar to dementia, some of the biggest benefits of massage therapy surround its being able to be customized to individual needs. Tatninov emphasizes that clear communication is vital to providing proper treatment. "Those with severe scoliosis are often acutely aware of what's going on in their bodies," she says. "They are more than happy to give you a rundown of everything new going on in their body since they last saw you and to tell you specifically what they want the focus of the session to be that day. The best thing I can do for them is to listen to them and then plan that day's session in response to the information they've given me on that day."
Integrative Health Care + Arthritis
Arthritis is one of the most common conditions in America, as well as one of the most painful. With symptoms that range from pain and swelling to reduced range of motion and stiffness, arthritis can seriously inhibit a person's ability to maintain a normal or active lifestyle. Pain medications are often prescribed or purchased over-the-counter, but can have some side effects, like stomach upset, that can further impact daily living. New research, however, is showing that massage therapy may be the ideal nonpharmacological substitute.
The Swedish Council on Health Technology Assessment conducted a systematic review of treatments for chronic pain, one of the key symptoms of arthritis. Their research indicates there is "strong scientific evidence" that massage reduces chronic pain by 20 to 30 percent more than treatment that does not involve physical movements.4
In 2018, a study by the Health Qualitative Research Center of Birjand University looked at the effects of aromatherapy massage with lavender essential oil on osteoarthritis, one of the most common musculoskeletal disorders. Results showed that after one week of treatment, the quality of daily life was increased significantly.5 Tatninov also sees success with aromatherapy, finding that for her clients with chronic pain conditions like arthritis or fibromyalgia, lavender and other oil blends can help with relaxation.
Additionally, numerous studies on osteoarthritis suggest that massage therapy can help with the pain involved in joint degeneration, as well as stiffness and function.6,7 One randomized controlled study found that participants who received an eight-week massage therapy intervention for symptoms associated with osteoarthritis of the knee had significant improvement when compared to those who received usual care.8 A similar study of 125 patients with osteoarthritis of the knee showed that a one-hour course of massage given for eight weeks provided better pain relief than usual medical care.9 Even when compared to just exercise, researchers found that patients with knee arthritis pain who received massage therapy with exercise showed significant improvement on the pain scale, get-up-and-go test and the WOMAC index.10
Working with clients with chronic pain conditions, however, does require massage therapists to make some adjustments. According to Tatninov, some of her clients who have been receiving massage therapy for a time can handle and request deeper pressure, while others who are new to the practice may need a lighter touch. "I will check in more than I would with an average client to make sure the pressure I am using is comfortable," she adds. "And, if you do mobile massage, you can try to see these clients later in the evening as massage can be of great help in getting a restful sleep."
Integrative Health Care + Parkinson's
Affecting nearly 200,000 Americans every year, Parkinson's disease is another special condition that significantly interferes with a person's daily living activities. Traditional treatments include dopamine boosters, antidepressants and antitremor medications. However, some new findings are showing that integrating massage therapy with some of the more traditional pharmacological approaches can be beneficial to people with Parkinson's.
The Chulalongkorn Center of Excellence for Parkinson's Disease & Related Disorders has reaffirmed the value of integrative medicine with a 2018 study on therapeutic Thai massage (TTM). Splitting a total of 60 Parkinson's patients, 30 who received six sessions of TTM in three weeks and 30 who received standard care, the study compared the muscle strength of the two groups. The findings were encouraging. "Our findings provide objective evidence that TTM used in combination with standard medical therapies is effective in improving upper limb muscle strength in patients with PD," researchers explain.11
A survey done by the Department of Neurology at the University Medical Center Hamburg- Eppendorf furthered the claim that anti-parkinsonian drugs are incomplete without integrative therapies like massage. Of the 181 outpatients with Parkinson's surveyed, only 33.6 percent found anti-parkinsonian drugs alone helpful. In contrast, 96.3 percent and 89.5 percent of participants found rehabilitative therapy and physiotherapy, both of which involve massage therapy, most effective.12 Once again, this suggests that massage can serve as an essential factor in the health care formula when practiced alongside other integrative approaches.
Additionally, a study done by Glasgow Caledonian in 2016 suggests abdominal massage can help with troublesome symptoms of Parkinson's, like constipation.13
Research continues to show that an integrative approach to many chronic health conditions is not only effective, but resonates with the patients who are looking for ways to relieve some troublesome symptoms. For massage therapists, that is a big opportunity. "Simply put, traditional medicine can only do so much," Tatninov believes. "It can only do so much for the pain that accompanies these diseases, such as the imbalances that come with scoliosis. Massage has a direct, immediate effect and can help fill in the holes in care."