Massage Employer Best Practices
Whether your practice is small or you own a larger spa or franchise, learn how to navigate the hiring process.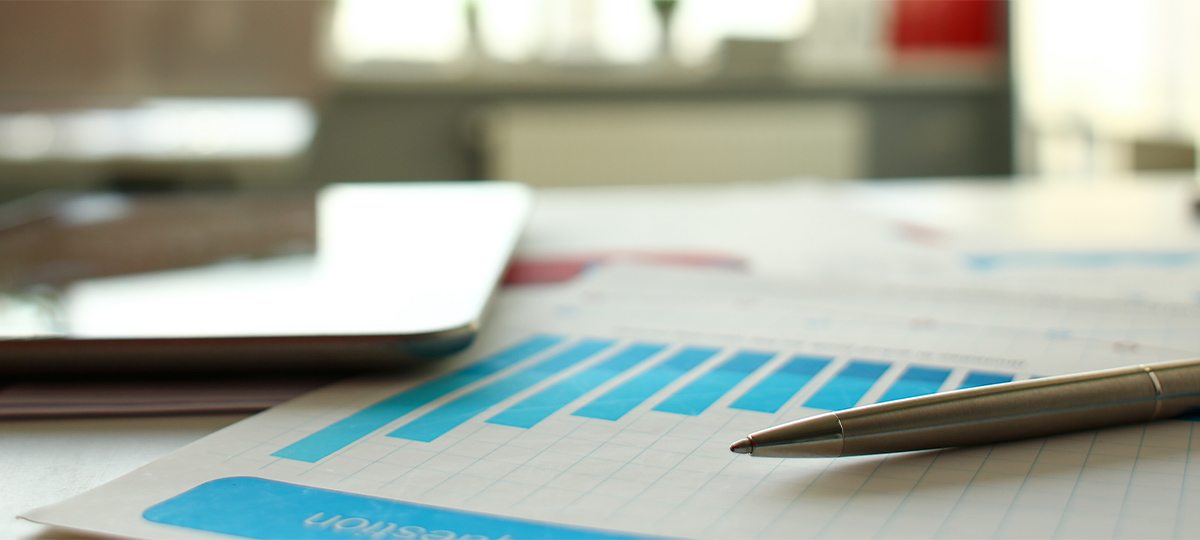 There are myriad reasons you might find yourself thinking about hiring. Perhaps your schedule is full, or maybe you have an injury and need to cut back on the number of massages you do yourself.
No matter why you need to hire, getting some help in managing the process—from actually making the decision to add staff, to what you need to think about when looking for an employee, to establishing employment policies for new employees—is helpful, particularly if it's your first time.
We talked to some seasoned employers and asked them to share some of their best practices for hiring staff. Whether your practice is small or you own a larger spa or franchise that is looking at expansion, we are here to help you navigate the hiring waters.
When to Hire for Your Massage Practice
Most of the experts we talked to agreed that there's no secret formula to determining when you need to hire. There are, however, some telltale signs that indicate the time is right to begin hiring employees,whether you're a sole practitioner or owner of a spa, clinic or franchise.
"Most people just know when they need to hire," explains Danielle Brooks, owner of Lake Washington Massage Therapy, an injury treatment clinic she runs with 11 employees. "They work long hours and find it difficult to meet the scheduling demands of their clients. They face the situation of having to either hire someone to help or cut back and turn people away in order to avoid burnout or injury."
The idea that the need to hire corresponds with not being able to meet client demand also holds true for employers at larger massage therapy facilities, too, such as Massage Envy. "We keep track of our missed opportunities every time we have to turn away a client," says Rick Boden, owner of Massage Envy Spa in Orange, Newport Beach and Irvine, California. "This helps us track day,time, modality and gender of therapist, for example, which further helps us to make a hiring decision."
For Boden, timing is a bit of a balancing act, though. "We try not to wait until we get 100 percent booked before we decide to hire new therapists," he says. "In addition, we must consider whether our therapists are working enough but not overworking either. In general, we feel our ideal booking level is somewhere between 70 percent and 80 percent." So, before you make any big hiring decisions, get a feel for where you feel comfortable in terms of booking.
Key Hiring Considerations
Getting started
Once you decide to hire, says Brooks, have a look at your business model so you have an idea of how much you'll be able—or want—to pay an employee. First, think about how much your new employee will get per massage, and then work from there. Brooks suggests asking yourself some basic questions: For example, if you're planning on $120 per massage, you need to think about how much you'll pay in taxes, as well as what you'll pay for the space during that one hour time span.
Additionally, think about what supplies cost, as well as any administrative costs you pay, including scheduling, phones and customer service. "Add everything up to figure out what your total expense for one massage will be," says Brooks. "Once you have your total expenses for each massage a new employee would perform, calculating how much you can afford to pay becomes easier."
Finding the right massage therapist
For Brooks, skill is almost everything. "I find that the success of a business is directly correlated with the skill level of the staff," she says. "Hiring skilled therapists is by far the No.1 factor in whether or not their schedules will stay full. I can market and bring people into my business all day, but if therapists are not retaining them, I have a problem."
You also need to seriously consider the work environment and how well a potential employee will fit into the current culture. "Successful hiring is all about fit," Boden explains. "It doesn't do either party any good if our expectations do not match, so it's important to be very thorough in the interview in order to make sure that it is a right fit for both." For Boden, customer service is extremely important, and so finding a massage therapist who is engaged in customer service is absolutely necessary.
Brooks agrees. "Think about how they will get along with your other staff and how they will treat your clients," she says. "Remember, who you hire reflects back on you and your business, so ask yourself, 'Do I want this person representing me?'"
Education and experience are also important, Brooks and Boden say, but don't, as some might assume, trump finding who will best fit the culture of your practice. "Education is a must, and a good student will often be a good therapist," explains Boden. "However, we have hired all levels of experience and education and have found both success and challenges all across the board."
According to Boden, the bigger consideration is determining what kind of employee a person will be. How they answer questions during an interview—as well as the references they provide—should give you a good idea of if they'll fit your expectations.
"Good employees will try their hardest and work to improve no matter what level of education and experience they currently possess," Boden explains. "In addition, we provide a tremendous amount of training for all of our staff, so when we hire a newer therapist, we are confident that we will be the place where that experience will be gained and built upon."
Massage Envy does, however, have standard entry-level requirements, which might be good to consider when you're first thinking of adding staff to your practice. Following are what Massage Envy expects of all potential employees:
Minimum 500 hours of education, as well as a certificate of completion
Meet state and/or local licensing requirements
Background check
Recommended liability insurance coverage
The power of employee benefits
Now, if you're just beginning to add staff, providing benefits might be out of reach for you at first. There is real power, though, in being able to provide employees something other than a salary or hourly wage.
"Providing benefits is a big draw," Brooks says. "Most positions for massage therapists don't offer them, so when I post that I pay for health insurance, provide a retirement account and pay for continuing education up to the state's requirements, I get a pretty good turn out."
For Brooks, this practice also helps with retention. "When you take care of the people who work for you, you also have a lower turnover," she says.
Boden says the same thing. "Benefits are huge," he agrees. "Our therapists are human beings who often have families, and they have needs, too. We offer a full package of benefits that includes medical/dental/vision, paid vacation, matching 401k retirement plan, medical savings plan and an in-house wellness plan."
Although not every Massage Envy offers the same benefits package, Boden believes that having a full range of benefits sends a very important message to potential employees: this employer cares about their employees.
After the Offer
Employment policies
Setting expectations up for new employees is helpful for everyone. "Employment policies tell the massage therapist what is expected of them and outlines their job description so there are no gray areas," Brooks explains. "They are also really great for helping you outline what you want from your [massage] therapists."
For Brooks, employment policy must-haves include a description of the job duties, as well as the compensation being agreed upon. "You should also let employees know that the position is 'at will' and you can let them go at any time," she says. Remember, though, that different states are going to have different laws regarding termination of employees, so be sure you're clear on your state's laws.
Brooks also suggests thinking about how you want to handle an employee's booking schedule, particularly if you're who handles the marketing and getting clients in the door. For some, including Brooks, a non-compete clause works to protect the interests of the practice.
Consider this situation well before setting up interviews and hiring an employee, and find a solution that feels right for you and your practice. And, she adds, be sure you reinforce HIPPA regulations, as well as your office privacy policy, so new employees are educated on the importance of keeping your clients' information private at all times.
Along with clearly outlining employment policies, Boden also encourages employers to do an effective orientation to make sure new employees fully understand all of the policies. "Most employees want to do a good job, but they absolutely need to know what is expected of them in order for them to put their best foot forward," he explains. "We do anywhere from 14–40 hours of orientation and training, depending on experience level, before we put a new therapist on the schedule."
Making the difficult decision to terminate
Although nobody really wants to think about terminating an employee, letting a therapist go may be necessary at some point. Both Brooks and Boden agree, no matter the size of your practice, there are certain things that an employer will just not be able to live with. "For us," explains Boden, "it's low integrity or simply not caring about their work.
Brooks is more pointed in her expectations. "When a therapist is not pulling their weight, whether it's folding laundry, completing chart notes or collecting copays, it's time to start thinking about termination," she says. "Giving poor quality massages or doing something that undermines your clinic culture are also grounds for immediate termination.
Remember, advises Brooks, your decision is about business, not a personal judgment of the therapist. "Another employee I consider for termination is the sweet employee you love but has the lowest retention rate and no matter how many new clients you bring in, they just don't come back," she says. In other words, you can love the person but not the quality of work they do in your practice.
The "when to terminate," however, is personal, and you need to figure out what works best for both you and your practice. "The question that comes up for us is 'Have we done everything possible to help this person be successful in our company?'" says Boden. "We need a clear answer on this question in order to take the ultimate step." Again, different states are going to have different laws regarding termination, so be very clear on your state's laws when you start thinking about terminating an employee.
Both Boden and Brooks agree that regular communication, especially when an employee isn't meeting your expectations, is a great way to disrupt behavior that might lead to termination."We have found that regular, clear and honest feedback is what gives employees their best chance of success," Boden explains."We give all our employees two performance evaluations per year, providing us with an opportunity to give credit where credit is due, as well as to provide coaching to those who need it.
Brooks also believes in the value of communication."I find that telling the therapist what needs to improve is step one. Show them how to do it is step two," she says."Communicating with and working with your employee and showing them how to meet your expectations can often solve the issue.
Making the decision to hire staff might seem daunting, but the task doesn't have to be scary. When you better understand the hiring process, you can negotiate the addition of staff with confidence.