Launching Your Massage Therapy Business
If you're considering opening your own practice, first answer three important questions you need to ask yourself in order to be successful.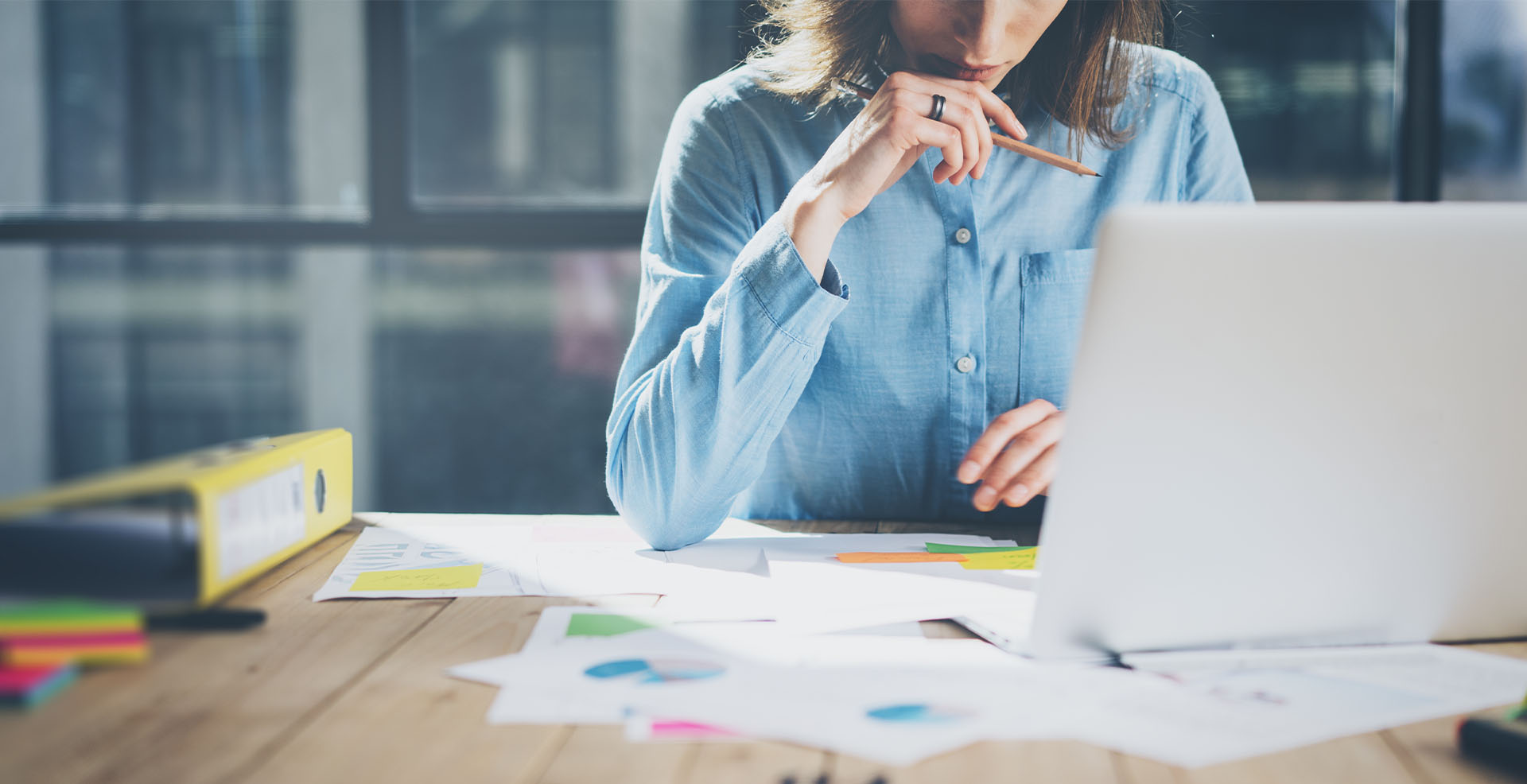 For some people, the best way to relieve stress is to get a massage. For others, it's to give one. Rhonda Henry is one of the latter. In another life, she had a stable career in government IT. She liked it, but she didn't love it. What loomed largest in her mind, therefore, weren't the things that her job provided her—a healthy and reliable income, for instance—but rather the one thing that it didn't: fulfillment.
"I worked mostly in government financial systems. There were parts of it I enjoyed, but overall I did not find it satisfying," says Henry, a massage therapist in Bainbridge Island, Washington. "I was looking for more meaningful work, and after some experimentation, I ended up working as a caregiver and companion for the elderly and chronically ill.That work changed my life and led me directly to massage as a career choice: One of my clients suggested it to me after receiving a lot of hand and foot rubs from me—and she was right."
When she started her massage career in 1998, Henry could have sought a job in someone else's practice. Instead, she decided to start her own.
"I've had my own practice ever since," continues Henry, who learned entrepreneurship by osmosis from her late father; when she was a child, he ran his own sales and marketing business from the spare bedroom in her family's apartment. "I grew up in a small business family. While there are certainly things I didn't know when I started, I had a good sense of how to get started and what kinds of things were most important."
Her innate business sense served Henry well.
"Most massage therapists I know have almost nothing in the way of business or financial savvy," Henry says. "I am continually amazed at how many massage therapists want to go into business for themselves … without ever taking into account expenses, taxes or all of the time it takes to run a business."
Indeed, starting even the smallest business can be a big endeavor. So, if you're considering opening your own practice, take a moment to answer three of the most important questions you'll need to ask yourself in order to be successful.
1. What Will It Cost Me?
From greater flexibility to increased independence, there are many reasons to establish your own practice. For many people, though, the most important reason is financial, according to self-employed massage therapist Michael Alicia, LMT, founder and director of the Center for the Advancement of Therapeutic Arts in New York (CATA NYC).
"Business is primarily about making money," Alicia says. "How we choose to do that is important, but the jumping off place needs to be predicated on the bottom line: What do I need to pay my life bills, while also investing in creating the infrastructure for a new business, and what are all the possible expenses for creating that?"
Therein lies the first question aspiring massage business owners should ask, according to Alicia, who recommends creating a profit-and-loss statement (P&L) to document what it will cost to start and maintain your business.
"A profit-and-loss statement seeks to identify all the revenue sources you are looking to capitalize on and all the expenses you may incur while striving to reach and eventually exceed your revenue goals," continues Alicia, who suggests projecting startup costs, operating costs and marketing costs, for starters. "The expenditures will include startup costs such as lawyer and accountant fees; leasing fees such as security deposits; and equipment expenditures such as a massage table, furniture, phone, computer and internet installation. Monthly operating costs could include massage oils and creams, rent, electric, phone and internet, cleaning service, sheets and towels, laundry, transportation costs, insurance, garbage pick-up, etc. Marketing costs could include website production and maintenance, social media services and printing for business cards, postcard or flyers."
Depending on where you live, you might also need to register a business name and obtain a business license—both of which cost money.
And don't forget taxes: When you are selfemployed, state and federal taxes are not automatically withheld from your pay; instead, you're responsible for paying them yourself on a quarterly basis, along with self-employment taxes (i.e., the equivalent of social security and Medicare taxes that would otherwise be paid by your employer) equal to approximately 15 percent of your income.
"Whatever you earn, you want to take a minimum of 30 to 35 percent of it and stick that away for taxes," says Margo F. Bowman, LTC, EA, LMT, a Portland, Oregon-based accountant and massage therapist. "If you don't, you're going to be penalized for underpayment of tax when you file your next tax return."
Because costs vary so much, a P&L statement is the best way to get a grip on what you'll need. "The more detailed and accurate your P&L," Alicia says, "the more likely you will have the funds to sustain you during your launch."
2. How Much Will I Make?
Once you know what your expenses will be—remember to also calculate personal expenses, like rent, food and transportation—you'll need to determine the "P" side of your P&L. Start with an estimate of your income.
First, determine how many massages you can realistically give in a week, Bowman advises. "If you can do five massages a day, and you want to work four days a week, that's 20 massages," she says. "If the average cost of a massage where you live is $60, multiply that by 20 (5 x 4) to determine what your potential weekly income could be; multiply that figure by 52 weeks, then divide by 12 to get your potential monthly income."
A common mistake is thinking that's your takehome pay. It isn't. "As a rule, about 50 percent of what you make goes into the business and the other 50 percent of what you make goes home with you," explains Kelly Bowers, LMT, a Durham, North Carolina-based massage therapist and business educator. "So if your monthly living expenses are $2,000, it should be your goal to make $4,000 a month, at a minimum."
Whatever your earning potential, understand that it will likely take a while to reach it. "You've got to build up your clientele. Plus, you're going to be spending a lot on marketing to hopefully get business in the door," Bowman says. "So, it's going to take a minimum of six months to break even, and usually it will take about a year."
3. Where Can I Get What I Need?
Finally, if there's a gap between the resources you have and the resources you'll need, you must fill it. The first place you should turn is your personal savings. "You ought to have saved a minimum of three months [worth of personal and business expenses] and ideally a minimum of six months," Bowman says. "You've got to have that reserve or you'll be dead in the water."
If you don't have the savings now, start accumulating immediately while you work for someone else. "If you save 20 percent of your paycheck every month, it will be worth waiting for when you have saved enough so you can start your business without going into debt," says Los Angeles-based massage therapist Ruth Belcher, CMT, owner of Therapeutic Ruth.
If your ambitions exceed the capacity of your savings account, consider a bank loan. Specifically, a loan that is backed by the U.S. Small Business Administration (SBA), advises Susan Alexander, senior vice president and western territory sales manager for SBA lending at PNC bank, who says SBA loans are designed for business owners who might not qualify for a traditional bank loan. To qualify, she says, you'll typically need a strong credit rating, 20 percent down (e.g., $2,000 on a $10,000 loan), roughly the same amount in cash reserves and personal collateral (e.g., a home) with which to secure the loan.
You'll also need a business plan, which will help the bank determine whether you'll be successful enough to repay your loan. Even if you don't need a loan, however, you should consider creating a business plan.
"I think it's a good idea, especially for those people who have no previous business experience," Henry says. "Even if you never take it to a bank, it forces you to think about things that might not have occurred to you otherwise."
A business plan should include:
Executive Summary: Briefly and succinctly summarize your business, including what services you'll provide; where, how and to whom you'll provide them; and what goals you have.
Company Information: Include a mission statement, a detailed list of products and services you'll sell, and a biography of yourself and any key personnel who'll work alongside you. Emphasize your unique experience and qualifications.
Market Analysis: Examine the market for your business—including client demographics—and determine who your competitors will be, as well as how you will differentiate yourself from them.
Marketing Plans: Detail the strategies you'll use to acquire clients and grow your business, including your plans for marketing, advertising, public relations, promotion and pricing.
Finances: Using charts and graphs, illustrate your cash flow, assets, liabilities, revenue and expenses, looking at least three years back and projecting at least three years ahead.
"If you don't have the tools to do a business plan on your own, go to SBA.gov and look for the Small Business Development Centers in your area," Alexander suggests. "They can help you, and they're free."
While you're at it, consider enrolling in a business course at your local community college. "You had to go to school to learn how to do massage; you're going to have to get some basic education on how to do business, too," Bowers says.
Ultimately, though, it's not knowledge that will determine your success; it's what you do with it. Alicia concludes: "There is a tremendous array of opportunities and possibilities for creating a business in the field of massage therapy, and all of them are limited only by your ability to marshal your resources in a clear, organized and realistic way."