Massage Book
AMTA members receive an exclusive discount of 25% off. Your first year is free.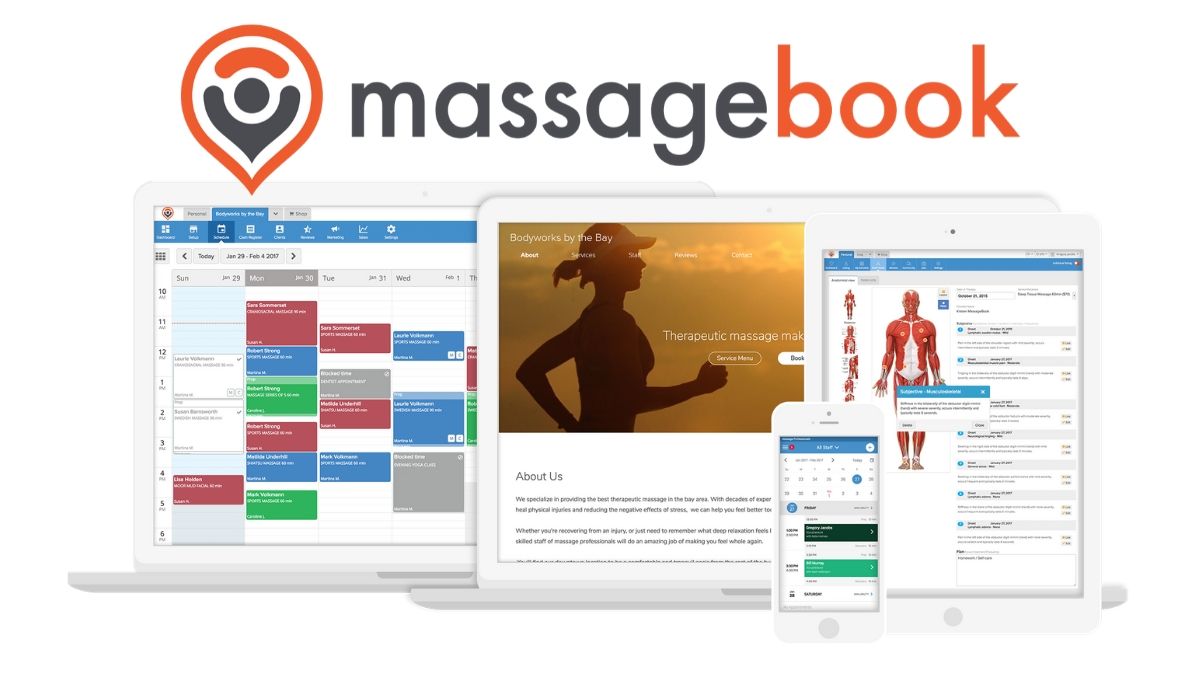 Take the Stress Out of Marketing
MassageBook is an all-in-one practice management software solution created specifically for the independent Massage Therapist.
SIMPLIFY your:
Payments (via Square or Stripe)
GROW your practice and income:
Acquire new clients through the MassageBook directory
Reference the MassageBook blog for business-building ideas
New! Offer your clients a monthly membership plan
Your first year is FREE! No credit card required.
AMTA Exclusive Discount - 25% OFF MassageBook:
Transition Plan - $14.99/month* after the first free year. Everything you need to get your practice up and running smoothly.
Simplify Plan - $28.49/month*. Automate tasks, premium SOAP notes, intake forms.
Amplify Plan - $35.99/month*. Everything MassageBook offers! Boost your sales with proven marketing solutions.
Realize your practice's full potential with MassageBook!
Not a member? Join AMTA & Start Saving