IMTRC Keynote Announced: Dr. Peter Murray, Program Director at NCCIH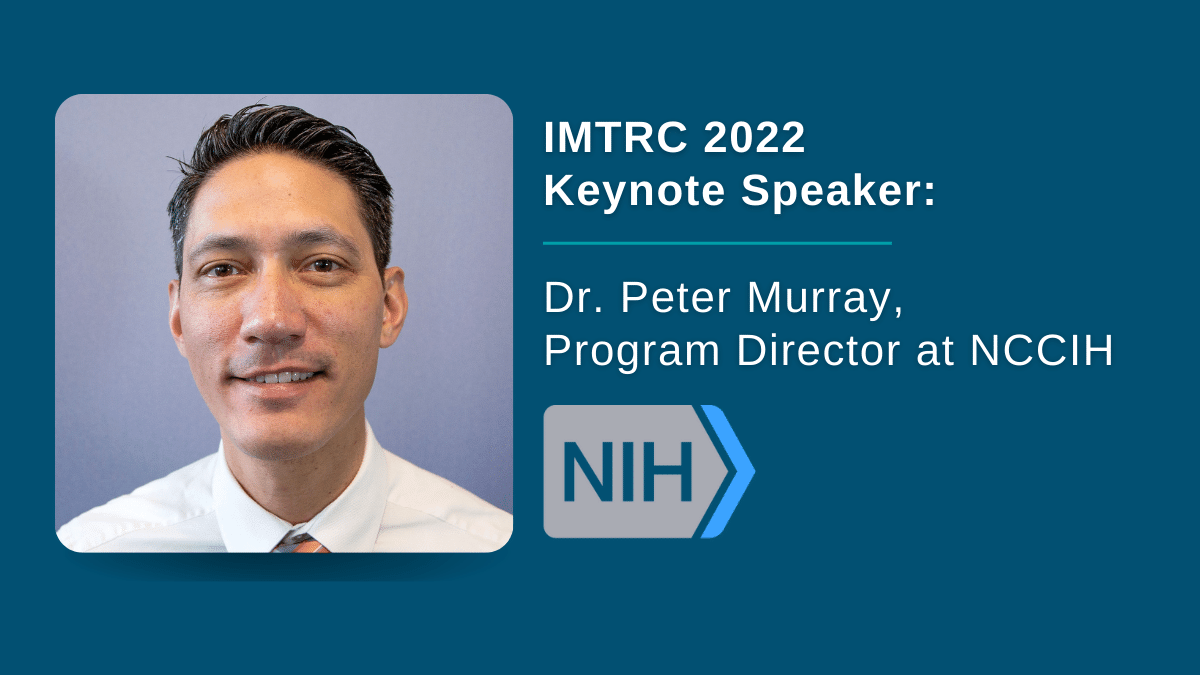 Peter Murray, PhD, program director at the National Center for Complementary and Integrative Health (NCCIH) within the National Institutes of Health, will join massage therapists and researchers as the keynote speaker at the Massage Therapy Foundation's International Massage Therapy Conference (IMTRC) in Alexandria, Virginia on May 12-13. In this inspiring opening to the 2022 IMTRC program, hear about NCCIH's work related to integrative approaches to pain management and the role of massage therapy in this conversation.
Dr. Murray's research portfolio primarily includes studies of complementary and integrative approaches to pain management. Among his efforts, he supports the cross-NIH project, Helping to End Addiction Long-term – or HEAL – Initiative, overseeing studies aimed at developing non-opioid interventions to treat pain. Dr. Murray is also involved in the NIH-DoD-VA Pain Management Collaboratory whose goal is to conduct large-scale pragmatic clinical research in military and veteran health care organizations focusing on non-pharmacological approaches to pain management and other related conditions.
See Dr. Murray, along with other leading researchers from the Mayo Clinic, the Cleveland Clinic, Georgetown University and more as they discuss the latest scientific findings about the role massage therapy plays in an integrated approach to health care at IMTRC 2022.
Every three years, the Massage Therapy Foundation brings together massage therapists, educators and thought leaders in the healthcare and massage therapy profession for IMTRC. Earn up to 9 continuing education (CE) credits across two days of presentations as you learn about the latest research in the massage therapy profession.
AMTA is proud to be the 2022 Presenting Sponsor of IMTRC.