2022 Advocacy Year in Review
AMTA's Commitment to Members and the Profession
As a nonprofit association, AMTA is committed to giving back to the massage therapy community. We do this by investing your membership dollars in advocacy, research, scholarships and more.
Through advocacy work, AMTA strives to enhance the reputation and acceptance of massage therapy and the crucial role of professional massage therapists in health and wellness.
What happened in 2022?
Here are just some of the initiatives AMTA accomplished on behalf of our members and the massage therapy profession in 2022:
We continued to actively engage with Voices for Non-Opioid Choices to advocate for the Non-Opioids Prevent Addictions in the Nation Act ("NOPAIN Act"), which includes AMTA-suggested language. Our efforts made a huge difference, in late December, Congress passed the NOPAIN Act. Thank you to our massage therapy community for your support in helping pass this crucial legislation, which aims to expand access to massage therapy for pain and help stem the opioid epidemic across the nation.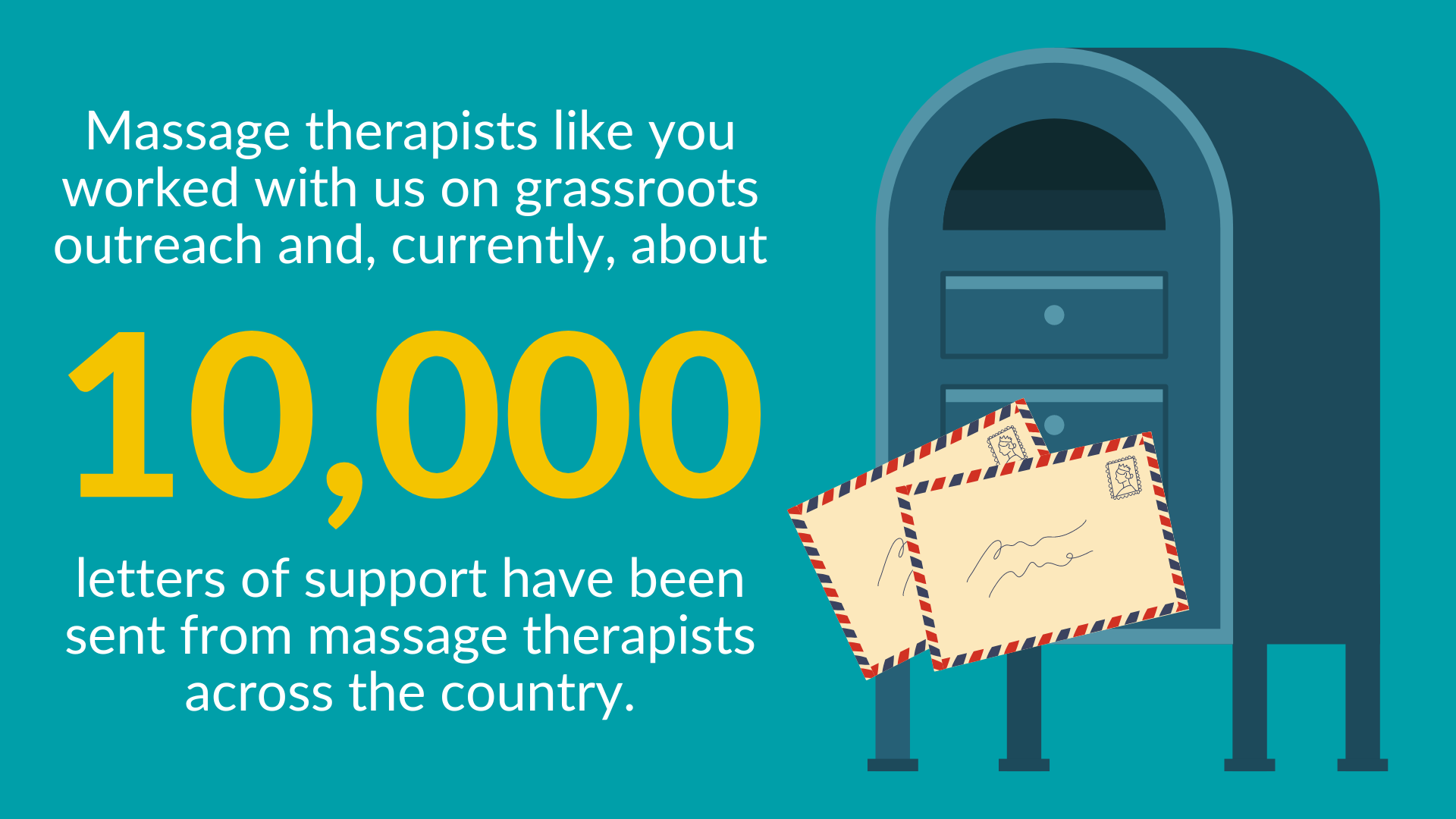 Promoted the development and implementation of HHS online seminar on pain to include OTC and integrative therapies. As of press time, we are cautiously optimistic that HHS will move ahead and begin working with AMTA and other stakeholders on the webinar soon.
Provided comments to the North American Industry Classification System (NAICS) to support updating the terminology used for massage in the national industry classification system. We are pleased that the final document eliminates the use of the term "massage parlor".
Met with congressional staff, including the House Addiction Task Force, among other House and Senate offices who are integrally involved in issues of direct interest to massage therapy; we provided background information, comments, and suggested letters as appropriate - looking for ways to remind Congress of the importance of implementing various sections of the 2019 HHS Pain Management Task Force report.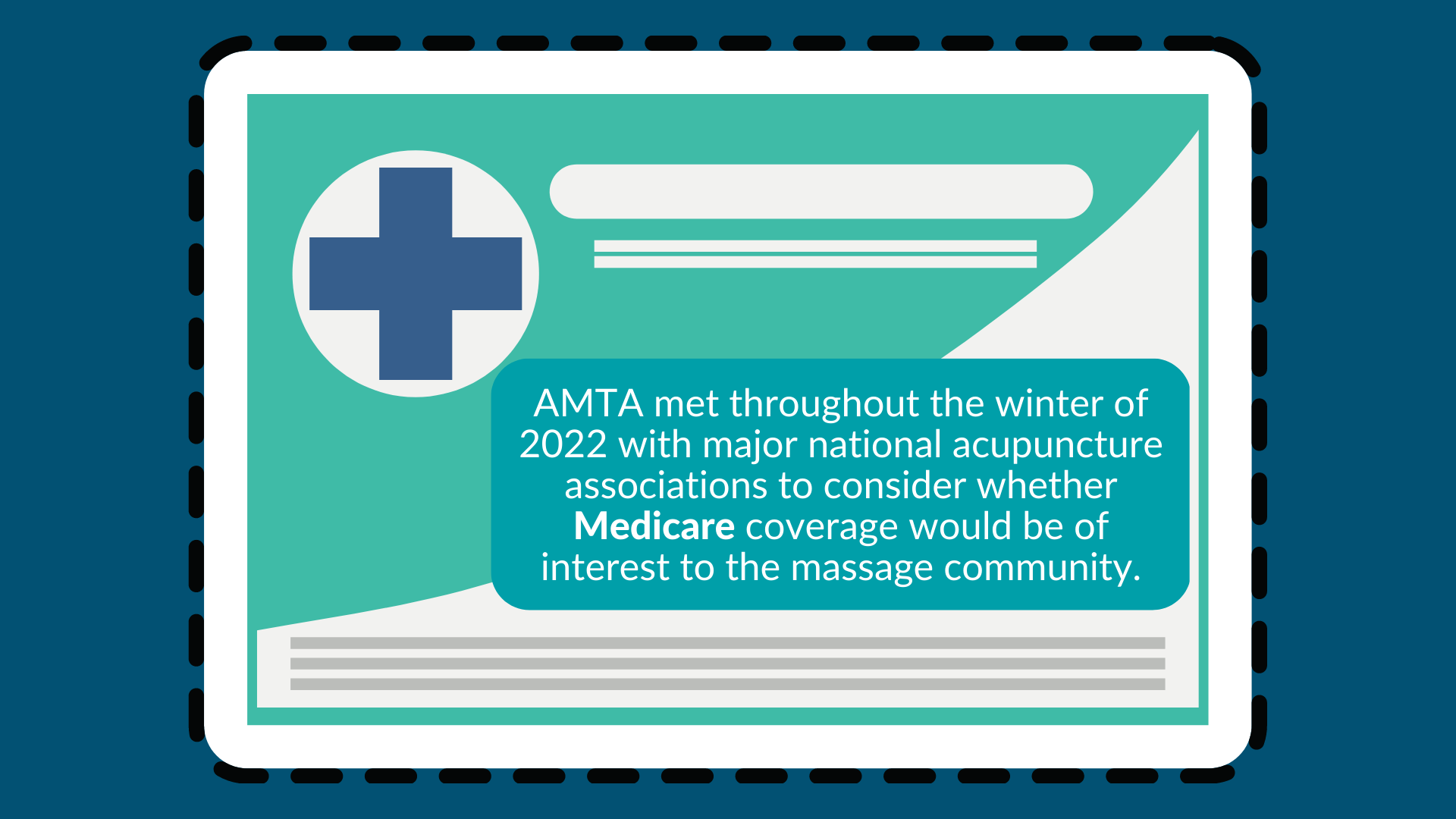 Worked with a data analytics firm to research and analyze current trends in the availability of massage therapy in Medicare Advantage (MA) plans throughout the U.S., including granular details on massage as well as gaps. This will help AMTA monitor MA plan growth as we look for ways to market massage as part of MA supplemental benefits.
AMTA/AMTA-NC collaborated with Carolina Complete Health (CCH), a Medicaid Managed health plan, to assist in creating educational process-oriented materials and videos provided by licensed massage therapists to help promote the CCH pain management benefit "in lieu of" pharmaceutical pain management.
We look forward to building upon these accomplishments and continuing to advocate for massage therapy and its important role in health and wellness in 2023. Thank you for your part in moving the massage profession forward.