When Shorter Massage Sessions Work
Discover reasons why clients—and massage therapists—might benefit from adding shorter massage therapy sessions to their schedules.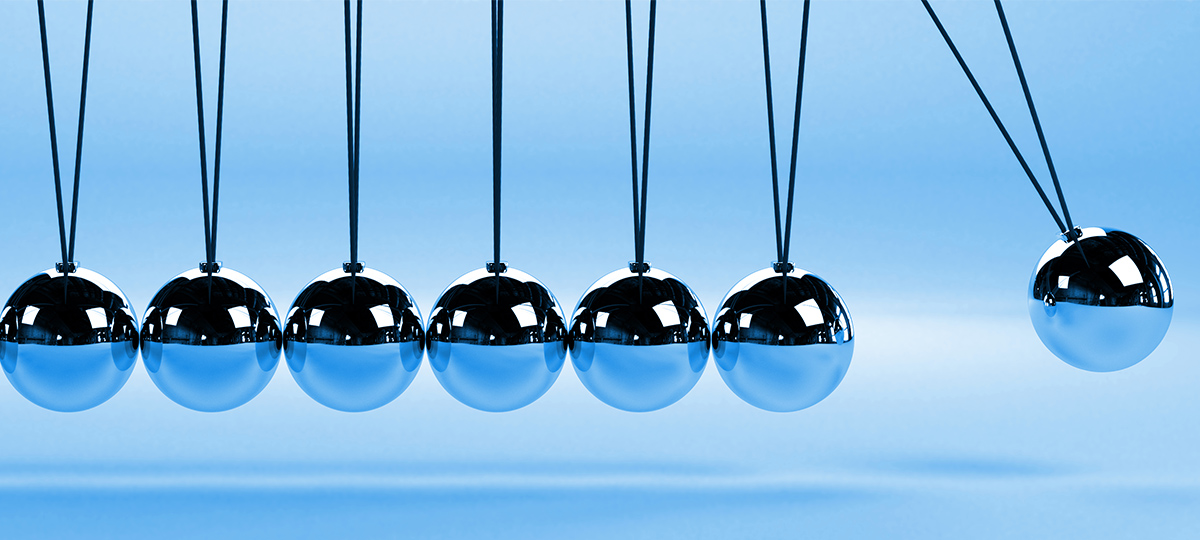 One of the great things about massage therapy is the variety of ways you can practice. For some, working with a client base that needs to have 60- to 90-minute massages for pain relief, for example, is a great fit.
For others, a steady day of repeated one-hour massage might not work—and that's OK in this profession, too. There are plenty of reasons why clients—and massage therapists—might benefit from adding shorter massage therapy sessions to their schedules.
Situations Where Shorter Massage Sessions May Be Helpful
Working toward retirement
If you're a massage therapist who has been in practice for a number of years and is looking for ways to slow your pace without leaving the massage therapy profession, shorter massage sessions may be one possibility.
Can you, for example, dedicate time to a nearby office environment, where you could customize your work to 20-minute sessions for people who are in front of computers all day? Or, do you have existing clients that might benefit from short sessions on targeted areas of the body?
If you're passionate about massage therapy but also know you need to slow down to preserve your own physical well-being, finding clients who will benefit from shorter massage therapy sessions may be one opportunity for you to do just that.
Pain management
People who are in pain want one thing: to be out of pain. For some conditions, such as carpal tunnel syndrome or low back pain, a shorter massage session that is targeted to a specific part of the body might work better than a longer, full-body massage. Or, consider working with people who have health conditions that may benefit from massage therapy, like lupus or fibromyalgia. These clients might really need massage therapy, but may not be able to tolerate 60- or 90-minute massage sessions.
Related: An Evidence Based Guide to Fibromyalgia for Massage Therapists | 2 Credit Hours
Here, too, think about how you might be able to work with elderly clients. As the population continues to age, there's going to be an increasing number of older clients who want massage therapy but, again, may not be able to tolerate a long session. Think about any assisted living facilities or nursing care centers in your area you might reach out to with information about the benefits of massage therapy.
Clients who are late
You've all been there. A client is running late but still wants to come for a massage session. Particularly when you have other clients scheduled, adjusting so you can give them a full hour or 90 minutes isn't always possible. But that doesn't mean you can't provide them with the benefits of massage therapy.
For these clients, consider offering an abbreviated session that focuses on an issue they need help with.
For example, if they work at an office and are in front of a computer all day, perhaps they'd appreciate a 30-minute massage devoted to working on some of the tension in their shoulders. Or, if you have a massage chair in your practice, can you compromise and offer them a 20-minute chair massage?
Sports Massage
If you're a sports enthusiast, adding sports massage to your offerings is a great way to incorporate shorter sessions into your schedule. Much in the same way you might consider working with clients with specific health conditions, sports massage often concentrates on targeted body areas.
From helping with a muscle spasm or working on a tight muscle, there are a number of ways massage therapists can use their skills to help athletes perform better.
If you work at a sports event, the massage session may only be 15- to 20-minutes long, as you might help an athlete either prepare or recover.
An advantage to this work is that athletes are typically keenly aware of their bodies, and interested in remaining in peak condition, so may more reliably follow through with any self-care suggestions you give them.
Related: AMTA/NCBTMB Sports Massage Specialty Certificate Program
Occupational athletes
Brian Smith, staff massage therapist for the New York Devils hockey team, is a sports massage enthusiast—but doesn't like to think of the work he does as being beneficial to only athletes. "We're all athletes of some type," he believes. "If you aren't on a playing field with a number on your back, you're working at some other job. So, almost all of us are what we would call occupational athletes."
Think of it this way: A swimmer who can't move her neck because she's spent thousands of laps in the pool turning her head to the right for air isn't much different from the office worker who spends day after day pinning the phone to their right shoulder doing business—the reason is different, but the pain is often the same.
So, if you're interested in adding shorter sessions that involve specific conditions, think about how you might partner with a nearby office, for example. Or, consider times of the year that might lend themselves to working with people who are occupational athletes, such as tax time or year-end at some of your local organizations.
What You Need to Know
For some client demographics that will benefit from shorter sessions, you're going to need to think about massage therapy a little differently. Here are a few things to consider.
Client as individual
If you're doing shorter sessions that involve pain management or sports massage, there isn't going to be a one-size-fits-all answer to the problems you might see, even when the pain across these clients might present in the same ways.
"It's imperative that each client is looked at as an individual," Smith says. "You need to look at the specifics, such as their age, body type, ease of movement, discomfort tolerance, previous treatment experiences—putting all of this information together to develop an individualized plan."
Shorter intake
Though probably more specific to sports massage, shorter sessions sometimes mean shorter intake. If you're working with athletes at an event (pre, during or post), for example, the nature of the questions you ask might be a little different.
Because of the limited time allotted in most cases during an athletic event, I keep the questions short and sweet," Smith says. "What's the complaint? What action causes pain? Does any action or position alleviate the pain? What movement is prevented because of tightness?"
From here, Smith needs to be able to think quickly on his feet and develop a plan that will help the athlete return to the activity.
Related: Integrating Assessments into Intake | 3 Credit Hours
Of course, Smith notes, massage therapists aren't going to be able to "fix" what's wrong, particularly if the athlete (or any client, for that matter) is facing serious injury. What massage therapists can do, however, is help improve muscle condition so the person can perform better—whether that's on the field or in the office.
Variety of Techniques
Another aspect of shorter sessions that might be appealing is the variety of techniques that are used. Though using different modalities isn't uncommon across most massage therapy work environments, it's especially true when working with a more targeted demographic. "My basic premise is that you tell me what's wrong and I'll use a little bit of everything," Smith says.
Knowledge of Anatomy
For shorter sessions that concentrate on specific areas of a client's body, such as sports massage or working with clients who have conditions like carpal tunnel syndrome, you are going to need a better-than-average understanding of anatomy and physiology, as you're going to be working with very specific muscle groups.
"Know your anatomy," Smith advises. "That's a must." Having a good grasp of anatomy will make assessing potential problems that much easier, and help you find potential solutions quickly. Having a good idea of the rehabilitation process, too, is a good idea.
Ability to Collaborate
Athletes are going to be in contact with other health care professionals, so you're going to have to be able to work with a wide variety of people. In these instances, communication is going to be key, as athletic trainers, physiotherapists and nutritionists, for example, are going to need to know how you're working with the client.
Equally important for clients who aren't athletes, being able to communicate clearly with other members of their health care team will be imperative. Someone coming to you for help with carpal tunnel, for example, is probably also being seen by a physician, so you need to be able to talk about what you're doing with the client.
Also, you may find you need to communicate with the client a lot more during the session, as getting their feedback is going to be important. "Your client is basically controlling the session, and the pressure you use," Smith says.
As more and more consumers begin to understand the benefits of massage therapy, you'll find your opportunity to work on a variety of clients—with a variety of issues—increases. Being able to effectively reach new client demographics sometimes means expanding your vision of how you can use what you know to benefit people.