Renew Your Mind
Seven questions massage therapists should ask themselves to make sure their self-care regimen is working.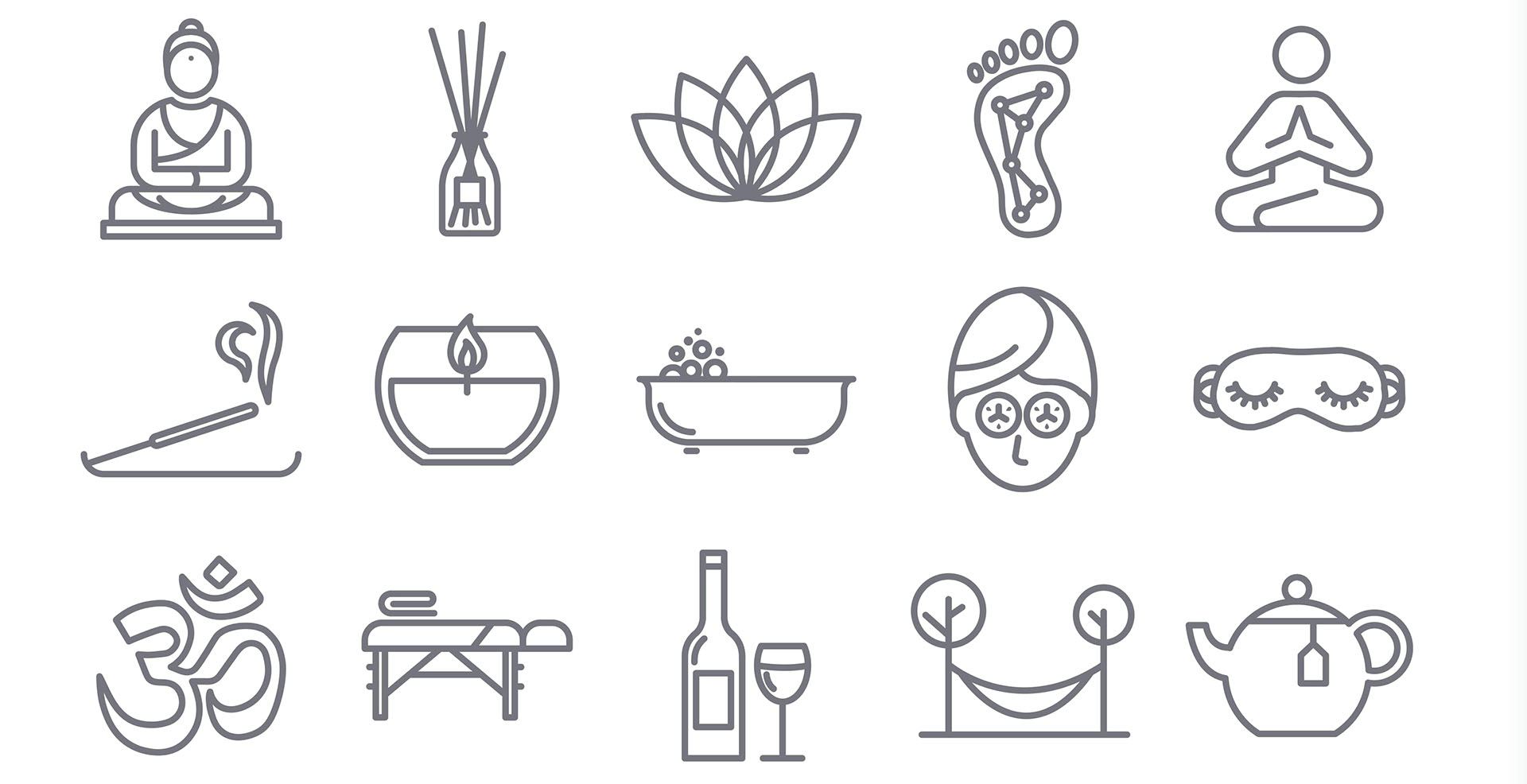 The pressure is on to care for yourself. In fact, the global wellness industry grew 12.8 percent between 2015 and 2017, expanding from a $3.7 trillion market to $4.2 trillion.1
Advertisements and influencers bombard us every day with ways to score more "wellness" from luxurious lotions to expressive classes to exotic getaways. But are you buying into hype or are you investing in what your physical, mental and emotional self really needs? Equally as important, are you maximizing the wealth of free self-care strategies that make a world of difference?
To objectively evaluate your own self-care strategies, ask yourself the following questions. Listen carefully to your answers—they'll tell you what's working and what's not.
1. Do You Book Appointments as They Come and Whenever the Client Prefers?
Hopefully, your answer is no because thoughtfully distributing the workload is key for self-wellness, explains Judy Vuozzo, LMT, owner of Oasis the Center of Healing in Bethel, Connecticut. "Some clients take longer to relax, some need deeper body work and some melt into the massage almost immediately.
You want to space out the easier versus more difficult massage sessions to preserve your strength. Otherwise, you'll wear yourself out and find it difficult to deliver what the client needs."
2. When Was the Last Time You Scheduled a Massage for Yourself?
No one needs to explain the benefits of massage therapy to you—so we can assume you have a massage therapist on speed dial … right? "Besides physically caring for yourself, routine massages keep you connected to your profession. You're walking your talk," says Dina Markind, RN, certified professional Co-Active coach, and owner of Heart of Wellbeing.
3. Can You Name Your Body's Physical Signs of Anxiety and Stress?
People often see self-care as an action—something you do to preserve or improve your own health. It's also very much about knowing when to take action, says Minden Barrile, LMT, owner of Creative Wellness in Brookline, Massachusetts. "If your self-care routine isn't working, your body will usually give you clear signals that it's time to make changes. It's essential that you learn your own individual signs. For me, when I'm over-stressed or anxious, my stomach acts up. For others, it might be a rash or a headache. Everyone is different, but the message is the same; it's time to do something different."
4. How Often Do You Take Time to Exercise?
"I've heard massage therapists say, 'My work is so physically demanding that I don't need to do anything else. My work is my workout.' No. No. No. Thumbs down," Markind says. "Precisely because your profession is so physically demanding, you need to stretch your muscles, build strength and increase stamina." In other words, you can bet a bucket of tennis balls that Serena Williams' workout includes much more than racket time. It takes a lot of full-body training to be a seven-time Wimbledon champion.
5. When Did You Last Take a Vacation?
This is a serious issue for almost everyone who owns their own business, which includes many massage therapists. And no, taking a day off to help your friend move doesn't count! "Massage therapists typically don't take nearly enough vacations real time off where we let our hands rest and recover," Vuozzo says. "But when you work for yourself, time away from clients means you're not making money, which can make it hard to justify spending money on a vacation."
In addition to physical benefits, the American Psychological Association's 2018 Work and Well Being Survey reports that 68 percent of vacationers return to work with a more positive attitude, 66 percent have increased energy, 57 percent are more motivated and 57 percent are less stressed. Here's a stat your clients will appreciate: The survey also says that 55 percent of those who take vacations produce better-quality work after returning home.2
The take-home point is simple: Move "vacation" up on your list of self-care habits.
6. Are You Comfortable (Emphasis on Comfortable) Saying "No" to Perfection?
According to the American Psychological Association, perfection is "a combination of excessively high personal standards and overly critical self-evaluations." And numerous studies tell us that constantly chasing perfection may seriously harm our mental health and well-being. One recent study reports that a top-ranked tool to silence your inner critic and possibly protect yourself from the depression perfectionists tend to experience is self-compassion. 3
Barrile couldn't agree more. "One of my favorite mantras is 'just keep the mess tidy.' Self compassion is so much about accepting the fact that life doesn't have to be perfect. Besides, if you spend all your time trying to make life perfect, you won't have time to live life and do what you want to do."
7. Do You Have an Open Mind about Self-Care Routines?
When it comes to self-care, there's no one-size-fits-all. "In fact, the same size won't fit the same person throughout life," Barrile says. With that in mind, she suggests measuring the effectiveness of your self-care habits every couple of years—and if something's no longer working for you, change things up. "Working out, for example, is something that you can absolutely change—whether your body wants something new or your mind is bored with the same old routine. There are new workouts trending every year. Keep an open mind and try as many as you want."
The final question—and for some, the most important—is this: Do you ever skip caring for yourself because it feels selfish? If so, Markind delivers a strong message. "Caring for others starts with caring for yourself. Caring for yourself is never in opposition to caring for others—whether that means your clients or your loved ones. I would add that it's very hard to give others something that you don't give yourself."
Prevent Burnout: Know the Signs
Burnout is more than a buzzword. It's a fact. A recent Gallup study found that 23 percent of employees reported feeling burned out at work very often or always, and 44 percent reported feeling burned out sometimes. That means roughly two-thirds of full-time workers experience burnout on the job.4
While you may be self-employed, you still work a full schedule and you do have an office—it's just furnished with a massage table instead of a traditional desk. That puts you at risk for professional burnout and in need of a way to measure signs of burnout. If you sense an uptick in burnout symptoms, the best way to reverse a downward spiral is to ramp up self-care.
"The Maslach Burnout Inventory is the gold standard when it comes to measuring and discussing burnout," says Dina Markind, RN, certified professional Co-Active coach, and owner of Heart of Wellbeing. And, Markind adds, there are three core elements identified to define burnout:
1. Fatigue, both emotional and physical. This, Markind says, is self-explanatory, and not something to be taken lightly.
2. Depersonalization, which for the massage therapist means distancing oneself from clients. "Your mind might wander during sessions or, at the far end, you really don't care about individual clients' complaints. It feels like you're just going through the motions," Markind says.
3. Low self-value or self-worth. "Specific to massage therapists, this might feel like whatever you do isn't enough. The same 20 clients keep booking appointments, so you clearly haven't solved their complaint," Markind says. "Of course, you're ignoring the days in between sessions—when this client's back hurts less or that client's shoulder has better range of motion. Easily forgetting about the good you're accomplishing is a sign of burnout."