Going Online
A strong website is a good place to start when building an effective online presence for your massage practice.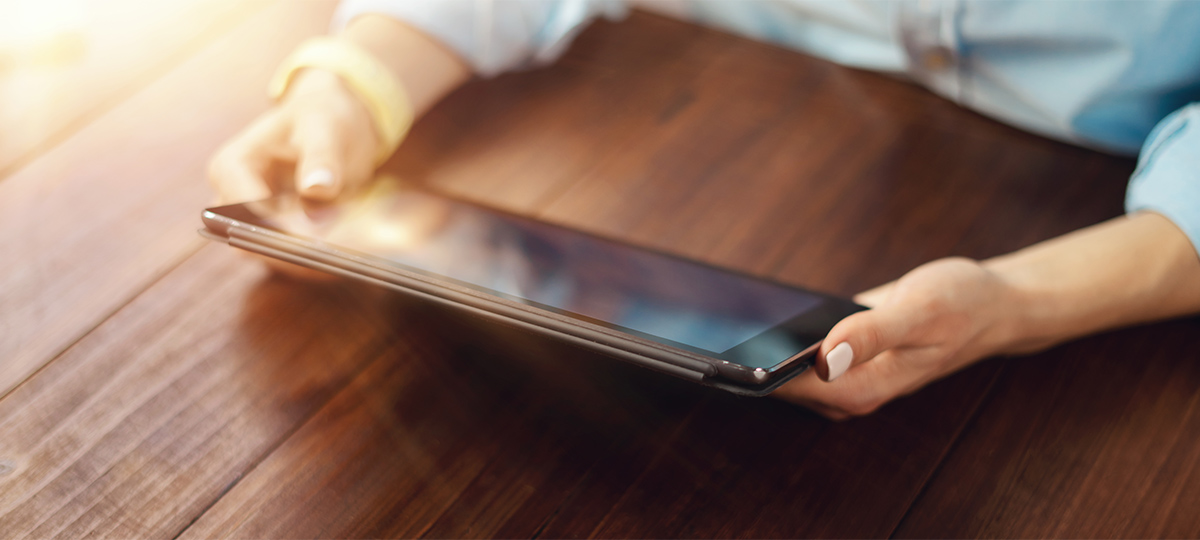 More and more consumers want to be able to research options without feeling like they're being sold to or have to decide right that minute. A strong website is a good place to start when building an effective online presence.

Knowing how to build an online presence that's effective, however, needs to be thoughtful and deliberate and shouldn't be approached with the attitude that something is better than nothing.
Get Online
Know your audience. It's nearly impossible to build any type of effective marketing campaign without first completely understanding your target audience. Think seriously about who you want to reach, and then find out how they like to receive information. If your target audience doesn't spend time reading magazines, for example, then advertising or being a source for a story isn't going to work very well. Similarly, if you know your target audience doesn't use a particular social media tool, like Twitter, expending a lot of energy on maintaining a Twitter account doesn't make much sense.

If you have existing clients, you might try asking them how they like to receive information—and then cater your future marketing toward their preference. For example, would a monthly newsletter be welcome? How often do they visit your website? Do they use Facebook? Don't forget, too, that you should always ask new clients how they found out about you. And, whenever possible, ask about future intent, as well. In other words, what would bring them back to your website? What kind of information are they looking for on your website?

Good information. When thinking of your online presence, you need to continually remind yourself of a couple of items: easy-to-use and up-to-date. People don't want to have to search for the information they're looking for, and you need to keep this idea in mind when planning your online marketing strategies.

Your website, for example, might be a potential client's first interaction with your practice, so put the information you think is most pertinent up front and within plain view. You might want to include your mission statement and some brief introductory information, and then a sidebar of links, grouping them according to technique or conditions you work with, for example.

To find your focus, ask yourself some of the same questions a visitor to your website might be wondering: What is this website about? What does this person or company do? What's being offered? How does the service apply to me, and what can I expect from the product or service? Why do I need this service or product? How much does the service cost?

People might not be consciously asking themselves these questions, but answering them for yourself will ensure your website (or other online presence) covers the very basics. Being very clear about what you do and who your services are targeted toward—people with chronic pain, for example— helps potential clients quickly assess how you can help them. Also, people love to hear from others who have benefitted from your services because it feels like a more authentic form of marketing, so consider including testimonials from some of your loyal clients.

Design. Particularly when talking about a website, erring on the side of clean, informative and easy-to-use is, in almost all cases, better than fl ashy. That's not to say you shouldn't have a photo of your practice, for example, or other design features. But remember that visitors are primarily coming to your website for information—not to see how creative you can be with web design.

Optimize your results. If potential clients can't find you, building a great website isn't going to matter. Although search engine optimization practices are constantly changing, there are a few things you can do to reinforce your online efforts. For starters, research what key words are relevant to your marketing efforts based on your site's content, target audience and competition, to name a few. You need to make sure you're weaving these words into the content on your website.

What does that mean? Content is king, and you need to be strategic about word choice—or risk losing market share on the Internet.Be sure to include the name of your practice somewhere in the copy on your homepage (and other pages, too), as well as your location. You might also want to hit some of the key words that describe the demographic(s) you want to reach, such as "massage therapy for the elderly" or "massage therapy and back pain."

This idea extends throughout your website, not just the homepage. Every page you add to your website needs to be carefully considered for key word content. But don't write copy that sounds unnatural just to hit all the key words. Simply stringing together a bunch of key words without relevancy can count against you in some of the larger search engines, like Google. Also, duplicate content sends up a red flag with most search engines, so double check that you don't have multiple pages that include the same information (not including basic information like the name of your practice and location).

Also, be sure you're promoting your website within all of your other social marketing efforts. If you have a Facebook fan page, place a link to your website somewhere on the page. Are you on LinkedIn or Twitter? Include a link to your website at these places, too—and vice versa. Always think in terms of cross-promoting yourself and your practice whenever possible.

Be our guest. Another good way to think about increasing your online presence (as well as your networking) is to offer to be a guest on another professional's website. For example, if you know a local health care professional in the area who uses massage therapy, offer to write something for their website about the benefits massage therapy offers.

Then, too, make a reciprocal offer when you can. If you work with people in your area that are in complementary professions—say, a chiropractor, for example—ask if they'd like to do a guest article on your website, or post to your practice's blog, if you have one. Doing so can provide you with good networking opportunities and gives visitors to your website more comprehensive information about how massage therapy fits into an overall health care regimen.

You're online marketing efforts should be one part of your entire marketing program. Most importantly, however, is that all components of your marketing efforts work together to ensure you're maximizing the number of potential and loyal clients you reach.
Developing a Brand
When you think of a brand, your first impulse might be to recall a large, national company with hundreds of thousands or sometimes millions of dollars to spend on getting the attention of consumers. Perhaps you even think large, national companies are the only businesses that benefi t from building a brand. But that's not true. Even if you aren't Coca-Cola, FedEx or Target, having a brand that helps clients and potential clients immediately recognize and connect with you can make all the difference in the world when you're marketing massage therapy. Why?

One reason is that a strong brand will build what marketing professionals call mind share, meaning that when consumers think of your service category—massage therapy—they'll think of you specifically. For example, when people talk about searching the Internet, what do they most commonly say?: "Google it." In this way, many people see Google as synonymous with looking something up on the Internet, even though Google isn't the only search engine available to consumers. Using Google has become so second nature to most that the names of other search engines don't even come to mind.

You might not need a brand that is recognizable on a national level, but unless you live in an area with virtually no competition, having a brand that will keep you and your practice at the forefront of your clients' minds is a good marketing strategy. Following are a few good tips for creating a strong brand.

What's in a name? As it turns out—quite a bit. Start from this question when thinking of a name for your practice: After the newness wears off, will the name I choose stand the test of time? Being clever and perhaps incorporating a play on words is unique, but will people remember the name once you've been in the marketplace for awhile? Even more important: is the name timeless, so that five years from now you're not regretting the choice because people's attitudes or preferences have changed?

Some incredibly strong brands are founded on a person's name alone—such as Calvin Klein, McDonald's and Wendy's, to name a few—while others succeed with less traditional names. No matter what route you go when choosing a name, you need to be certain it resonates with the people you're trying to reach, and has staying power.

Position. You can't be everything to everyone. When you find your target audience, or know you have a specific demographic you're marketing to more than others, you need to find a way to position your brand within the marketplace. You can think of positioning as identifying the key benefits you offer and promoting these attributes to your clients and potential clients.

Start by looking at how your massage therapy practice is relevant to your client's lifestyle. Do you mostly see people who are busy and use massage therapy once a month to relieve stress? Or, perhaps your primary market is athletes who need help maintaining peak physical condition? Another possibility might be clients who are dealing with chronic pain. Whoever your target market is, make sure you're making the connection between your services and their lifestyle immediately apparent. When clients and potential clients make concrete connections between what you offer and what they need, the incentive to buy increases.

A large part of positioning is messaging. Strong, clear and concise messaging is imperative when you're thinking about how to position your brand, and the message needs to be complementary and appropriate. Think of Nike's Just Do It campaign. They use three simple words to get at the heart of what their brand is all about—tying on a pair of their shoes and getting out there. People automatically associate Nike with activity and peak performance, even if they aren't athletes themselves. The message resonates because it's strongly tied to what the company offers consumers, and that is how you, too, should think of positioning your massage therapy practice.

If you're focus is on stress relief and relaxation, targeting your branding efforts toward bright colors, bold fonts and images of athletes clearly misses the mark. Similarly, if you're targeting health care and sports massage consumers,centering your marketing efforts around candlelit treatment rooms isn't going to work. When developing a brand and marketing material for your practice, you need to continually ask yourself this question: Are my marketing messages in line with the image I want clients and potential clients to have of my practice? If the answer is no, you need to go back to the drawing board.
For Hire
Let's say you don't have a practice that you need to market online, does that mean you can't use social networking tools to your advantage (beyond the obvious of keeping up with friends and family)? Today, the answer is a resounding no.

Though social networking probably isn't the most efficient way to let employers know your skill set, creating a professional online profile often allows you to build genuine connections with other people in the massage therapy profession, and is a great way to get noticed by people who are looking to hire qualified massage therapists. Here are a few quick tips to get you started.

Get going. If you've hesitated setting up a profile on some of the social networking sites, it's time to get your feet wet. And, if you've already got profiles on sites like Facebook that are dedicated to personal contacts, consider creating a separate account. You can set your privacy settings so that your professional contacts wouldn't be able to see your entire profile, like on Facebook, for example, but keeping these separate might be cleaner and less confusing.

The right stuff. You might find thinking about these profiles as an online resume helpful when considering what you should include. Sites like LinkedIn are set up in almost this exact manner, where you can share current and past work experience, as well as educational background, without sharing too much personal information. In this way, you can really sharpen your focus so that what might attract prospective employers stands out. Then, when you connect with friends in the profession, past employers or experts you respect, your information will be fresh in their minds.

Be active. Most of the networking you do via social media is going to be more about connecting with the right individuals than asking for or getting a job. These networks are a place for you to show you've got the right experience, passion and initiative—not to overtly ask people for work. Often, building these relationships takes time, so you shouldn't be concerned when you begin that job offers aren't being extended. You need to engage in these communities in meaningful ways that show potential employers you're invested. For example, you might post links to articles you find interesting on your Facebook profile, or ask industry-specific questions to get a dialogue going among your contacts. LinkedIn has a section called Answers, where users can post questions. Take a few minutes once a week to browse this section, and chime in when you have something of value to add to the conversation (or, ask a question of your own).

When considering creating professional profi les on some of the popular social media sites, remember it's about building credibility and showing your peers in the profession that you're passionate about massage therapy. When you start with this goal, building authentic relationships that have the potential to lead to future employment seems less daunting.