A Conversation with Michael Phelps
Learn more about AMTA's 2022 National Convention Opening Session Keynote Speaker, including the role massage played in his Olympic training.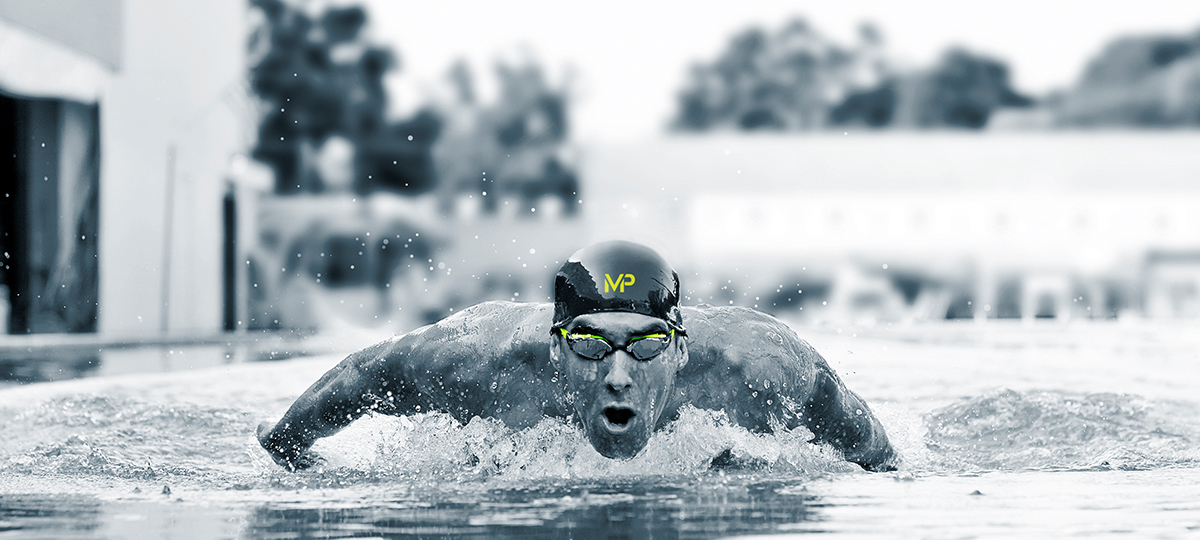 When you watch top athletes consistently outperform their peers, it's easy to think their talent is otherworldly. How many of us, for example, watched Michael Jordan play basketball or Wayne Gretzky skate or Serena Williams play tennis, or Usain Bolt run—or Michael Phelps swim—and thought to ourselves: "What a gift they've been given."
But extraordinary talent has next to nothing to do with being born lucky. Sure, there are circumstances that might put people in a better position to succeed, but when you talk to top athletes, what quickly becomes very clear is that you're talking to someone who has passion, a focused commitment to their sport, and the endurance and desire to work extremely hard.
In other words: Most top athletes, who absolutely do make their craft look easy, have spent hours and hours training, recovering, training, setting goals for themselves and then setting new goals after smashing previous ones— illustrating that making it look easy is really the result of a lot of hard work.
Massage Therapy Journal sat down with Michael Phelps, the most decorated swimmer in Olympic history and Opening Session Keynote Speaker for AMTA's 2022 National Convention to be held August 25–27 in Cleveland, Ohio, to talk about his swimming career, the role massage therapy played in his training and recovery, as well as how he continues to take care of himself.
Can you describe the moment the fact that you were going to the Olympics sunk in and what competing at that level meant to you?
I was 15 years old when I qualified for my first Olympic Games, and to this day I'm not sure I can really put it into perspective. Not only was it my first Olympics, but it was also my very first International competition. As I think about it now, I'm not even sure I've truly been able to comprehend all that happened over five Olympic Games or throughout my career.
Can you describe a typical training day in the lead-up to your Olympic competitions?
My training for each Olympics varied a bit, but for Athens (2004) and Beijing (2008), I was preparing to compete in eight events, so I was at a workout every day of the week. For Athens, each swimming workout was two hours, and I was doing double sessions three days a week (Monday, Wednesday, Friday) and single sessions the other four days (Tuesday, Thursday, Saturday, Sunday).
For Beijing, I was swimming double sessions four days a week (Monday, Tuesday, Thursday, Friday) and singles the other days (Wednesday, Saturday, Sunday).
What were some of your main sources of motivation or inspiration during your swimming career? How about now?
For me, it all started with my goals. Every year I would write down my goals on a piece of paper and put it somewhere that I could see every day. I remember my first goal sheet, which I did when I was 11 years old.
As I progressed through my career, my goals became defined and were specific times that I wanted to hit in each event. I think a lot of people assume my goals were based on medals, but it was always about hitting specific times for me. And yes, often times comments from fellow competitors would help as some extra motivation!
As for today, my approach hasn't changed much. I am still very much goaloriented. From being the best husband and father I can be for my wife and children to the work I do with my Foundation (michaelphelpsfoundation.org) to help address water safety and mental health.
What role did massage therapy play in keeping you in top shape as a competitive swimmer and, more specifically, an Olympic athlete?
Massage therapy was a very big part of my training routine. I treated my body like a race car and always wanted it to be ready to go. On average, I was getting worked on four to five days a week.
How specifically did receiving massage therapy enhance your training, performance or recovery after competition?
Massage therapy was hugely important to my recovery, which I believe is the biggest thing you yourself can control.
As an athlete, I was obsessed with being in control of everything I could. Recovery put me in position to maximize my training and performance.
Similar to athletes, massage therapists are in an incredibly demanding profession—both physically and mentally. What is one self-care tip you find invaluable that you want to share with our members?
The one piece of self-care advice I share with everybody is the importance of treating your mental and physical health as equals. A lot of people focus on their physical health but do not even think about their mental health.
For me, I balance my mental and physical well-being between daily workouts, carving out some quiet time, playing a round of golf or anything else that just helps me relax and unwind.