Research: Massage for Adolescents with Cancer
Massage therapy has demonstrated benefits such as reduced pain, fatigue and anxiety for adolescents with cancer.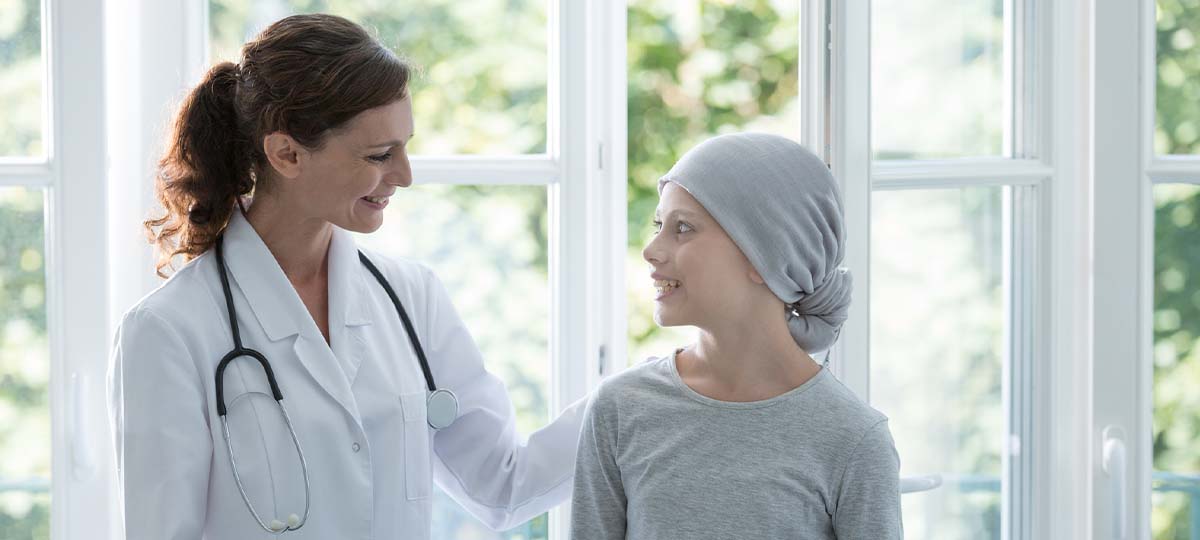 The study question
Adolescents with cancer experience multiple symptoms, including sleep disturbances that can in turn affect fatigue and mood. Sleep issues are especially problematic for adolescents in hospital settings, where staff and parent visits can interrupt sleep from 3 to 22 times per eight-hour night shift.
Massage therapy has demonstrated benefits such as reduced pain, fatigue and anxiety for people living with cancer. Can massage therapy improve sleep in hospitalized adolescents with cancer?
This article describes a feasibility study conducted by a team at Children's National Health System in Washington, DC. The primary goal of the study was to establish the feasibility of the study methods and collect pilot data regarding the effects of massage therapy on sleep and mood in this population in preparation for a larger trial.
The study intervention consisted of individualized Swedish massage for 20 to 30 minutes starting on the third night of the participants' hospital stays. Areas of the body that were massaged included the feet, legs, hands, arms, back, neck, shoulders, and/or the head and face.
Participants were seen by a different therapist each time. Massage therapy was performed by a team of nine trained oncology massage therapists with an average of five years of experience. All therapists had a minimum of 40 hours of training in oncology massage, and 16 hours of specific training in pediatric oncology massage.
The study methods
Participants ages 12–21 with any type or stage of cancer and a planned stay of four consecutive nights were recruited from the inpatient unit at the hospital and randomly assigned to receive either standard care or standard care plus massage therapy. Exclusion criteria were non-English speakers (study questionnaires and measures were in English) and a platelet count of less than 20,000.
Outcome measures included wrist actigraphy to assess periods of sleep and sleep quality, along with a parent diary documenting the parent's perception of their child's sleep quality, a self-reported fatigue scale, the State-Trait Anxiety Inventory and a measure of mood validated for use in children—the Behavioral, Affective and Somatic Experiences Scale (BASES).
Baseline measures were collected during the first two days/nights while outcome data was collected on subsequent days/nights. Self- report measures were completed at approximately the same time each day. Researchers also asked participants and their parents about previous use of integrative therapies. Paired t-tests were used to compare measures pre- and post-intervention.
The results
Out of a possible 45 eligible participants, 35 were enrolled, and of those, only one dropped out due to the severity of their illness. Eighteen were randomized to receive the massage intervention and 16 were assigned to the control group. About half of participants and their parents indicated previous experience with integrative therapies, with massage therapy being the most commonly used integrative therapy.
During the study period, more than 90 percent of participants received at least one massage, 69 percent received two and 60 percent received three. Early discharge from the hospital limited the number of massages participants were able to receive. Satisfaction with the massage intervention was high among both participants and their parents, and adolescents reported they felt more relaxed and happier following the massage intervention, and that they slept better. The majority of parents (91.6 percent) completing a post-study questionnaire indicated they would like their child to receive massage in the future.
The number of longer sleep episodes at night increased in the intervention group and declined in the control group. There was also a positive trend toward an increased number of sleep minutes during the day and night during the study period in the intervention group. Other outcome measures for mood did not show statistically significant differences between the two groups.
Limitations of the study
The study sample was small and may have had a great deal of individual variation due to the wide range of types and stages of cancer diagnoses, which may have made demonstrating statistically significant differences between the two groups more difficult. The intervention period was also relatively brief, and early discharge of participants made the "dose" of massage smaller than originally anticipated.
Implications for evidence-informed practice
The study showed that the proposed design is feasible, and suggests that massage therapy can have positive benefits for hospitalized adolescents with cancer. However, a larger trial is needed to demonstrate this finding more conclusively.
Massage therapists who wish to work with adolescent patients may need specific training in both oncology massage and in working with pediatric cancer patients, especially to work in hospital settings.