Doing Good by Giving Back
Learn about the importance of giving back by doing good works.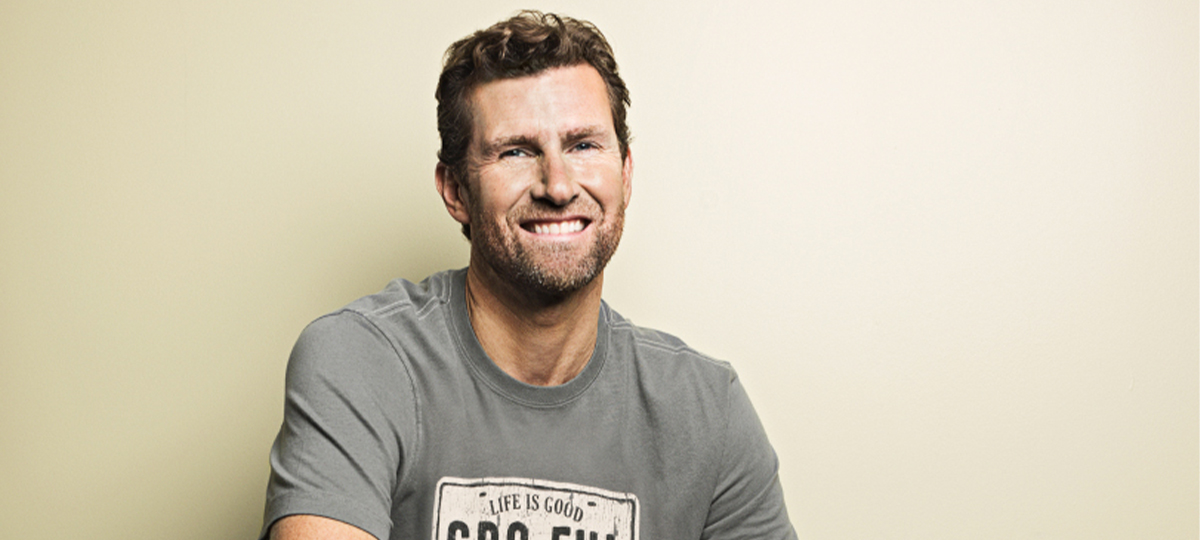 You give back every day when you help clients better handle the symptoms of chronic disease, recover from injury or relieve stress and anxiety. Your work—massage therapy—makes a real difference in the lives of the clients who have come to depend on you for helping them reach and maintain their health and wellness goals.
This year, AMTA celebrates 75 years of health and wellness! As the largest nonprofit association for massage therapists, students and schools, we are celebrating our 75th anniversary with a reminder of giving back—giving back to each other, giving back to our communities and giving back to the massage therapy profession.
This reminder will be reinforced once again at the AMTA 2018 National Convention, where Keynote speaker Bert Jacobs, co-founder and CEO of Life is Good, will talk about the good being done while giving back. His company, which he founded with his brother, spreads the power of optimism through art, a passionate community and groundbreaking nonprofit work.
Today, Life is Good is a $100 million, positive lifestyle brand sold by more than 2,000 retailers across the U.S. and Canada. Their inspiring business story and lessons on optimism and corporate social responsibility show how focusing on the good can transform both your mindset and business.
Massage Therapy Journal caught up with Jacobs to ask him a few questions about the start of his company, some of what surprised him during those early days and how people can better tap into their own sense of optimism.
Massage Therapy Journal: AMTA is the leading nonprofit association that represents massage therapists, and for 75 years, giving back has been a part of who we are. Similarly, part of Life is Good's mission is giving back by helping kids in need. For those not yet familiar with the brand, can you share a little about your social mission?
Bert Jacobs: We started Life is Good to give people a simple, daily reminder to focus on the good. Very quickly, we started receiving letters from people—mainly children—sharing stories about the positive impact Life is Good had on their lives. These letters inspired us to help more kids by integrating the Life is Good Kids Foundation into our business. Today, 10 percent of our annual net profits go toward supporting the Life is Good Kids Foundation, which helps kids heal from poverty, violence and illness.
MTJ: When starting out in 1994, did you and your brother John have a goal in
mind for your company? What was your motivation?
Jacobs: When we started out, we really just loved art and wanted to avoid getting real jobs. We began selling T-shirts out of our van in 1989 prior to coming up with our first Life is Good shirt. After five years of mediocre T-shirt sales on the streets of Boston, my brother and I found ourselves talking about how all the news we see is negative. "Where's the good news?" we asked. "And what's the price we pay for the constant barrage of information about fires, corruption and the threat of the next deadly epidemic?" Then we started wondering, what if our T-shirts could become a rallying cry for optimists? That's how we landed on Life is Good: three simple words that would turn out to be the foundation of our brand.
MTJ: What surprised you the most in those early start-up days? Is there anything you felt you weren't prepared for, and how did you deal with that?
Jacobs: We knew Life is Good was an important reminder to focus on the good, but didn't realize how deeply it would resonate with our customers, especially those facing great adversity. When we first started, we received story after story from customers dealing with different illnesses or challenges. Each story had a different beginning and a different end, but they had one thing in common: an appreciation for optimism. They showed us just how powerful choosing to focus on the good can be, no matter your circumstances. We made it a point to meet some of these customers to thank them for fueling what we do, and we keep their original letters with us to this day as a reminder that life really is good.
MTJ: Is there a myth about optimism you wish you could dispel?
Jacobs: There's a misconception that optimism is about blind positivity, or it means being happy all the time. But optimism is much more aware, and much more intentional. Optimists acknowledge obstacles, but they still choose to focus on the good so we can keep an eye toward solutions and growth.
MTJ: Can you give us one tip that can help people better tap into their own sense of optimism more regularly?
Jacobs: Turn your "have to's" into "get to's." This simple shift in thinking came to us from a customer whose friend gave her a Life is Good baseball cap to wear during her chemotherapy treatments. That friend taught her to practice gratitude by thinking in terms of "get to:" You don't have to go to work—you get to go to work. You don't have to go to the grocery store—you get to go. It's an attitude we can all use every day to view our lives through a lens of gratitude.
MTJ: How important is giving back to your business model? Do you have any advice for professionals looking to find more opportunities to give back?
Jacobs: Your work is such a huge part of your life that it should serve the values that are important to you. Look at the very nature of your profession as massage therapists. You're helping people every day. As long as how you choose to help others is authentic, the integration of social work into your business will rally customers to purchase or engage for a cause they believe in as much as you do.