Client Handout: Massage for People in Pain
Integrative health care techniques, like massage, can help patients in pain. Are providers using them enough?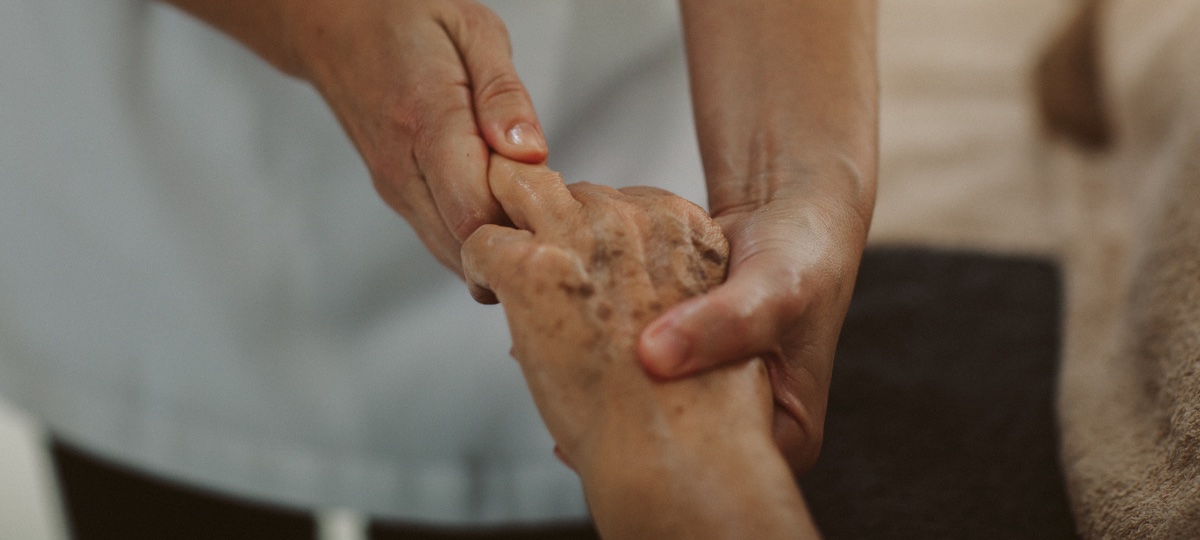 Integrative Health Techniques with Hospice Patients
The Study. Researchers wanted to examine the effect that educating nursing personnel on the use of hand massage, breathing techniques and essential oils with hospice and palliative care patients would have on care.
For hospitalized patients receiving end-of-life care, pain is often common and integrative therapies like hand massage, breathing techniques and using essential oils may have a role in relief, though nursing staff isn't always aware of therapies outside of more traditional pharmacological approaches to pain management.
A quasi-experiment was used to evaluate the effect of educational intervention on nursing personnel's knowledge and attitudes regarding the use of these three integrative therapies when working with hospice and palliative care patients in an acute care setting.
Data on knowledge and attitudes were collected both pre- and post-intervention.
The Results. Researchers found improvements in attitudes and knowledge in nursing staff toward the use of hand massage, breathing techniques and essential oils post-education. "Results of this study suggest that education of nursing personnel may positively influence knowledge and attitudes toward providing hand massage, breathing techniques and essential oil for end-of-life patients," researchers noted.
Palliative Care Providers and Integrative Medicine
Given the prevalence of burdensome symptoms in palliative care and increasing use of complementary and integrative medicine (CIM), how often and what type of integrative care are providers recommending?
The Study. In a nationwide survey of physicians, physician assistants and nurse practitioners in palliative care, researchers documented recommendation rates of integrative therapies for target symptoms, as well as provider characteristics, to examine if integrative therapy recommendations varied by provider.
The Results. Participants were largely female (71.3 percent), physicians (74.9 percent) who cared for adults (90.4 percent).
Providers recommended integrative therapies an average of 6.82 times per month and used an average of five out of 10 possible integrative therapies. Mind-body techniques like meditation and biofeedback were recommended most, followed by massage therapy, acupuncture and acupressure.
Participants were targeting pain, anxiety, mood disturbance and distress when making integrative therapy recommendations, and recommendation rates increased as a function of pediatric care, non-inpatient practice setting, provider age and proportion of effort spent delivering palliative care.
"Providers recommended a broad range of CIM but do so less frequently than patients report using CIM," researchers noted. "These findings should be of interest to any provider caring for patients with serious illness."