Stand Out: Branding Your Massage Practice
Learn how to make your massage practice stand out with effective marketing tips.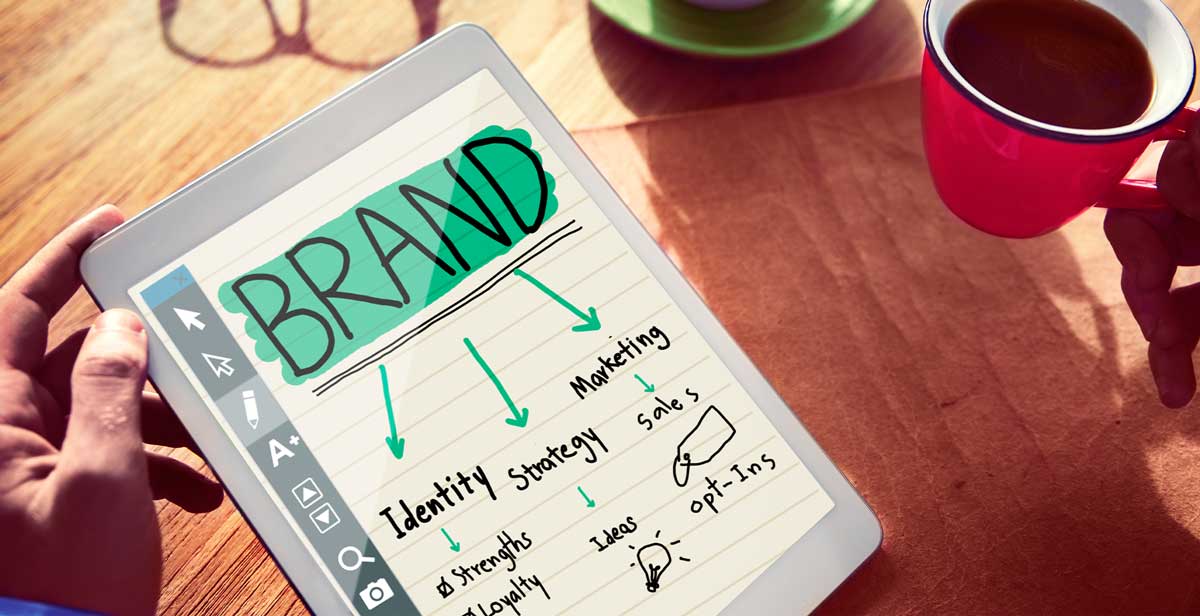 Many people start businesses because they are passionate about a product or service, says Tiffany Han, branding strategist and founder of Say Yes Creative, LLC, in San Francisco. "But being passionate about something isn't enough to sell it," she says. "You need to communicate the value." A strong brand enables you to do that. "To me," she adds, "the brand is the foundation upon which you build everything."
What Is Branding?
According to Alana Long, owner of Longevity Wellness in Mt. Pleasant, South Carolina, branding is how you establish the views and mission of your business, which helps you better define your space within the marketplace. "I want massage therapy to be part of everyone's health care," says Long of her own business's branding message. "Our goal is to educate on best practices and the benefits of massage therapy."
Nicholas Bodkin, co-owner of Massage Works, LLC in South Glen Falls, New York, has worked with a marketing company for the past year. "When I talk about branding, we look at our service, our message and our visuals," he says.everything. "We try to incorporate those three different pieces into our branding."
"Your brand tells people who you are, what you do, the benefits you provide and why you should be selected over the competition," says Bob Gagauf with brandwerks3 in Kinnelon, New Jersey. For branding, think in broad strokes, not just your logo, your name or your tagline, which help to define your business's identity. "Your brand is actually your reason for being and what makes you better or different," he says.
How to Build Your Brand
"I didn't know what branding meant a year ago," says Saya Barkdoll, owner of Ohana Wellness in Bethesda, Maryland. "I had been working on a new website and took an online branding class to get a better idea what branding meant."
What she discovered was that much of what she was doing was already in line with having a good branding strategy. "Ohana" means "family" in the Hawaiian language. "When you walk into our space, you feel like you are coming home to family," Barkdoll says. "That is what our brand is."
The Ohana Wellness space is designed to create a feeling of tranquility. "Twelve of us work here, and it is the energy that we give," says Barkdoll. "Our office is our happy place. It is an extension of our home, and we consider each other family. This energy transmits to our clients and gives them joy and peace." When customers enter the space, they experience an immediate sense of peace and relaxation, she says, and they leave their busy worlds behind.
Too many business people believe their logo is their brand, but the visual representation is just one element of your brand. Sarah Miller, founder and brand strategist with White Space in Minneapolis, uses a human body analogy to define brand. "When you meet someone new, you form a first impression based on their exterior appearance," she says. "But the emotional connection really happens when you get to know someone's personality. What makes up a company, or brand strategy, are the intangible components companies tend to overlook."
Branding is the entirety of a business. "The brand is the heart and soul of the company," says Miller. "It is how your customers think about you."
Establishing a solid brand has never been more necessary than it is in today's digital environment, where consumers are bombarded with endless advertisements. "Now with social media and our phones always in our hands, consumers are overwhelmed with options," says Miller. "You need to make sure that your brand connects not necessarily with everyone, but specifically with your core customer."
At WODbody Sports Massage in Raleigh, North Carolina, core customers are CrossFit athletes. Stacey Meek, co-owner, explains that the WOD in the company's name comes from CrossFit's use of Workout of the Day. "Branding for us is about familiarity," says Meek. "People see our logo and they know exactly who we are."
Meek explains that when she started her massage business, the goal was to let potential clients know what to expect. "There are so many massage places—we wanted to definitively describe what demographic we were going for," she says.
"People have a preconceived notion of what a massage is," adds Meek. "More of what we do is movement correction, corrections of musculature imbalances and range of motion improvement. When people get off the table, they feel something immediately—it is a relief of pain or a change in their range of motion."
Related: Client Resources on the Benefits of Massage
Meek met her business partner, Vincent Bounds, when offering massage therapy at CrossFit competitions. They both find that their clients are more comfortable knowing that their massage therapist understands the issues they face. "We speak the same language," she says. "They don't have to explain what a dead lift is—we all know. Our clients appreciate not only the continuity and consistency of care, but the fact that we already know their sport."
"A strong brand helps you stand out from your competition," says Han. A lot of massage therapists talk about the importance of wellness and relaxation. "We all know that's important, but when you infuse some personality into it and employ your own version of that conversation, immediately you rise above the crowd."
In the digital world that surrounds us, more often than not the crowd can be found online. The first thing that most people do when they hear about a new business, says Han, is look at your website even when they hear about you through word of mouth. "Your website has become your calling card and your business card," she says. "It doesn't have to have all the bells and whistles, it doesn't need to be more than a single page, but there should be something up there that you can be proud of."
For example, Long regularly posts on social media and her company website to provide followers with solid information on the benefits of massage therapy, as well as other health and wellness tips.
She also works within the Charleston community to build and maintain her niche market of clients, including referrals from gyms and wellness facilities where she works as a certified personal trainer. To further establish her credibility, she has accepted a position to teach clinical massage therapy at Trident Technical College in North Charleston.
Long wants to be known as the go-to medical massage therapy provider in her market with a focus on evidence-based practice. "We specialize in massage to help athletes perform at higher levels," she says, "and offer five-star therapeutic massage and education."
At Massage Works, Bodkin works with people dealing with chronic pain. He specializes in orthopedic sports massage and has worked with a number of professional hockey teams. In addition to his hockey practice, Massage Works is about 80 miles from an Olympic training facility and attracts clients from there as well.
Visuals play an important role in building the professional image Massage Works wants to convey. "We dress professionally and make sure the office has a professional feel to it," he says. "We try to have our website reflect that professional quality." He reaches out to clients on social media to solicit testimonials that prospects can view online to determine whether they want to visit Massage Works.
Building a Better Brand
A strong brand can be critical to a business's success. If your brand is unclear and needs further development, consider the following: "Ask yourself how you want someone to feel when they walk away from an interaction with you," suggests Han. Think about what that "after" might look like and about two or three of the best clients you've ever had. "What sort of personalities did they bring? What was it like to work with them?"
Use that information when you develop messaging or website content, says Han. "Have those specific people in mind and ask if they would respond to your messaging." It's not that you only want to work with these people, but that you want more people like them to visit your practice.
Massage therapists who want to improve their branding also might want to think about working with a marketing specialist. "If you are trying to establish your brand, I would find somebody who is credible and understands your business," suggests Bodkin. "They can help focus your message in a clear, concise way."
But, take your time when bringing on people to work with you, says Miller. "To find the best match, it is no different than if you were hiring someone to join your staff," she says. Never forget that a brand is much more than just a logo. "Branding is much bigger than that," she adds, "and it is ongoing. It doesn't stop."