Client Education: Self-Massage and Fatigue, Stress and Burnout
How massage may help people dealing with fatigue from long-haul COVID.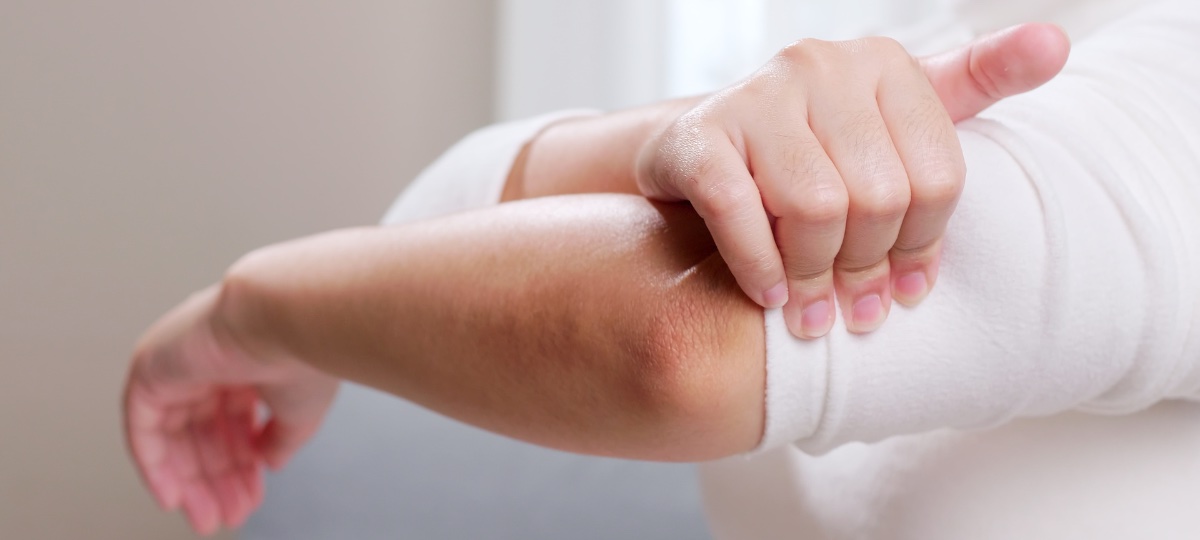 As integrative health care providers begin learning how long-haul COVID is presenting—and what might be done to help people trying to manage the wide array of symptoms—massage is showing some promise, most specifically for people dealing with fatigue.
Reducing Fatigue-Related Symptoms in Long-COVID-19
The Study. Research around what integrative health care modalities may help patients dealing with symptoms of long-haul COVID is in early stages. This analysis of a case series of the first 20 patients' data collected in clinical practice evaluated the efficacy of lymphatic drainage as a possible treatment for long COVID.
Patients had weekly in-person treatment sessions involving effleurage and other manual articulatory techniques with Perrin technique practitioners. These same patients were also given self massage and gentle mobility exercises to complete daily. Symptom severity was recorded using the self-report 54-item profile of fatigue-related states (PFRS) both before and after treatment.
The Results. The mean age of male patients was 41.78 years and 39.3 years for female patients. None of the patients had a previous diagnosis of chronic fatigue syndrome. Men averaged 9.7 treatment sessions and women averaged 9.4. The reduction in PFRS scores was 45 percent in men and 52 percent in women. Subscale scores were highest for fatigue and lower for somatic symptoms. On average, all subscale scores showed an approximately 50 percent reduction post-intervention, with the reduction in score relating to a decrease in the severity of symptoms.
"Our findings suggest that a specific manual lymphatic drainage intervention may help to reduce fatigue symptoms related to long COVID, perhaps preventing acute symptoms through early intervention," researchers noted.
Effective Holistic Approaches to Reducing Nurse Stress and Burnout During COVID-19
The Study. Researchers were interested in exploring how effective holistic approaches like mindfulness training, "zen rooms" and massage chairs would be for reducing anxiety, stress and burnout in nursing staff during COVID-19. These holistic approaches were all available in what is named a "serenity lounge," dedicated rooms where nurses could take workday breaks for the purpose of relaxation.
This study analyzed 67 paired responses to surveys filled out by nurses before and after their use of serenity lounges at a medical center in Los Angeles between November 2020 and May 2021. Serenity lounges were implemented in a total of 10 units—including COVID-19 cohort units—once implementation was successful in a single pilot unit. During this expansion, massage chairs were added, as well as wipes, gloves and shoe covers to control infection.
The Results. Analysis of pre- and post-lounge-use surveys showed a significant reduction in feelings of emotional exhaustion, burnout, frustration, being worn out, stress and anxiety after serenity lounge use. "These results highlight the importance of providing a holistic approach, including serene space, massage and other amenities, to help nurses reduce feelings of stress and burnout, particularly during challenging times such as the COVID-19 pandemic," explained researchers.
References
1. Heald A, Perrin R, Walther A, Stedman M, Hann M, Mukherjee A, Riste L. "Reducing fatigue-related symptoms in long COVID-19: a preliminary report of lymphatic drainage intervention." Cardiovasc Endocrine Metab. 2022 Apr 12;11(2):e0261.
2. Pagador F, Barone M, Manoukian M, Xu W, Kim L. "Effective holistic approaches to reducing nurse stress and burnout during COVID-19." Am J Nurs. 2022 May 1;122(5):40–47.