ClinicSense - Online Practice Management Software
AMTA members save 25% on all subscription plans.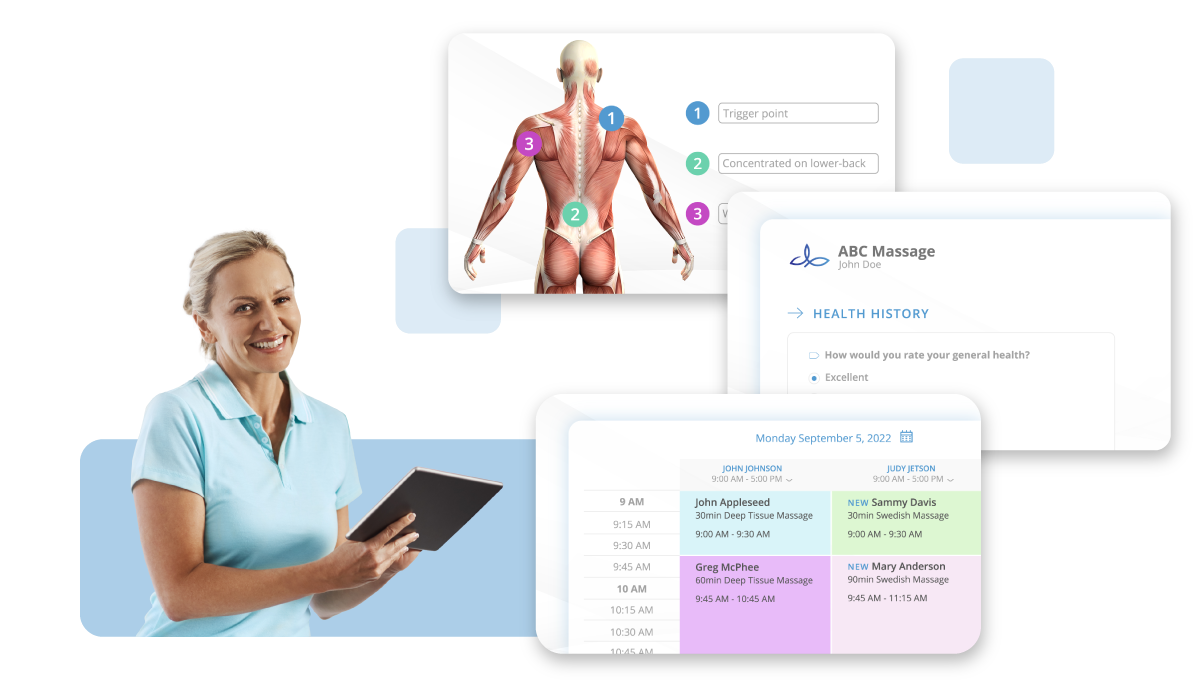 How is ClinicSense different?
What makes ClinicSense different is the ability to completely customize your SOAP notes and forms to meet the unique needs of your business and so you can work the way that you want.
And ClinicSense isn't only about maintaining proper and professional documentation, they offer email marketing tools to help increase referrals, get more 5-star reviews on Google, and fill your appointment book.
Better SOAP Notes
ClinicSense offers 16 different types of questions that you can put on your customized SOAP note template for maximum flexibility (e.g. short answer, multiple choice, rating scale).
Most question types require a single click to fill out, meaning you save time by not having to write or type. Plus, their SOAP note short codes allow you to type in shorthand that is automatically converted to a complete sentence or paragraph!
Better Intake Forms
ClinicSense starts you off with 5 different forms: Contact, Health History, Health Conditions, Reason For Visit, and Consent & Policies. You can then add your own totally customizable forms to meet the needs of your business.
For each service that you offer, you can indicate what forms the client is required to complete (for example, a prenatal treatment may require different forms than a sports rehab treatment). ClinicSense will then automatically send the client those forms for them to complete online. Once submitted, they are immediately available for you to view in your ClinicSense account.
Better Marketing Automation
ClinicSense actively helps you grow your business with automated email marketing:
Google Review BoosterTM

- Get more 5-star reviews

Automated Referrals

- Get more new clients without feeling awkward about asking

Availability Campaign

- Fill your empty time slots for the upcoming week

Win-Back Campaigns

- Automatically track and reach out to clients who haven't booked in a while
Better Organization
On top of SOAP notes, intake forms, and marketing automation ClinicSense offers:
Online scheduling featuring No-show Guard

TM

Email & SMS appointment reminders

Invoicing & payments, including Square integration

Sell gift certificates through your website

Send email newsletters to your clients
With ClinicSense, you get to focus on what you love - your clients! You'll spend less time on admin work, less time on marketing, and prevent the burnout that can often come with running a massage business.
Not a member? Join AMTA & Start Saving