ClinicSense - Online Practice Management Software
AMTA members save 25% on this online practice management software.
Mobile app now available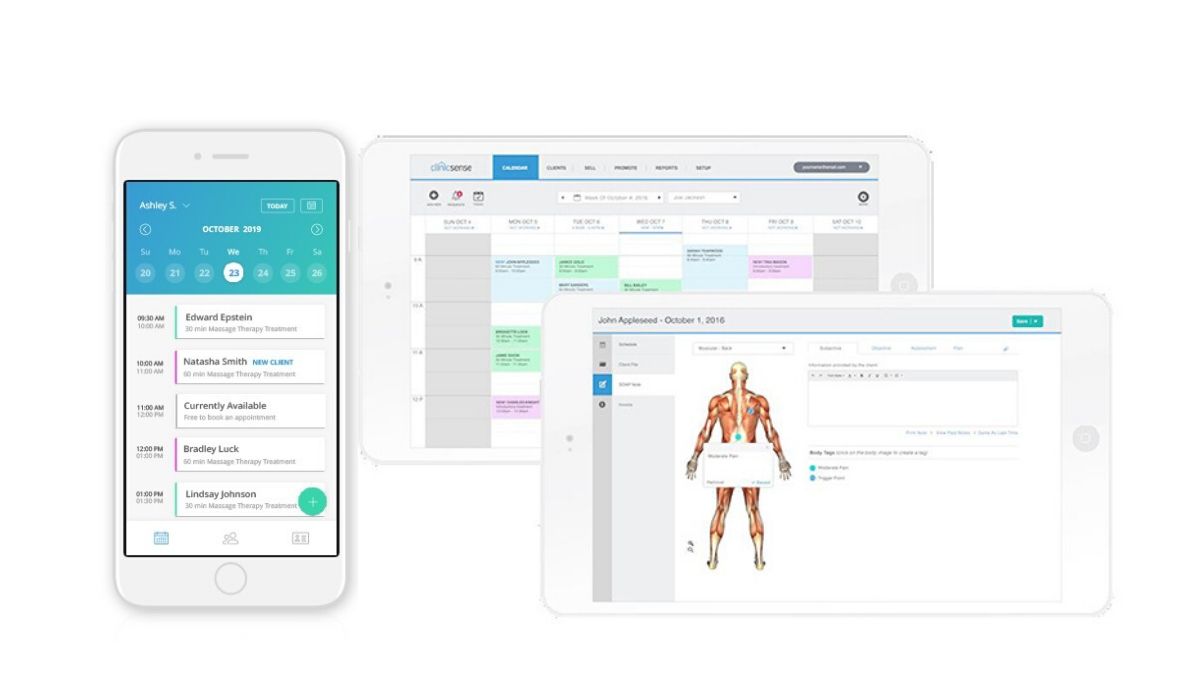 ClinicSense has everything you need to manage your practice and now it's all on your phone! In the beautifully designed app, you can check your schedule on the go, access client files, invoice clients after treatment and email a receipt. AMTA members receive a 25% lifetime discount!
ClinicSense offers everything you need to manage your massage practice including:
SOAP notes
Intake forms
Pre-appointment email templates
Online scheduling
Payment processing
Gift Certificates
Email marketing
Introductory phone call

And more!
Choose from 3 different packages:
Basic - $21.75 per month (you save $7.25/mo)
Grow - $44.25 per month (you save $14.75/mo)
Pro - $74.25 per month (you save $25.75/mo)
Whether you're a sole practitioner or a small clinic, paperwork can eat up a lot of your time. With ClinicSense, you can spend less time managing your practice and more time doing what you love - massage!
Not a member? Join AMTA & Start Saving