Jennifer Lee Flinn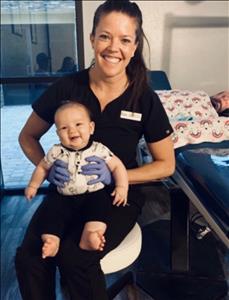 Request an Appointment
Location
6348 S Rainbow Blvd Ste 110
Las Vegas, NV 89118-3237
Show on Map

Qualifications
Certified by BCTMB
State License/Certificate: NV 6499

About
Jennifer is a Certified Advanced Lymphatic Drainage Practitioner has has been a Certified Reflexologist since 2006. Her study with Dr. Cathy Holway and the Neurovascular Institute has been the focus of her work since 2009. She has taken advanced classes in Essential Mouth Work, Neurovascular Flow, Sensory Brain Development: Bringing the Why of the Wiring into the World and Exploring Embryological Flow. Her continuing education ranges from Craniosacral Therapy, Neurovascular Integration, Massage Cupping, Guasha, Pre and Perinatal Massage, Reflexology, Ortho-Bionomy, Table Thai and Thai Massage, Lymphatic Drainage, Myofascial Release and Energy Medicine. Jennifer is a Certified Emotion Code Practitioner and Certified Body Code Practitioner. 
Jennifer is a professional member of the American Massage Therapy Association and is Nationally Certified in Therapeutic Massage and Bodywork. Jennifer received her diploma in Therapeutic Massage in 2002 from the Southwest School of Massage in Durango, CO. Exploring the healing potential of the body through massage therapy has allowed her to evolve personally and professionally. Jennifer is a results-oriented therapist with a consistent record of exceeding standards and expectations. She is passionate about health care, self care and therapeutic integrative bodywork.
Jennifer is currently available for appointments at SmartMouth By Appointment Only.