Allen T Stanley
Keep Young Massage LLC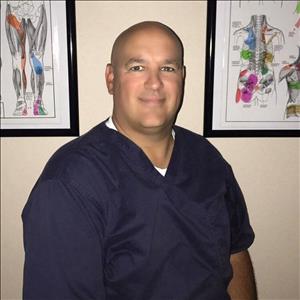 Location
510 Co. Road 466
Suite 207 J
Lady Lake, FL 32159
Show on Map

Years in Practice
4-10
Accepts Insurance
Yes
About
Over 6 years ago, I lived in Virginia and was having an anterior neck surgery, during this surgery I had a stroke and ended up with many somatic / central nervous system disorders.
With the move to Florida I met with many doctors and was transferred along with VA Clinic to Mayo Clinic in Jacksonville. This is where I was introduced to other alternatives to natural medical needs along with Medical Massage Therapy and Young Living Essential Oils & Supplements. After many sessions of different pain management modalities and doctor's approval I was able to lead a more healthier lifestyle.
"I didn't want to see others suffer from what I went through"
This lead me into a passion of helping other clients by use of Medical Massage Therapy and educating others on how they could do self-care with Young Living Essential Oils and Supplements, and using all objective data on what medical massage protocols can work for their own medical needs or symptoms. So after going to WTC, Florida (only 2 schools in US offer Medical Massage). So with my on going education from SOMI Medical Massage in Phx. AZ. , and Dr. Ross we are here to provide treatments through Neuromuscular / Connective tissue protocols.
I also offer Medical Cupping and have a Certification as a Medical Massage Practitioner.
In 2018, I finished my education to use MPS Dolphin E-Stimulation, Neruo therapy.