Lauren Schroeter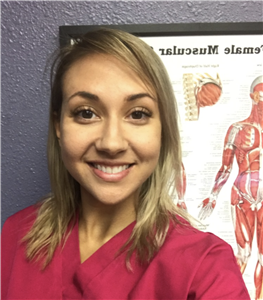 Request an Appointment
About
I've been a licensed massage therapist since 2015 and I love it! I use a variety of modalities to totally customize every massage. I want you to be comfortable before, during, and after your session and I use what you tell me to make this the best experience possible! I always do a thourough intake, answer any questions, check with you throughout the session, give you some suggestions, and follow up the next day. I am also a licensed massage instructor and teach private lessons.
I have a private location located in downtown Corpus Christi in the heart of the Marina Arts District. I offer Swedish, deep tissue, prenatal, and CBD massage. Hot towels are included with every session. I also offer body wraps, body scrubs, hot stones, and essential oil add-ons.
I have a massage chair and am available for seated massage for offices, vendor shows, or events as well.