Hotel and Travel
Travel information for the AMTA 2023 Schools Summit.
Kansas City Marriott Downtown
The Kansas City Marriott Downtown will host the AMTA 2023 Schools Summit.
Located in the Downtown District at:
200 West 12th Street
Kansas City, MO 64105
816-421-6800
Take advantage of the special AMTA rate of $189/night (plus taxes and fees). The deadline to book your room is Monday, January 23, or when the block sells out.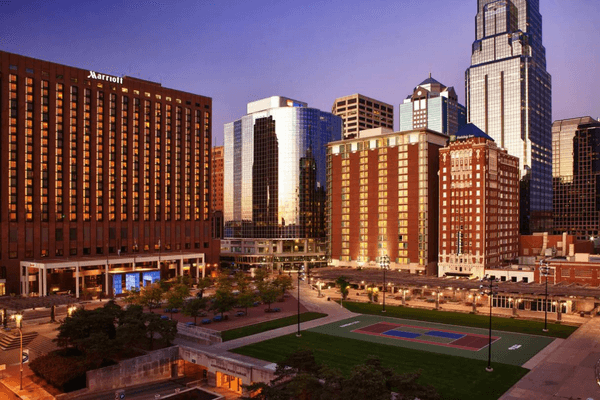 The Kansas City Marriott Downtown occupies a historic building that reflects the charm and history of Kansas City, MO. With a short walk to many of the area's prominent destinations, including the Kansas City Power & Light District and the Kansas City Music Hall, the Kansas City Marriott allows you to experience the vibrant downtown district with style and convenience.
Getting to the Hotel
The Kansas City Marriott Downtown is located 19 miles from the Kansas City International Airport.
Additional information is available on the Kansas City Marriott Downtown website.
Explore Kansas City During Schools Summit
There's more to Kansas City than meets the eye. Fondly referred to as, "The Heart of America," explore Kansas City's jazz traditions, acclaimed dining options and discover why it's called the "City of Fountains."
Learn about the unique attractions in Kansas City
Register for Schools Summit
The AMTA Schools Summit is the premier face-to-face event and connects you with other massage school educators and administrators so you can learn together.