What to Expect at Convention
Whether you've been coming for years, or this is your first convention, these tips will help you make it a success!
Reconnect With Your AMTA Community
AMTA's National Convention is an opportunity for the massage therapy community to come together to learn, network, and grow. Come reconnect with old friends, make some new ones, and exchange new ideas for your business with your colleagues.
What to Expect
Course Setting Options
All courses are rigorously vetted and approved by NCBTMB and required states. Courses cover massage techniques, business, self-care, research, and ethics.
There are three types of courses to choose from: lecture, hands-on, and hands-on with table.
Lecture Style Courses
Lecture-style courses are set up similar to a traditional classroom with the speaker at the front and rows of chairs for attendees.
Hands-On Without Table
These courses are hands-on, but do not require a table. Chairs will be provided, but feel free to bring a mat or a blanket if you prefer to practice on the floor.
Hands-On With Table
These courses are in rooms with enough space for attendees to work in partners or small groups to practice new skills.
Exhibit Hall
The Exhibit Hall offers an opportunity to make new connections and find essential products for your massage therapy practice.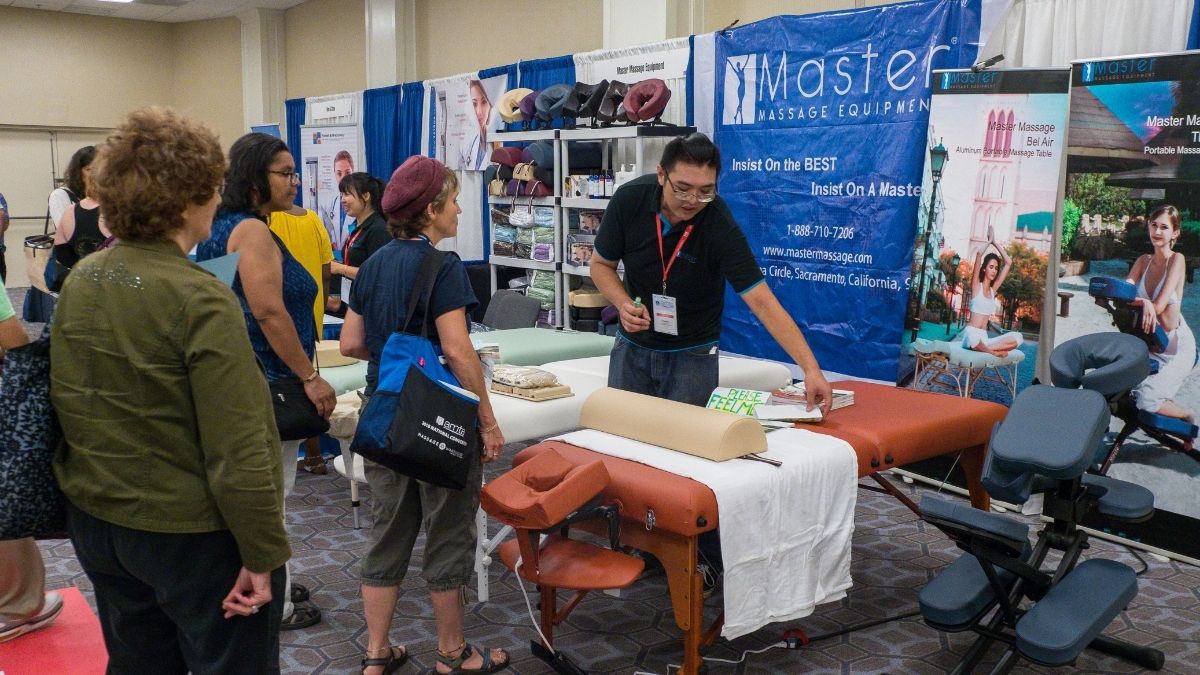 Review the Exhibit Hall hours to help you plan your time.
Please note: Any appointments with vendors must be made during Exhibit Hall hours.
Preparing for Convention
Register Online
Reserve your spot by registering in advance. Education sessions fill up quickly and class selections should be made when you register online.
Any class changes must be made before August 1. No class changes will be allowed after August 1 or at Convention.
What to Bring With You
Massage Table: This is optional and based on your preference and/or ability to travel with your table and only used in the hands-on with table classes. Please plan to bring or share a massage table if you select this class. Storage is provided on-site.
Business Cards: If you don't have any, you can use your AMTA discount with Office Depot/OfficeMax or Vistaprint to get cards made in advance.
Layers: The education and general session rooms are often cold, and anywhere inside will have the A/C running this time of year. Bringing an extra layer with you each day will help keep you comfortable.
Pens and a notebook: So you can take notes during sessions, jot down a new friend's information, or keep track of what you see in the Exhibit Hall.
Snacks: While the area is full of restaurants, there is a lot to see between classes, in the Exhibit Hall and at special events. Packing an extra snack is always a good idea.
Travel battery for your phone: Outlets are few and far between, so be sure to have a backup plan to keep your device charged if needed.
What to Do Before You Arrive
Book your hotel and travel: Stay in the center of Convention activity at one of the Convention hotels. AMTA has secured a special rate for Convention attendees at the Hilton Cleveland Downtown (location for hands-on with table classes) and the Westin Cleveland Downtown, conveniently located near the Convention Center. Visit the Hotel & Travel page for details on how to book your hotel.
Plan your time: Look at your schedule of education sessions, Exhibit Hall hours, and other events so you can plan to make the most of your time.
Use the Schedule at a Glance to help you see the full schedule for Convention
Additionally, think about your time outside of the Convention and what you may want to do while in Cleveland. Find ideas to help you explore Cleveland.
Download the Convention App: You can create your schedule, see the list of exhibitors in the Exhibit Hall, use it on-site to help you find your way around the Convention Center and view the speaker handouts. Registered attendees will receive an email when the app is available to download.
At Convention:
Your first stop should be the Registration Desk during designated hours. This is the most important step. You will receive your badge, which must be worn at all times during Convention, and your welcome packet.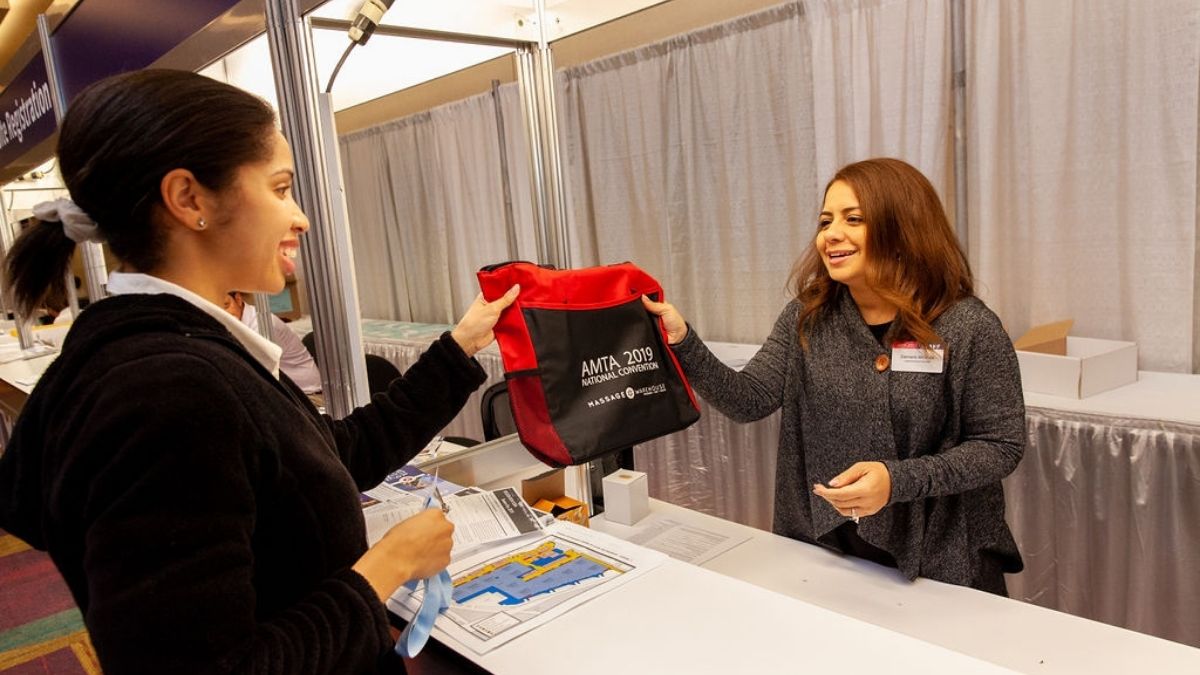 New this year: We no longer require you to sign in at each class you attend. After Convention, all attendees will receive an email with a link to the class evaluations. You must complete the evaluations to claim your CE credit.
We are excited to see you in Cleveland and look forward to the massage therapy community coming together in person to exchange ideas and learn from one another.