Obele Acha-Ngwodo
Therapeutic Element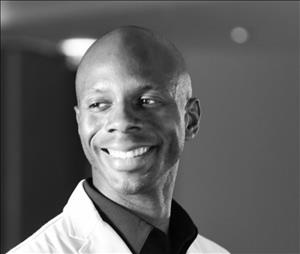 Location
11965 Venice Blvd
Suite 305
Los Angeles, CA 90066-3979
Show on Map

About
With the understanding that you are more than just a physical being, I acknowledge that my work very well may facilitate healing on mental and emotional levels also. My continual quest for knowledge and student approach to each session give rise to a more therapeutic style of bodywork. Though, fundamentally, we essentially have the same parts, often there are subtle intricate details that showcase our uniqueness and thereby sculpt each session to move in a respectively different direction. The ability to identify and effectively address these details is crucial in the success of my efforts to help you advance in the healing process!
As an athlete, I understand the physical taxation that the body can sustain and, in reflecting upon my own experience, I aim to allow for the highest level of performance with my work by reeducating the musculature as to a healthy level of tonus which is the amount of tension in a given muscle at rest. Each session is used to systematically address the areas of the body that are anticipated to be heavily stressed according to sport/activity specific factors in conjunction with those that surface through information shared in session. Experiencing the physical, mental and emotional rigors of sports firsthand lend me irreplaceable insight as to your condition in pursuit of customized bodywork that corresponds with the wear on the body.
In my travels around the world, I have been afforded the opportunity to experience cultural elements that play a significant role in how one might view and approach health. Time spent in Europe and Asia, in particular, has enriched my awareness and appreciation of cultures and a wide variety of personalities across a wide spectrum of socioeconomic classes. This exposure has certainly been a useful tool in terms of considering and interpreting the goals and values of which you may esteem.