Barbara Doone
Blue Rose Bodyworks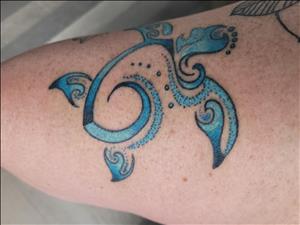 Request an Appointment
Location
18 Temple Street (People's Salon & Spa)
Waterville, ME 04901
Show on Map

Years in Practice
0-3
Accepts Insurance
Yes
About
Barbara Doone is known to most folks by her longtime affectionate nickname "Bekkah". Bekkah got into massage therapy following a couple of decades of personal health challenges which spurred her quest to explore and learn a variety of holistic healing and massage modalities to support and enhance traditional medical approaches to healing, pain relief and wellness. 
Bekkah obtained a BS in Elementary Education from the University of Maine at Farmington, as well as an AAS in Business Administration Management and Marketing and an AAS in Occupational Therapy Assistant from Kennebec Valley Community College. Bekkah is also a Certified Nursing Assistant, and formerly trained and served as an Emergency Medical Technician. Bekkah graduated from The Panacea School of Integrative Health with a certificate in Massage Therapy and is licensed by the State of Maine.
While running her practice, Bekkah continues to attend training on a regular basis to expand and broaden her knowledge in the area of Massage Therapy and learn new modalities and techniques that can assist her clients in meeting their wellness goals. Bekkah is committed to providing her clients the highest quality of care available.
When she is not working at her practice, Bekkah is an active outdoors person, enjoying camping, fishing, hiking and exploring with her fiance and family. She is also an active member of her community, and coaches the First Lego League, teaching elementary and middle school students to build and program robots as preparation for high school level First Robotics Competition.